The brand satisfies sportsfans as well as technical experts in sports by keeping a close watch on the sporting world viewed from various angles. Sport also takes a look at society, ranging from sporting activities in other cultures to character development in young sports players.
Radio
The regular Sporza-meets on Radio 1 are on Saturday nights and Sunday afternoons. According to importance, sports are also presented in other Radio 1-programmes. Sporza on radio keeps you informed about soccer competitions, cycling, tennis, athletics, basketball and volleyball. And, of course, the sports editors provide analyses and information.

Television
On television, Sporza provides direct broadcasts of many sports events. Apart from that, other programmes (e.g. Het journaal) present a summary of all other sports highlights, so you will not miss a thing.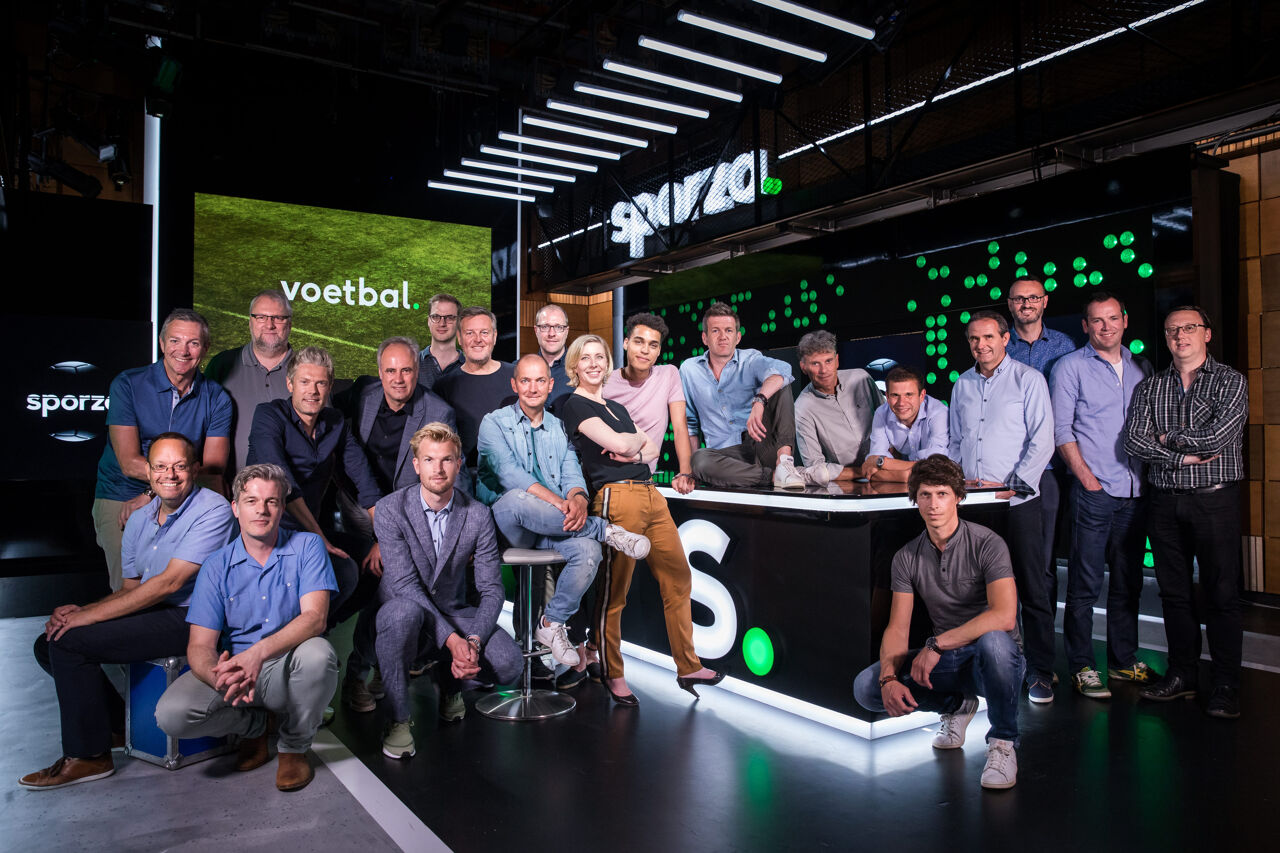 © VRT 2018
Online and social media
Sporza.be guides the media users to the sports information that interests them most. Sports enthusiasts can keep up with the scores of several competitions via an online scoreboard.
Sporza.be has two apps on iOS and Android: Sporza and Sporza soccer.
Related