VRT NWS produces media services in the fields of information and commentary that are relevant to the public and have the public's confidence. It prioritizes the public interest, uses a clear code of conduct and is editorially independent. Considerations regarding content play a central role in the selection and presentation of news and other journalistic content.
Radio
News services provide information around the clock on all radio stations, often first-hand, from national and international sources. Current affairs and information is presented on Radio 1 in the morning in De ochtend and in the evening in De wereld vandaag. Throughout the day current affairs are closely monitored.
Via VRT NWS, listeners are kept abreast of current affairs. Via DAB and internet radio (Radioplus.be) VRT NWS broadcasts the most recent news broadcast in a loop.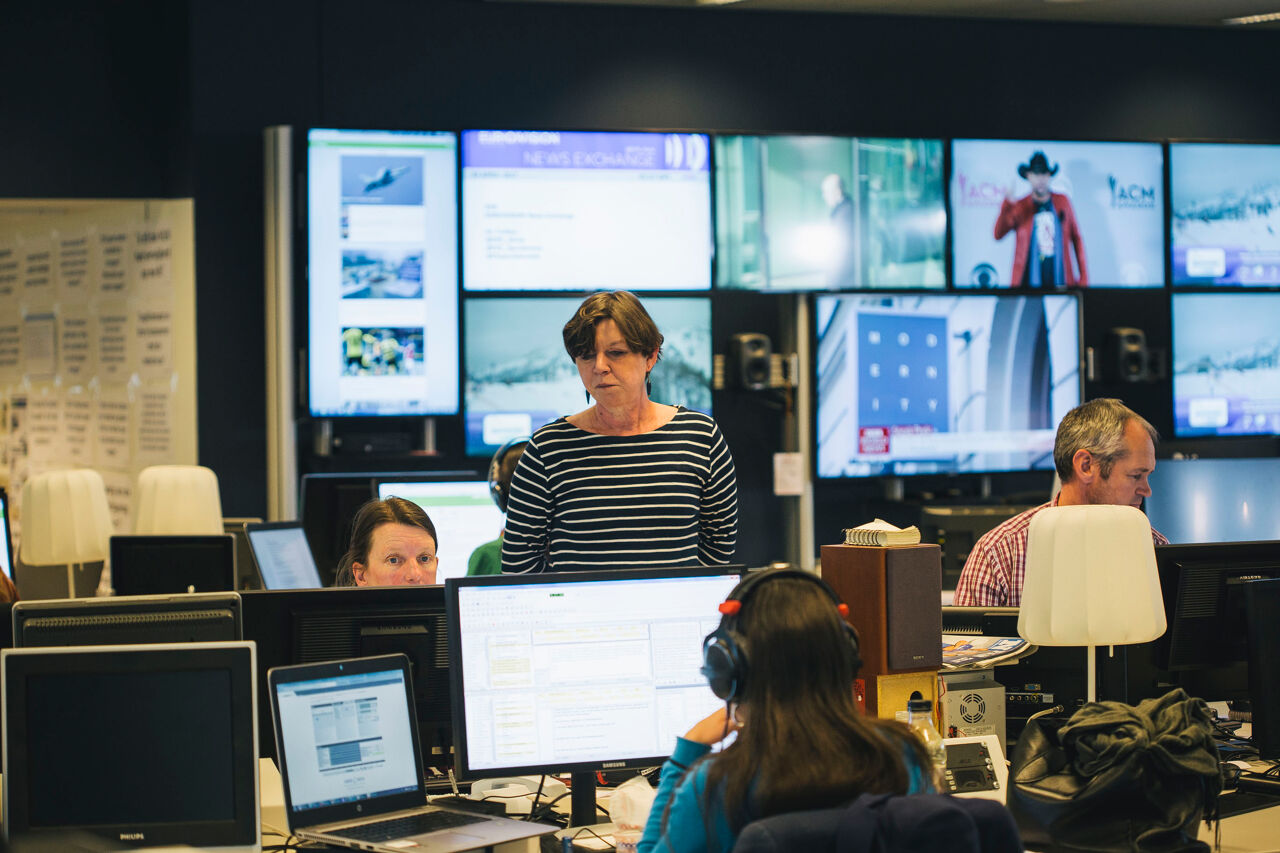 Television
News services provide five broadcasts per day and a news broadcast for children and young people: Karrewiet.
Apart from this, the viewer receives interpretations of current affairs via Pano, Volt, Villa Politica, De markt and De zevende dag on Eén, and Terzake, De afspraak and Vranckx on Canvas.
Online and social media
All news information is available at any time via VRTNWS.be.
The news website also has its own newsletter which keeps you informed about the day's programme content, the news headlines and the specials on the news site.
vrtnws.be has a free app for iOS and Android.
For young people vrtnws provide nws.nws.nws and MNM nws
Non-Dutch content
News services also provide news programmes for English- (Flandersnews.be), French- (Flandreinfo.be) and German language speakers (Flanderninfo.be).

Related