Mr Verhofstadt has a recipe for the crisis
The Flemish liberals are banking on former Premier Guy Verhofstadt in the forthcoming European elections. Mr Verhofstadt has written yet another tome. Entitled "The Way Out of the Crisis", the present volume offers a recipe to end the economic crisis in Europe and the world.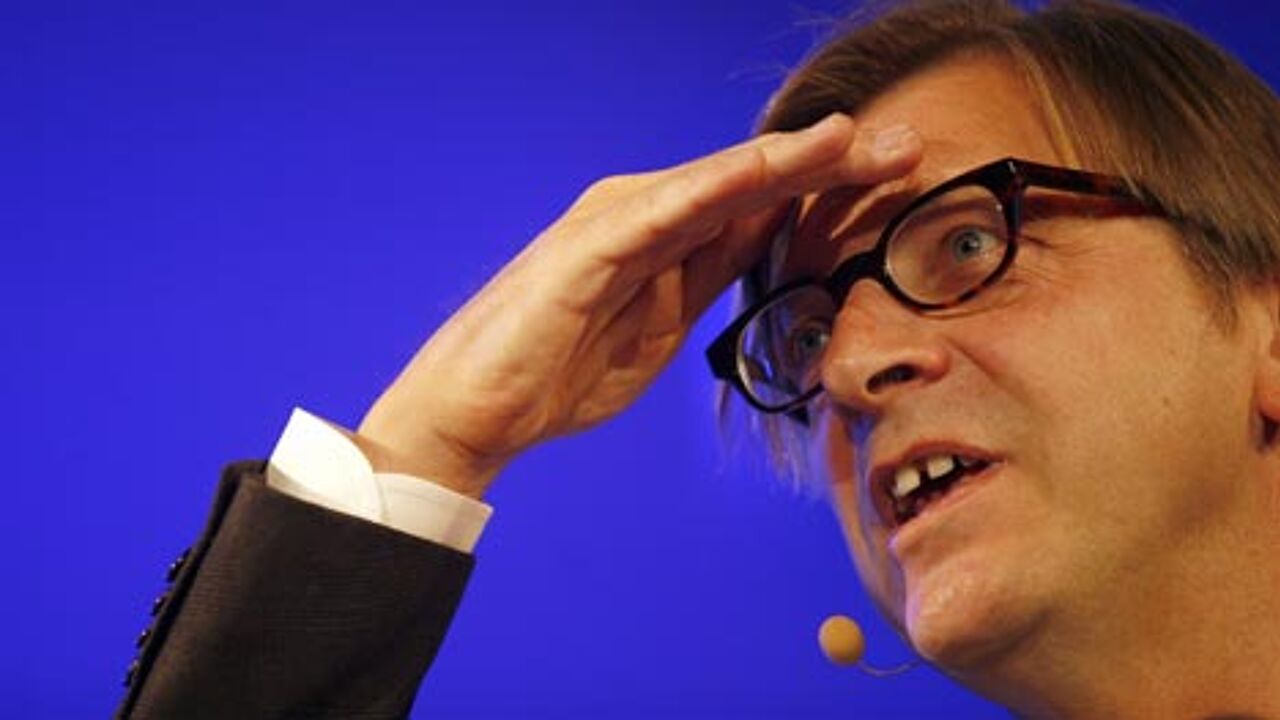 "Today more than ever our country needs a future, hope, a way out of the crisis" says Flemish liberal leader Bart Somers. "Who better than Guy Verhofstadt to show us the way."

Graphs and tables show that Europe is falling behind.

Mr Verhofstadt: "In 2012 nearly the entire world has turned orange and there is one grey zone that remains in the world, the largest part of Europe."

Euro bonds should raise enough cash to support the banks and allow investments in energy and transport. This is Mr Verhofstadt's Euro Plan.

"What we need to do and this is in the book, is increase the European effort to the same level as the US. In concrete terms this means an additional 400 billion euros."

As usual, Mr Verhofstadt does not lack ambition. He hopes a seat in the European Parliament will allow him to put pressure on the European Commission and the member states.