Third time lucky for Lotti?
Saturday was a big day for the Flemish singer Helmut Lotti and his partner Jelle Van Riet. The crooner and the literary journalist tied the knot in the elegant surroundings of Antwerp Town Hall.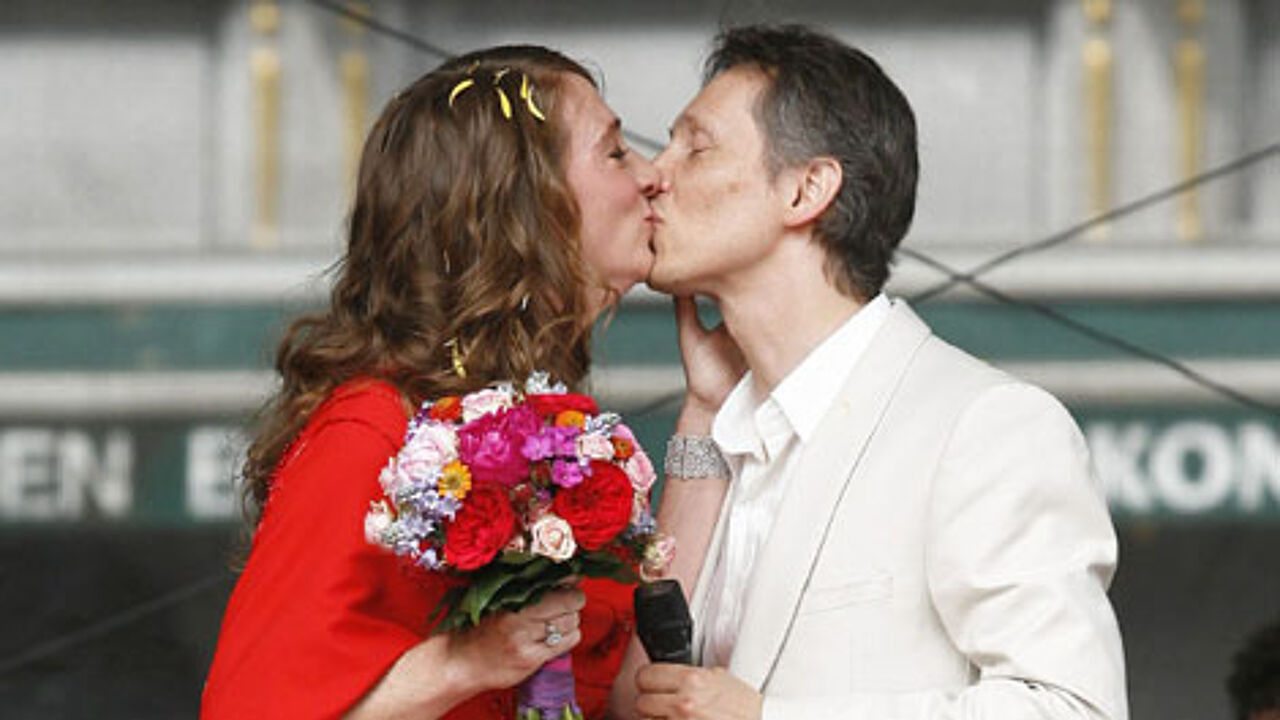 It is 39-year-old Lotti's third marriage.

His new bride Jelle Van Riet waxed lyrical about the singer in an article she wrote about her wedding in the daily 'De Standaard'.

"I'm the chosen one, the angel, the inspiration."

The article is entitled 'My ticket to heaven'.

However, the new Mrs Lotti admits that it wasn't love at first sight, but that their love grew gradually.

The wedding ceremony was followed by a party on Antwerp's central market place the Grote Markt.

The couple said that everyone wanting to raise their glass to love and tolerance was welcome at the party.
Helmut Lotti
Helmut Lotti was born Helmut Lotigiers on October 22, 1969 in Ghent (East Flanders).

He began his singing career in 1990 with a visual and singing style that was an obvious imitation of Elvis Presley.

He initially sung in Dutch, before changing direction in 1995 with the first of what became a long series of  'Helmut Lotti Goes Classic' albums.

In more recent years, he has also made successful recordings of Latino, African and Russian-style music.

Lotti has sold over 13 million albums worldwide.