Deluge disrupts traffic and causes flooding
The heavy rain on Thursday caused considerable flooding around Flanders. It also caused delays at Brussels International Airport in Zaventem. The electricity booth at Leuven train station was hit by lightening. All train traffic through Leuven was affected. The trains are running on schedule today.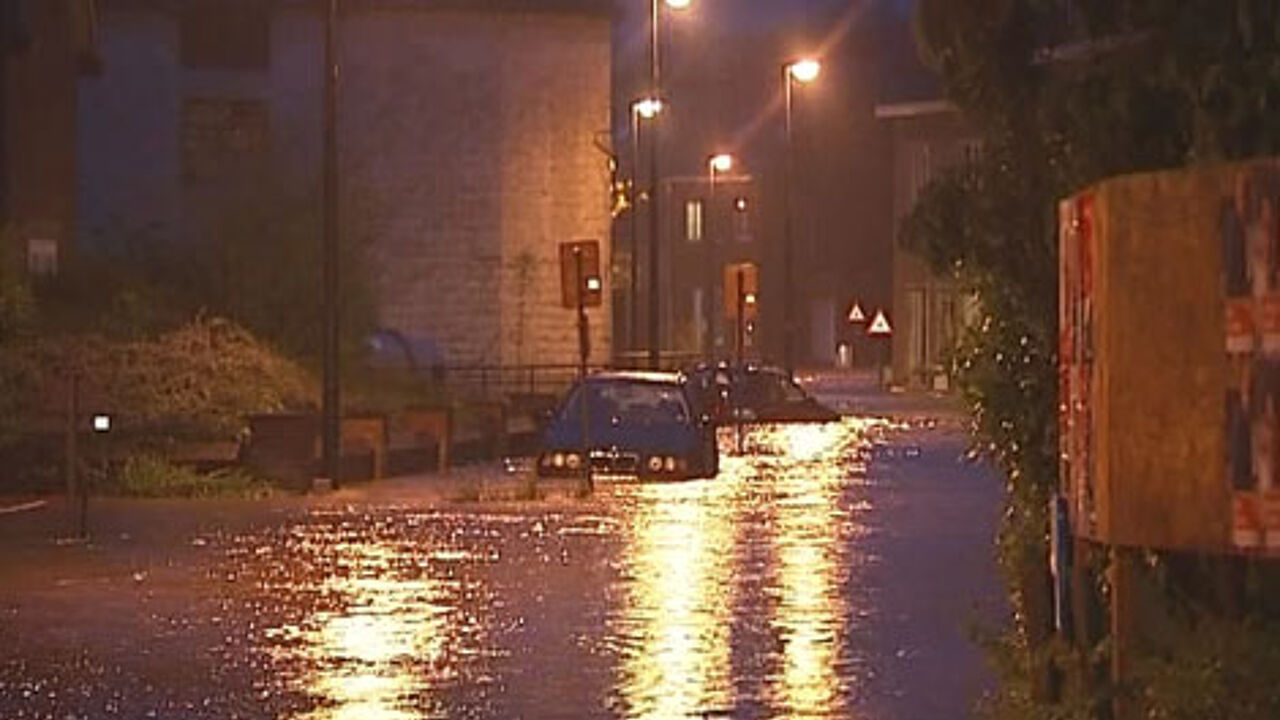 On Thursday afternoon and evening torrents of rain fell causing considerable flooding and problems. The storm front passed quickly from West to East over the country.
In places in West Flanders province, near Oudenaarde, and to the west of Ghent the fire departments were inundated with emergency calls- many of them because of flooded cellars. This was also the case in many places in the provinces of East Flanders and Antwerp.

In Brussels the Leopold II tunnel (the Brussels inner ring) was closed during the evening rush hour for a while. The thunder storms moved towards Leuven (Flemish Brabant) and caused the most serious flooding that Bertem (just off the E40 motorway between Brussels and Leuven) has seen in decades. The Dorpsstraat was transformed into a small river with water rising at least a half a metre.

The ring roads around Brussels, Leuven, and Antwerp were also chaotic. The E314 (Leuven) near Gasthuisberg Hospital was closed due to massive amounts of mud on the motorway.

At Brussels Airport in Zaventem there were delays and passengers had to wait long before their baggage could be taken off the airplanes. Flights were delayed sometimes by up to two hours.

During the storm yesterday evening lightening hit an electricity booth at the train station in Leuven. This caused delays as all traffic from, to and through Leuven was disrupted. In the meantime electricity has been restored and the trains are running on schedule today.