European Trade Union demonstration in Brussels
Tens of thousands of workers protested close to European Union headquarters on Friday to demand more action to protect their jobs during the economic downturn. The European Trade Union Confederation (ETUC) is holding three consecutive days of protests in European cities. The first demonstration was in Madrid.
The unions are demanding that government measures to combat the effects of the global economic crisis boost social justice and solidarity, and provide more and safer jobs.
The EU has predicted that the jobless rate in the 16 nations that use the euro will climb to 9.9 percent this year and 11.5 percent next year -- the highest since World War II.

"The situation is bad today and it will be worse tomorrow through this year and next winter," said John Monks, the head of the European Trade Union Confederation.

"It may be that shares bounce. It may be there are a few green shoots in the economy. But as far as unemployment is concerned, the outlook is very difficult," Monks said during the march through Brussels.
Out of solidarity with the demonstrators
On the occasion of the demonstration strike action took place in some sectors. Belgium's Francophone public broadcaster the RTBF cancelled the normal programme schedule and broadcast music and news bulletins only.

Service by the Walloon public transport company TEC was disrupted due to some striking colleagues. The Flemish public broadcaster VRT and the Flemish public transport company De Lijn did not take part in the strike.

Belgium's three trade unions agreed to send a delegation to the demonstration and to guarantee full service.

The trade unions of Belgian Rail also guaranteed a normal working schedule for today. There were even extra trains to take demonstrators to and from Brussels.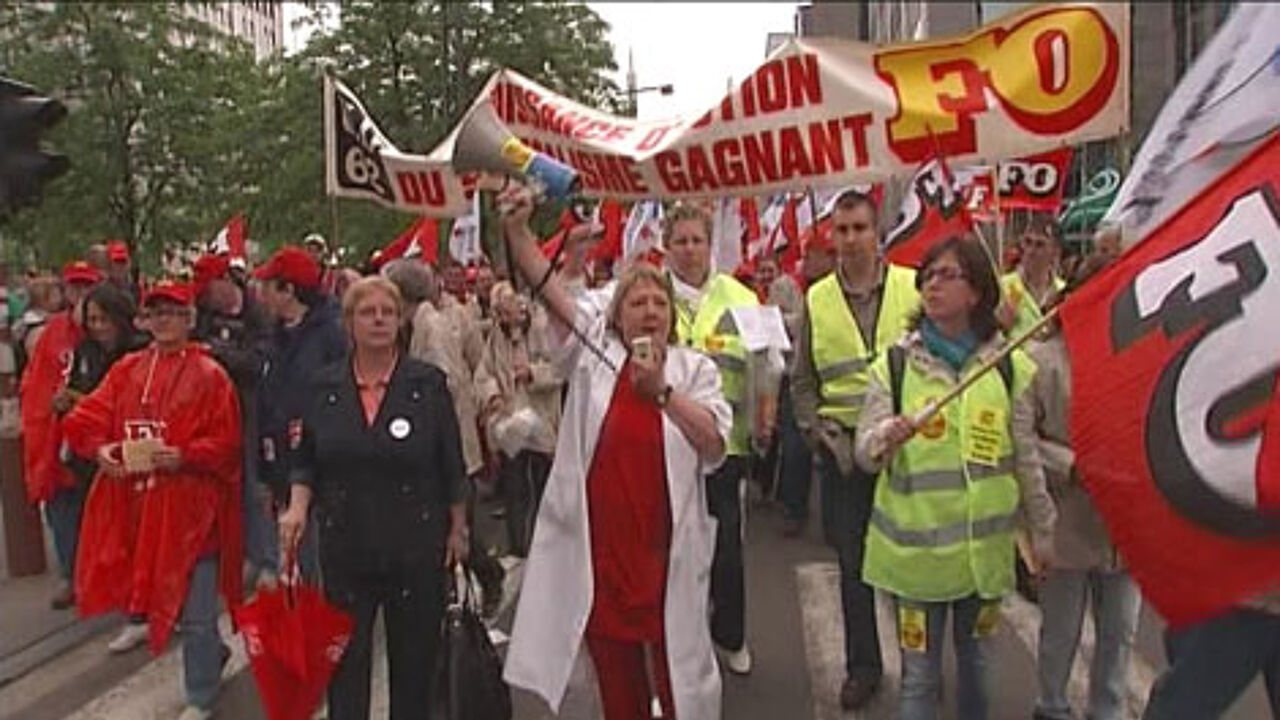 What is the European Trade Union Confederation and who does it represent?
The European Trade Union Confederation represents 82 trade union organisations in 36 European countries, plus 12 industry-based federations. The ETUC expects between 150,000 and 200,000 people to take part in the 3 days of demonstrations. Some 40,000 people are expected to take part in the demonstration in Brussels today.