Baby elephant born at Antwerp Zoo
Antwerp Zoo is celebrating the birth of the first elephant ever to be born in Belgium. Mother elephant Phyo Phyo gave birth on Sunday morning after a 22 month pregnancy. The as yet unnamed youngster weighs in at a hefty 100kg.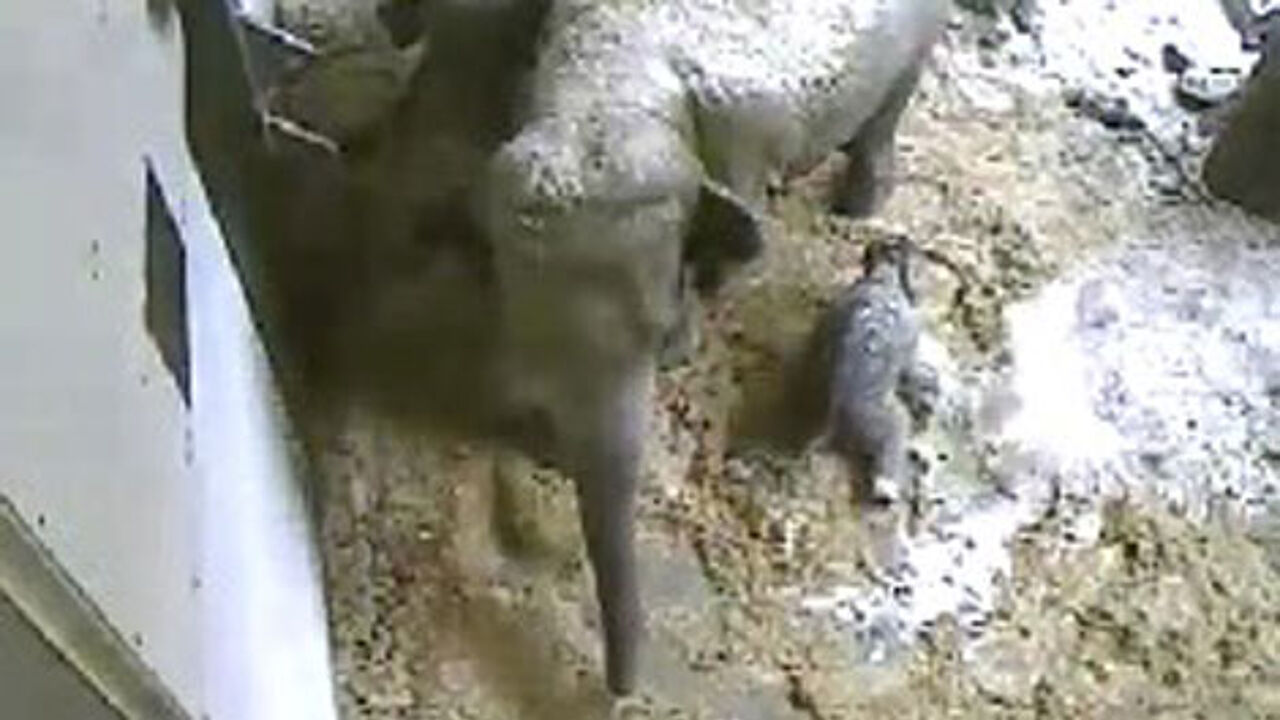 Phyo Phyo's waters broke on Friday.

This was the start of a long-drawn out birthing process.

This morning, keepers at the zoo heard noise coming from the elephant enclosure.

When they looked in on the elephants, the new addition was lying on the ground next to her mother.
Not all the other elephants welcomed the new member of the herd .
Mother Phyo Phyo and the zoo's oldest elephant Yu Yu Yin, had to protect the baby from its older sister May Tagu as she tried to push it away.
The new-born's sex is still not known.
Visitors to the Zoo's
special elephant website
have the chance to suggest a name for the baby elephant.