Bolat is the saviour of Standard
Football lovers across Flanders were on the edge of their seats on Saturday night as the race for the First Division title took an exciting turn. With Sporting Anderlecht and Standard de Liège level on both points and matches won, neither team could afford to slip up.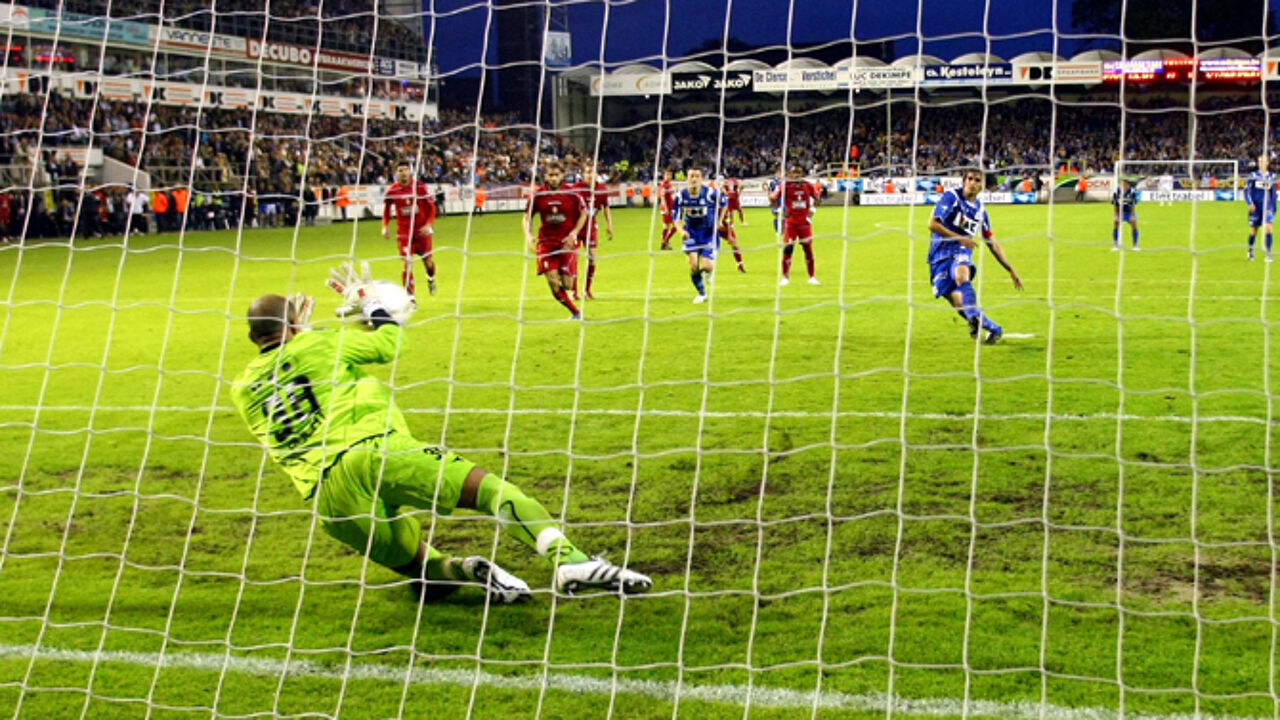 Anderlecht made relatively light work of beating the cup finalists Racing Genk.

Meanwhile, Standard had slightly more trouble beating an on-form AA Gent side 1-0.

In the end, an injury time penalty save by the Standard keeper Bolat saw them take all three points.
With both the league-leaders level-pegging and after 34 games, this year's Belgian league title will be decided by a two leg play-off match.

The first leg will be played at Anderlecht's Constant Vandenstock Stadium on Thursday with the return leg being played in Liège next Sunday.
AA Gent 0-1 Standard de Liège
AA Gent proved a tough nut to crack for Standard.

Both teams had their chances in the first half.

Jubijankic and Ruiz were AA Gent's big dangermen, while Dalmat had the best chance for Standard.

Standard's Jovanovic was given a yellow card for protesting.

The Serb felt that he should have been given a penalty after he was obstructed inside the box.

Standard were given a penalty at the end of the half though for what many would say was a case of unintentional hand-ball inside the box.
This week it was Golden Boot Axel Witsel (photo) that did the honours and put Standard one-up from the penalty spot on the stroke of half time.

The second half saw Standard play the defensive game.

They let AA Gent come at them and only really created chances on the counter-attack.

AA Gent had their chances to equalise, the best one of all coming in injury time when they were awarded a penalty for a foul by Onyewu on Maric.

With Anderlecht leading 2-0 at Genk, Standard's championship hopes were hanging on a threat.

However, Ruiz's badly-taken spot kick was saved by Bolat and victory was for Standard.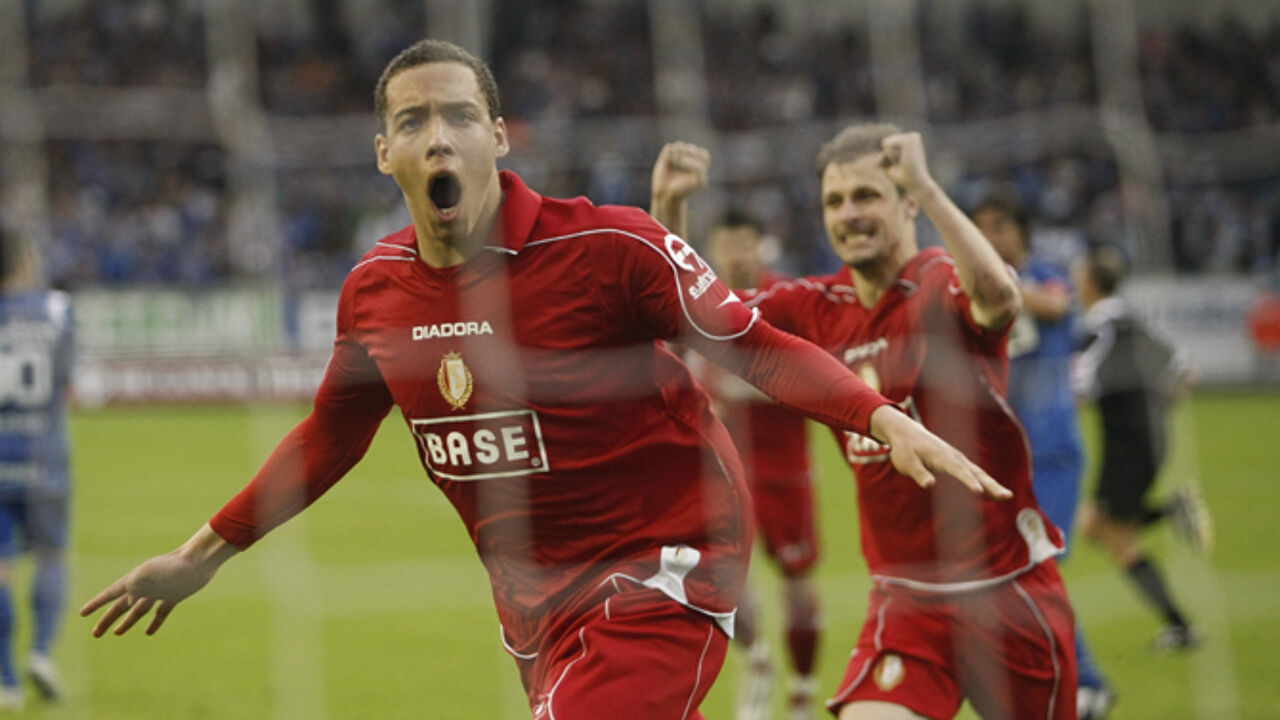 Racing Genk 0-2 Sporting Anderlecht
Sporting Anderlecht had the vast majority of the chances in their match at Racing Genk.
Anderlecht opened the scoring on 36 minutes through Mbark Boussouffa.

Genk's only real chance of the half came through Hyssegems.
Anderlecht had three excellent chances to make it 2-0 early in the second half.
However, De Sutter, Chatelle and Van Damme all missed.
It was only going to be a matter of time before Anderlecht scored again and a Wasilewski (photo) header put the visitors two-up on 56 minutes.
With one eye on their own match and the other on the score in Ghent, Anderlecht cruised to a relatively comfortable victory.
When news broke of the late penalty at AA Gent, the Anderlecht players and supporters thought that the league championship was theirs.
However, there were disappointed faces and even tears when they realised that Bolat had saved Ruiz's spot kick and the league title race will go to a play off match.

Click here to see the First Division league table