The Social-Liberal Party or SLP
Flandersnews.be asked the 8 main political parties in Flanders how they would present their parties to a foreign audience. We also wanted to know their party's view on Europe and its European priorities. The new Social-Liberal Party is what remains of the now defunct progressive regionalist party VlPro. In their own words: SLP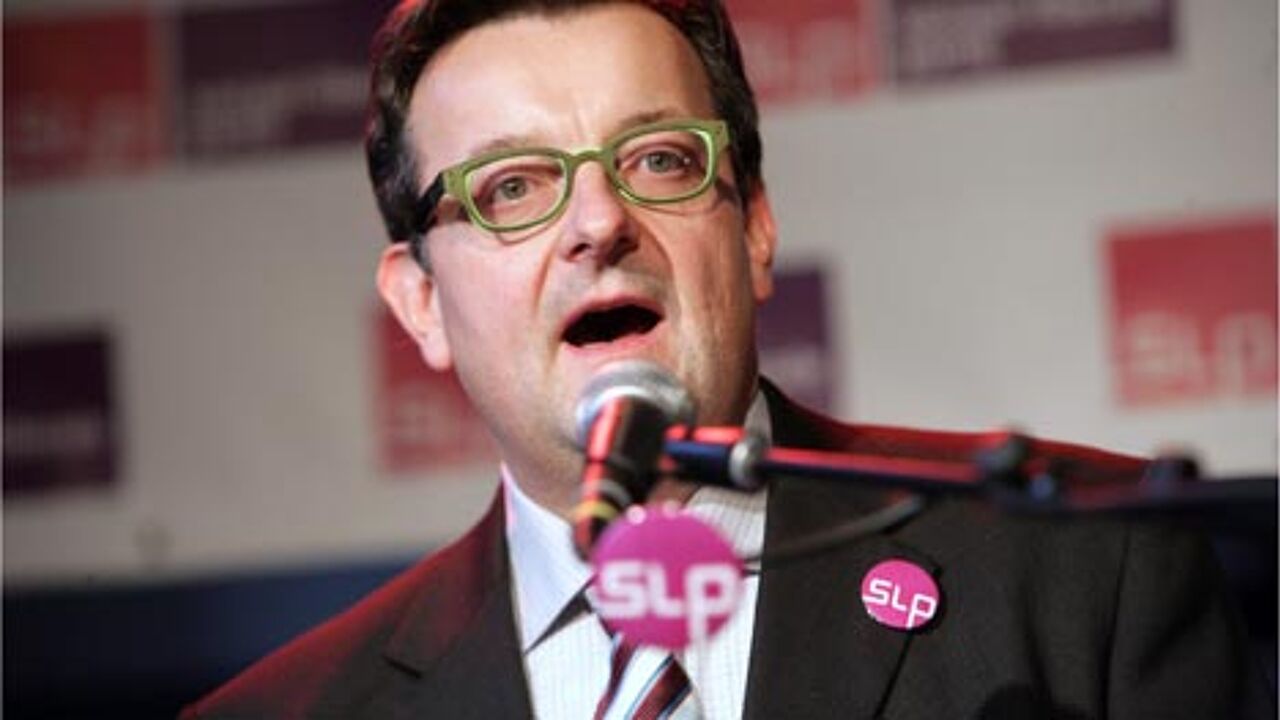 How would you describe your party to a foreign audience?
SLP is Flanders' social-liberal party and is close to the tradition of social-liberal parties elsewhere in Europe such as D66 in the Netherlands, Movimento Liberal Social in Portugal, Parti Radicale de Gauche in France and the Liberal People's Party in Sweden.

In contrast to traditional liberals, we believe that the state has a role to play in promoting freedom, equal opportunities and responsibility among its citizens.

The election campaign for 7 June is directed against the immobility of the traditional ruling parties under the slogan "Dare to change. Now for sure!"
What is your party's vision on Europe? What are your views on Europe?
SLP is resolutely in favour of an ambitious Europe.

Social-liberalism in the Europe Union stands for greater efficiency more democracy, getting things done and is entirely forward-thinking.

Europe has given us welfare and prosperity.

Without Europe, without the Euro and internal market we would have been hit much harder by the crisis.

A strong Europe does not work against us, it makes us all stronger.

However, there is still much work to be done.

Europe needs to work on modernising industry, choose sustainable solutions as well as democratic and transparent policies, combat global warming and economic decline, take a leading role in efforts to solve the conflict in the Middle East and ensure the security of our energy supplies.

Europe should definitely not fall back into being a collection of 27 different national interests.

European cooperation is the best guarantee for peace, sustainable development and prosperity.

Europe can train the cleverest people and become the world champion in environmental technology, while at the same time ensuring the very best quality in education and welfare.

Becoming the world's leader in renewable energy should not be a pipe dream.

A social-liberal Europe is now needed more than ever.
SLP puts forward the following concrete policy points:
1.Strengthen the role of Europe in the fields of sustainability, security and energy.

The rising demand for energy, the realisation that nuclear energy does not offer a sustainable solution and the realisation that fossil fuels will run out, mean that we should focus on renewable energy.

SLP is in favour of a European treaty on renewable energy sources: EURENEW.
2. Europe needs to cooperate together more, make money available for research into renewable energy sources and start a gradual reduction in the number of nuclear power plants.

Heavy investment in renewable sources of electricity would create 28,000 jobs in Belgium alone.
3. Europe should be an equal partner to the other world powers.

Let Europe show leadership and ambition and allow it to speak with one voice.

This can be best achieved by having a President of Europe to represent the EU at amongst other places the United Nations.

Only a united European voice can make a difference.
4. Ensure that the population of Europe gets the best training anywhere in the world to ensure that we grow into the leading knowledge-lead economy.

Fast growing economies such as India and China have spent 8%- 9% of BNP on research and development in recent years.

With its 2.1%, Flanders is currently well below Europe's hardly ambitious aim of 3%. In order to help close the knowledge gap, SLP argues for the introduction of knowledge vouchers.

The vouchers would entitle companies to get free advice and gain access to symposia held at large companies, universities and research centres.

We need to support our companies to ensure their competitiveness on the world market.
5. Europe should continue to reform the Common Agricultural Policy. 20% of farmers receive 80% of the subsidies.

This is unacceptable.

For example, in the fields of conservation, climate change, renewable energy and water management, the traditional farmer could become a modern nature conservation manager and producer of food .