Flemish national party N-VA
Flandersnews.be asked the 8 main political parties in Flanders how they would present their parties to a foreign audience. We also wanted to know their party's view on Europe and its European priorities. In their own words: N-VA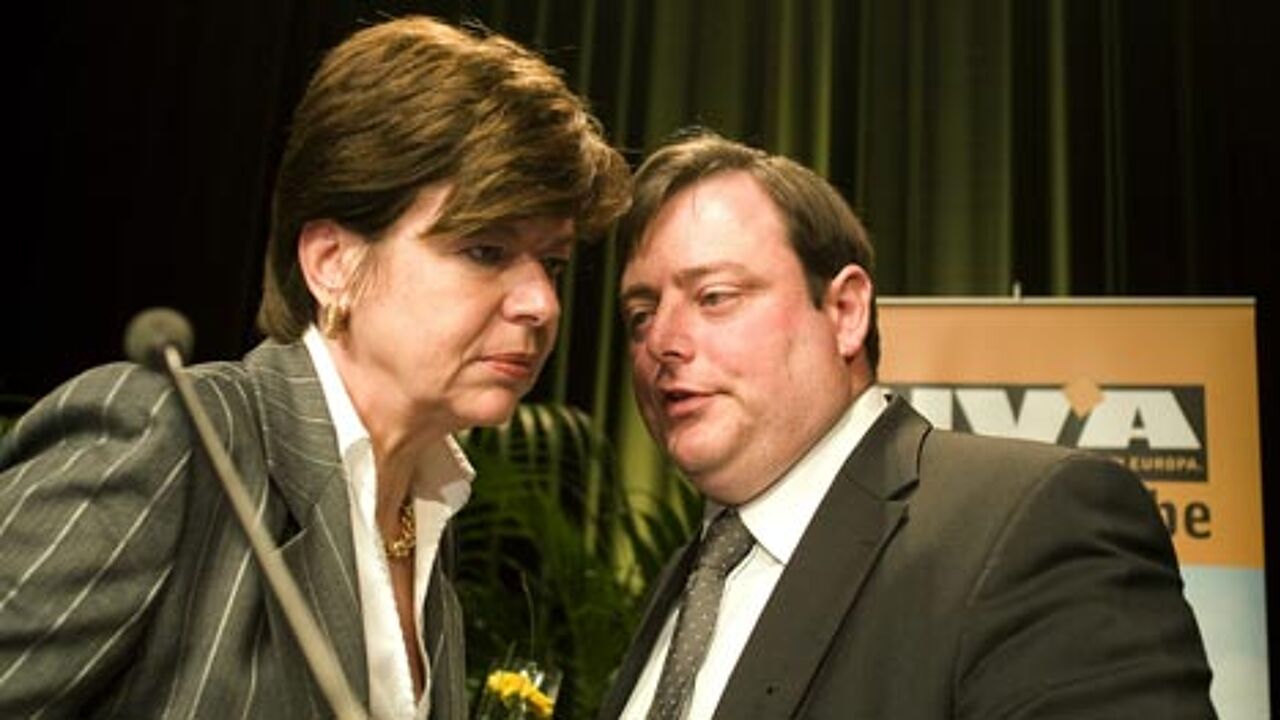 How would you present your party to a foreign audience?
The Nieuw-Vlaamse Alliantie (N-VA: translated New Flemish Alliance) is a Flemish national political party that has its roots in the Flemish emancipation movement. The party defends a democratic nationalism and is pro-European.

Europe is faced with a number of challenges. These include the financial/economic crisis, the prevention of poverty and social exclusion, tackling an aging society, working out a common asylum and immigration policy, fighting climate change and working out solutions for energy issues.

These challenges are also of significant importance for Flanders. 70% of European legislation is implemented at the Flemish level, for N-VA it is essential that Flanders can participate directly in the European decision-making process. This is why N-VA, as the only Flemish European party, is working for Flanders as a democratic member of the EU.

It is often said that Flanders is too small in an ever bigger Europe. Nothing could be less true. According to the N-VA globalisation/Europeanisation and at the same time regionalisation are not incompatible bur rather complimentary processes. For us, the macro level is the European Union. Flanders is for N-VA the most suitable micro level for matters that are closer to the citizen (such as education, culture, childcare, …). Our slogan reflects this: 'A stronger Flanders in a stronger Europe'. Because if 5 million Danes, 4 million Irish and 2 million Slovinians can do it, why can't 6 million Flemish?

The N-VA would like to see the motto of the EU 'unity in diversity' put into practice. We do not want a European sameness, what we do want is closely-knit political cooperation between European sovereign states to realise more wealth and equal opportunities for the almost 500 million citizens. So, instead of further widening and deepening, a "close-knitting" is what we need so Europe can speak with one voice on the world stage.

Differences in language, culture, tradition, … are all an enrichment for our society. The multilingualism of Europe and the position of Dutch are important. As Flemings we feel connected with the other peoples in Europe and in the world who are striving for self-determination, such as the Kurds, Basques, Scots and Palestinians.

The N-VA believes strongly that the future of Flanders is in Europe and wants to continue actively working on the further development of the unique European project. With the Treaty of Lisbon, Europe is preparing itself to fact the challenges of the 21st century. Now it's time to take a pioneering role on the world stage.