The new-born elephant is called Kai-Mook
Antwerp Zoo is celebrating the firth of the first elephant ever to be born in Belgium. Mother elephant Phyo Phyo gave birth on Sunday morning after a 22 month pregnancy. The new elephant calf is a female and her name has just been disclosed: Kai-Mook which means pearl in Thai. The baby will be allowed outside today for the first time.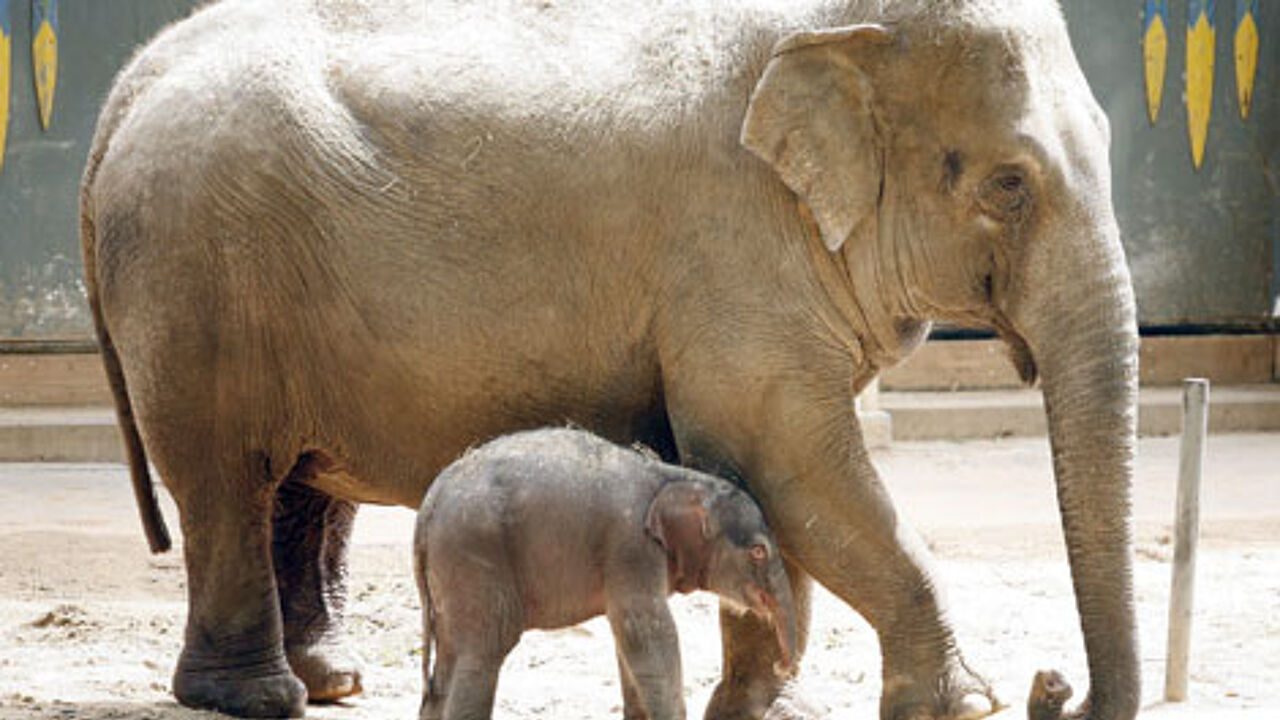 After the baby was born on Sunday it did not have a name. The only thing that was known is that the name had to start with a 'K'. Via the website of Antwerp Zoo 8000 suggestions were made for a name. The elephant caregivers chose the name Kai-Mook.
The elephant was entered into the registry of births by the mayor of Antwerp Patrick Janssens (Flemish socialist of the SP.A). The Flemish Prime Minister Kris Peeters (Flemish Christian democrat) is godfather of the elephant and the godmother is Flemish Economy Minister Patricia Ceysens (Flemish liberal).

Why does the new baby elephant's name have to begin with a 'K'?

"Every animal born this year in Antwerp Zoo and Planckendael Animal Park are given names that begin with a 'K'," explains the director of the zoo Rudy Van Eysendeyk. "Last year all animals that were born got names starting with a 'J' and next year the names will all begin with an 'L'." This system makes it easy to immediately know how old an animal is.

Other zoos have their own system of naming animals. Animals that move to Antwerp Zoo or Planckendael from other zoos keep their original name though.

Kai-Mook will take her first steps in the outside world today.