The Flemish liberals Open Vld
Flandersnews.be asked the 8 main political parties in Flanders how they would present their parties to a foreign audience. We also wanted to know their party's view on Europe and its European priorities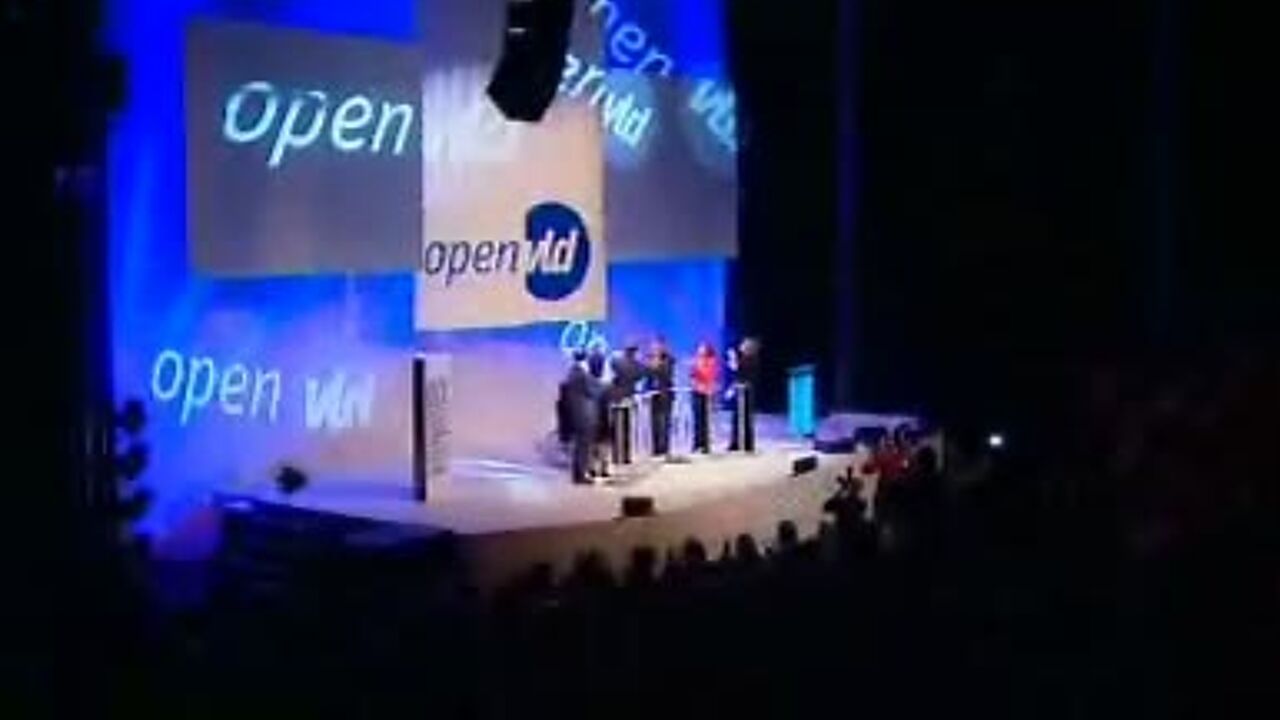 How would you describe your party to a foreign audience?
Open Vld is the party of the Flemish liberals and democrats. Striving for an open society, we want every person to get as many opportunities as possible to independently develop his or her own life. Not at the cost of others, but in a free and responsible way to contribute to an open society. An open society sees people in the first place as individuals, each with his and her own identity and an inalienable right to self-determination. Government decision-making must take this as the point of departure.

Open Vld has been represented at every level of decision-making in Belgium since 1999: federal and regional (Flemish). During this time, under the leadership of the liberal Prime Minister Guy Verhofstadt, work has been made to give this country the most progressive legislation regarding ethical civil rights. Further, we finally started reducing our high fiscal pressure. This pumped the necessary oxygen into our economy and also generated a payback effect. Our country succeeded in balancing eight budgets in a row between 1999 and 2007. Finally, we also clinched a pact to prepare for the demographic evolution of an aging population.

In Flanders, Open Vld has been the cornerstone of regional policy over the past decades. We thrashed out a well thought-out and respectable policy from scratch and made sure that more people than ever before had access to decent and affordable housing- both for rental as well as to buy. Our Minister of Finance and Budget made Flanders the only debt-free region in Europe. This gave us the budgetary space needed to lower a number of cost burdens. Finally, Open Vld was also in charge of Economy and Enterprises. We focused on investments that would lead us to a conversion to a sustainable, green and innovative economy.

The honour roll looks impressive, but there is no reason to be smug. Less so in the light of the crisis razing through Europe. Open Vld wants to continue the work in progress and to do so we also count on Europe, exactly in a time when other political groups are turning inwards.
What is your party's vision on Europe? What are your views on Europe?
Open Vld is the most pro-European party in Flanders. The European project, since its start in 1958, has brought peace and an exponential increase in wealth to this continent. The entry of the East European countries and the introduction of a single currency shows how unique the European project is. United in diversity: this is the strength of Europe.

But the European Union is at a turning point. At the same time doubt is moving in and national interests are starting to take precedence over courageous steps that would lead us to more integration and dialogue with the new candidate member states. However, the solution in fact is in more Europe. Only a united Europe can take decisive measures that will offer solutions to the many challenges of this century. The current economic and financial crisis is a painful example of how fragmented the 27 member states are reacting, and how threatening it is for the future of the European citizen.

In the USA the efforts being made add up to about €2000/inhabitant. In Europe, all the national recovery plans together come to about €500 per capita. We risk falling behind. This is why Guy Verhofstadt, the head of the Open Vld list of candidates for Europe, wrote a book in which he shows the way out of the crisis and how Europe could take the lead.

First and foremost: there can be no recovery without healing. That's why we first have to make the European banking sector healthy. We can do this by creating one European financial regulator to ensure that the control of financial products is adapted to this century. Further we need to audit and capitalise reserves. A European bad bank could take on the toxic products.

A next step would be a huge action and investment plan at the European level for a new trans-sectoral European economy. This plan, with a pricetag of €1000 billion, can be financed by setting up a proper European bond market, like there has been in the United States for a long time already.