ELECTIONS 09: Where is the campaign in Brussels??
Where is the campaign in Brussels? Where are you going to find out about the candidates you could vote for, and where they stand on certain issues? How can one make a choice indeed?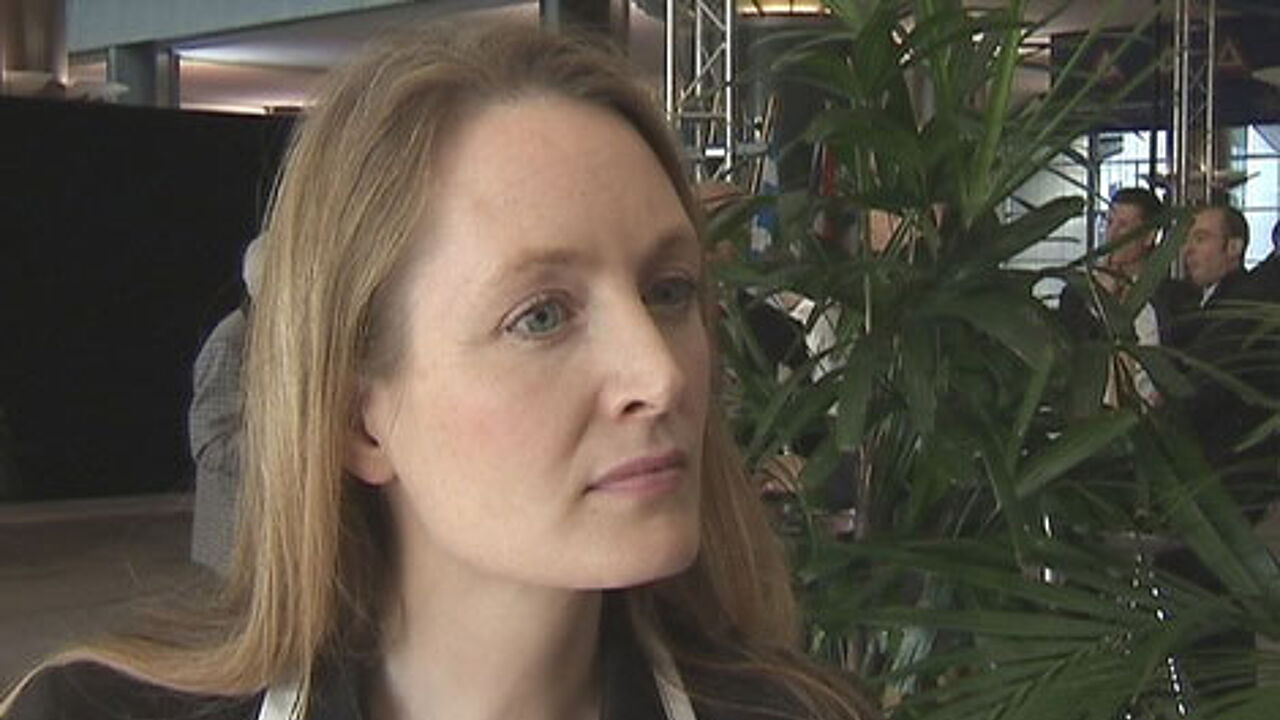 In the streets? Barely. You'd need to be up-close and personal with these special hoardings pasted with posters before you could see them. Or, literally on the threshold of your local polling station. The odd shop and pub that supports a particular (Regional) candidate sticks their poster in the window. On Rond-point Schuman, the side of the Berlaymont is covered with a giant hoarding promoting European Maritime Day (yesterday, 20 May), and the only evidence of a European Parliament (EP) campaign is the solitary blue video box sitting on the plaza outside the entrance to the Commission building.

In the media? I notice extensive coverage of elections on RTBF on the TV news, and short snappy debates with equal speaking time for party leaders (Ecolo vs. CDH; Ecolo vs. MR). These make a change from the 20 minute "Party Political Broadcast by the so-and-so party" that appear on TV channels in the UK and Ireland prior to elections. However, the talk on RTBF is almost exclusively about Regional election issues scheduled for the same day as the Europeans. There's a good bit of election talk on Bel RTL radio. And, a lot in the papers, La Libre and Le Soir.

On the web? Yes, if you look for it. Personally, I haven't spotted any web-banners or Google links appearing automatically on the websites I frequent.

In my letterbox? Yes, I have received bumph. Though, from a limited number of parties – 3 leaflets from MR, 2 from Vlaams Belang, and 1 from CDH. They are in French and in Flemish, with varying degrees of brevity concerning their priorities and policies. The parties possess lists of registered voters in each commune, their nationality, and preferred language, yet the letterbox campaigning would appear to be of the scattergun sort.

On public transport? I did almost the whole Stockel to Gare de l'Ouest line from start to finish, and while I saw that advertising for the new Brussels metro had a very strong presence in and around the metro stations – in some stations, covered with publicity wallpaper, floor to ceiling – it was only on passing through Schuman metro station that I spotted one poster related to the European Elections. On a tourist open-top bus tour through Brussels – passing by the Grand Place to the EU quarter via the Atomium , Parc Royal and Palais de Justice, I see ten times more visual publicity for the 20km Brussels run to be held on the 31 May than for any elections.

So, that's my experience. What are the experiences of other nationalities in their European home countries? I took a tour bus round the capital, to poll some Europeans visiting the Capital of Europe, to hear their views of the election campaigns in their own home towns.

A couple from Scotland were resolutely "not interested" and not voting. The MP expenses scandal that has hit the British Parliament has sullied all politics and all British elected politicians in their opinion, and the British media is talking of nothing else.
A couple from Birmingham in central England intended to vote (for a party that opts to stay within the EU), but hadn't made up their mind who for. "If they'd make themselves known who they are and if they'd make their policies clear to us" then this couple could be persuaded. A knock-on from the British parliamentarian expenses scandal is that TV channels are increasingly giving voice to extreme right-wing non-mainstream parties like BNP (British National Party) and other previously unheard of parties who are campaigning on restricting immigration, especially from Poland and the new Member States. A rising subject of debate is not the value of the European Parliament, but rather what is the benefit to the UK of staying in the EU, and should we stay or leave? These British citizens felt the elections would result in people either abstaining, or voting for extremist parties.

A German from Koln would be voting, and knew exactly who he would be voting for – i.e. the party he always votes for. In terms of a visible campaign, he had noticed a lot of posters on the streets, and some radio spots by political parties, but the TV and the newspapers had yet to launch themselves into the election debate.

An Italian from Bari would also be voting, for his usual centre-right party. As in many countries, local elections are taking place on the same day, and the election debate on those has swamped any debate on European elections. There are a lot of posters in the streets, and a lot of discussion on the national broadcaster RAI, but not so much in the newspapers.

An Italian living in Brussels had decided to vote "in principal", but at home in Italy, for an as-yet-undecided Italian candidate. Although Italians can vote in Belgium in their consulate or Embassy if registered to do so, he didn't feel well-informed about the Belgian political landscape, and as a result wasn't following the Belgian campaign at all.

A first time voter in Ireland said that she was happy to vote, if she could be told who were the candidates available, and what they stood for. She had noticed an installation of two super-size 'supermarket wrapped' chickens plonked outside Dublin Castle. These are part of the EP campaign, provoking a choice between European legislation that favours more or less labelling. Yet, it was impossible to discern – from the campaign flyers arriving in her letterbox, or by asking the chickens themselves - which candidate up for election would represent the 'less labelling' choice. Posters in Dublin appeared overnight 'everywhere'. No lamppost is left uncovered. There are 3 or 4 posters for different candidates on each and every one. On a 10km road journey from home to workplace, she is bombarded with the visual clutter of up to 200 posters. But, there's no information on them – just happy faces, and it's not clear from the posters which could be up for the local, European or by-elections all taking place on the same day.

The national TV broadcaster RTE mentions the EP elections in the context of how many MEPs can be elected, and those MEPs that are not running this time, but there's inadequate presentation of which candidates are running, and who stands where on the chicken labelling, hedge borders, pussy cat financial markets or European plugs – all of these images put forward by the EP in their 'It's your choice' pan-European communication campaign.

For those who are not party-political members, what appears to be lacking here in Belgium and elsewhere, is information on:
Firstly, who are the candidates who are running for the Europeans in my constituency and for whom can I vote? The conclusion is that the candidate must make themselves known to the voter, and not expect the voter to find out who they are. If the candidate can't be bothered to do this, then the result is abstentionism by voters.

Secondly, information on how each available candidate compares on the same issues, i.e. the candidate must make clear what they stand for, and what are their policies. Preferably, this is done regularly during their elected mandate, and not just once off with two weeks before elections.

Only then can a conscientious voter be satisfied that he has examined all the possible choices available, and that he has made an informed choice.

NoelleAnne O'Sullivan
NoelleAnne O'Sullivan is a political blogger with years of experience in the EU institutions.