Farmers demonstrate for better milk price
At least 800 dairy farmers protested at EU headquarters in Brussels seeking aid to cope with a sharp drop in milk prices. Also in Berlin dairy farmers created traffic chaos and in France milk processing plants were blocked.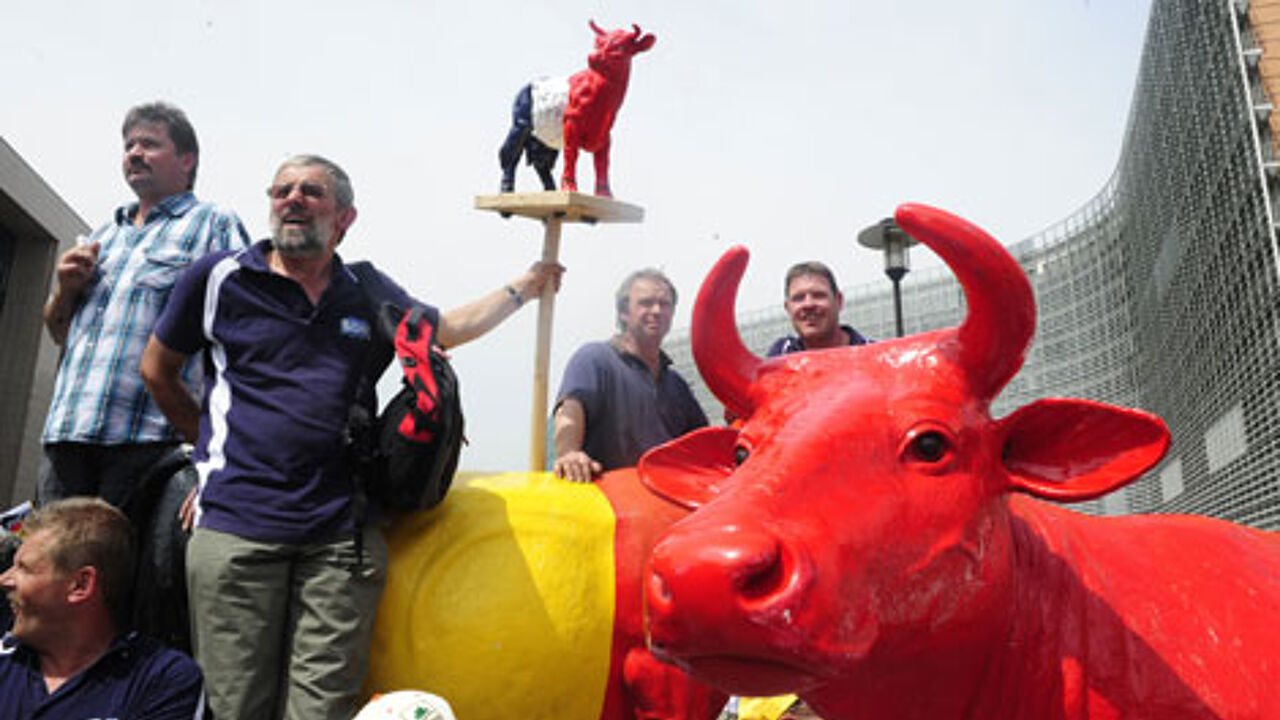 EU farm ministers opened two days of talks Monday and are expected to discuss ways to increase incomes for dairy farmers. France and Germany have promised to coordinate support action to boost milk prices.
EU farmers say they have been forced to sell milk below cost because prices have fallen by up to 50 percent over the past year.

At EU headquarters, some 1,000 farmers from half a dozen nations protested with tractors and cows in tow to press their demands for more funds. Police briefly intervened when a few farmers sought to break through the EU's security area but order was quickly restored.

The European Union has managed farm prices for decades, guaranteeing minimum prices to farmers or buying up excess production to keep prices artificially high. The EU says it's trying to support dairy prices now by buying skimmed milk powder and butter on the market -- but the 27-nation bloc is keen to avoid stockpiling the massive 'butter mountains' that made EU farm subsidies notorious in the 1980s.

Some 6,000 farmers with 700 tractors clogged roads in the German capital, irritating commuters and bringing traffic in some areas to a halt. In response, the German government promised to provide cheaper diesel oil for farmers.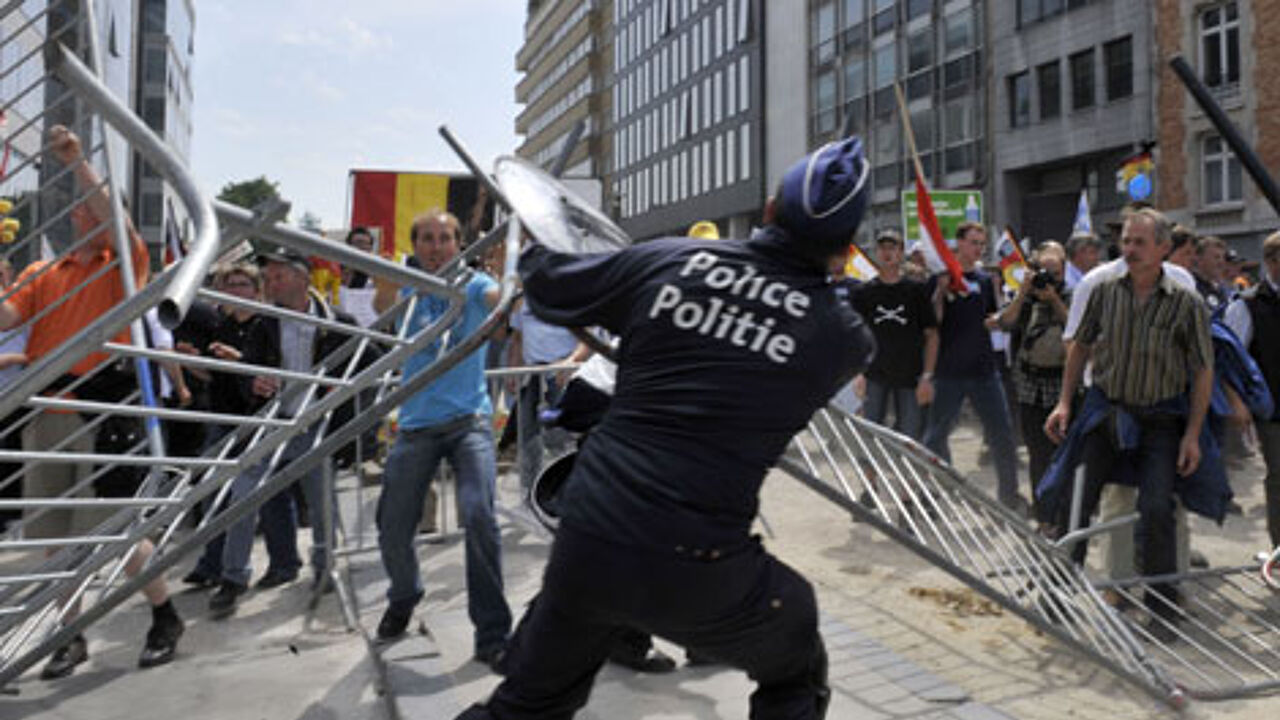 In France, more than 80 processing plants were closed off Monday by angry farmers demanding more government intervention. The protesters made sure no milk could be collected from farms to be processed into butter and cheese -- the second such protest day in a month.

EU Farm Commissioner Mariann Fischer-Boel, meanwhile, had a clear message for the protesters.
"What farmers need to do is produce less," she said Monday.

Under pressure from trade partners, the EU has in recent years tried to drop farm subsidies and stick to free market principles -- often angering European farmers who complain of falling incomes.

To help alleviate the financial strain on milk farmers, the EU Commission is considering bringing forward some subsidy payments from December to October.