ELECTIONS 09: Where do you want to be in 5 years time?
They say 'Be careful what you wish for, 'cos it might just come true'. I'd say 'Be careful who you vote for...'. Moving beyond conceptual ideals, here is my round-up of what the various parties propose in terms of concrete ambitions. So, where do you want Belgium and the EU to be in 5 years time?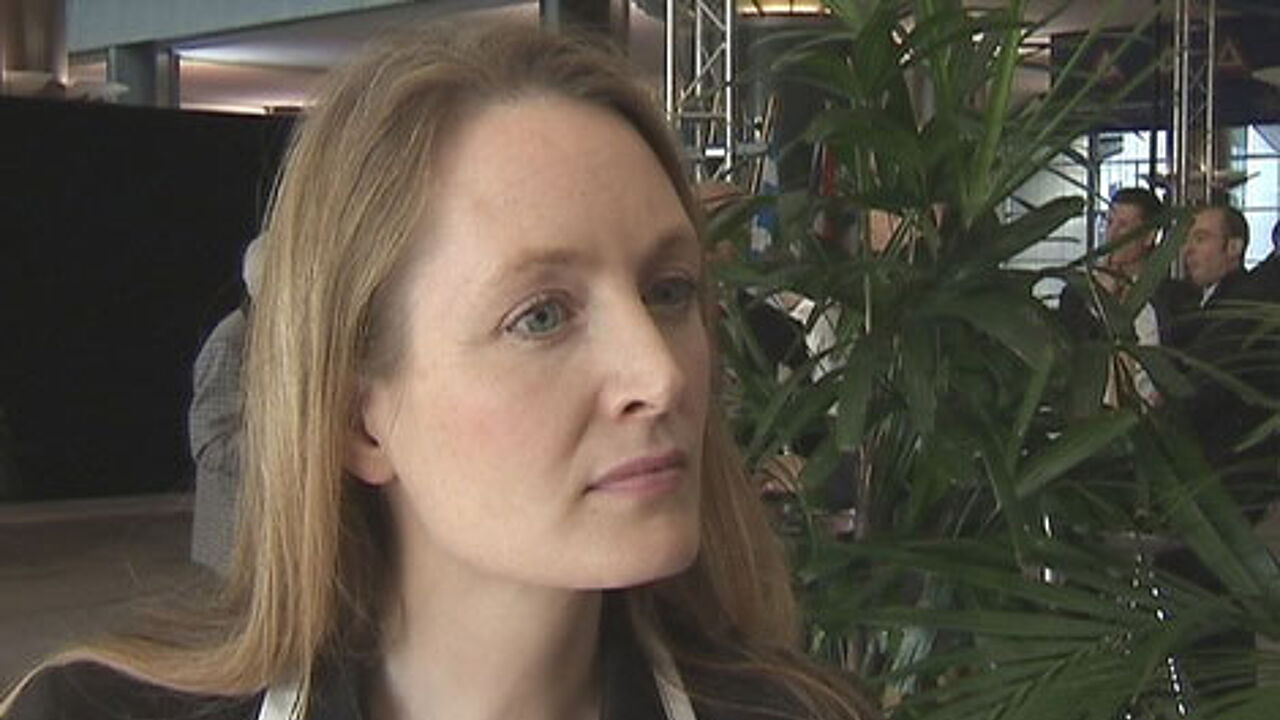 Economy, employment, business and public services
The Liberals promote a competitive business environment, and propose to extend the single market in the areas of energy, postal services, financial services, railways and health care. Christian Democrats champion free competition and a spirit of enterprise. They view an improved Single Market as the answer to the economic crisis and globalisation, proposing to expand it to energy and transport. Greens and Socialists are opposed to public services like health, education and postal services being subject to free competition rules.

The Greens favour an increase in the EU budget and investment from the EIB to cover investment in green technologies and services. This investment will, they say, create 5 million green jobs in the EU in 5 years. The Socialists propose a similar European strategy for smart green growth and jobs providing 10 million new jobs in 10 years, a fifth of these in the renewable energies sector. Christian Democrats highlight SME's, proposing a Small Business Act for Europe. They want a particular focus on the digital economy and converging technologies to drive growth. They also believe it is time to reform the EU budget, and giving the EU its own resources, although they reject the idea of a European tax.

The Socialists give weight to workers' rights - rights to collective bargaining agreements at EU level, to social welfare benefits, to minimum wages, to universal access to public services.
Financial sector regulation

The Liberals supports a reform of the financial system based on better regulation, with greater international cooperation between national regulators and a stronger role for a reformed IMF to prevent future financial crises. Christian Democrats also demand reinforced European supervision, safeguarding the banking systems and better coordination of Member States' economic and tax policies. They promote individuals saving.

The Greens want to stop deregulation. Financial markets are to be put on a leash, with an EU level watchdog to regulate financial markets and services, so that people can be protected. The Socialists are also in favour of a European level financial regulator. Tax havens and tax competition are to be outlawed by both Greens and Socialists.
Climate change
The Greens' long-term aim is that 100% of energy comes from renewable sources. Their priorities are using energy more efficiently and within 10 years, reducing energy consumption by 20% (current EU target) and reducing carbon emissions by 40%. The Socialists aim for a 30% reduction (current EU target) in carbon emissions in the same time frame. For the Greens, shifting freight onto rail and waterways, and getting people to walk, cycle or take public transport and rearing and eating less meat will help to achieve these aims.
Socialists propose a high voltage electricity transmission network for the transfer of renewable energy from all corners of the European continent within the framework of a common European energy policy. The Greens also foresee a pan-European energy super grid. Nuclear power, rejected by the Greens, is for the Socialists and Christian Democrats, up to every state's individual choice.

Liberals favour incentives to attract investment in new technologies for renewable energies, leading to a low carbon economy and a more secure energy supply. Finally, the Christian Democrats suggest that a completed internal market in energy is key to security of energy supply and achieving environmental goals. They support a drive for greater energy efficiency, an increased awareness of consumption, a diversified energy mix and a strong foreign energy policy.
Immigration
Christian Democrats call for a common EU immigration policy, sharing the burden between member states. For illegal immigrants, Christian Democrats support an effective return policy. Socialists plan to combat illegal immigration with a common external border control policy and the sharing of responsibility between member states. The Greens opposed aspects of the Return Directive (returning unauthorised migrants), and want a revision of the Dublin Convention harmonising EU asylum policies.

For legal migrants, Liberals and Christian Democrats support the EU Blue Card system run by each Member State so that economic migration is measured. Christian Democrats recommend equal treatment for legal immigrants. Greens want migrants who work in the EU to have equal rights, equal pay, political rights and the option of EU citizenship.

Socialists stress the need to integrate migrants with language and cultural training, as do the Christian Democrats, who also suggest equipping them with practical skills.

Defence
Liberals want new efforts to strengthen and extend the European Security and Defence policy by bringing together European defence-related resources and capabilities. They, the Socialists and the Christian Democrats support a common Foreign and Security policy headed up by a High Representative, speaking with one voice for Europe.

Socialists recommend greater defence cooperation between Member states, without affecting the characteristics of individual member states' defence and security policies. Socialists recommend a new defence initiative is developed in coordination with NATO, whereas the Liberals propose that this should be done where appropriate. The Christian Democrats prioritise the strengthening of transatlantic relations, and European defence effectiveness in order to strengthen NATO.

Christian Democrats also prioritise combating terrorism, while making a distinction between Islam and jihadist terrorism. They suggest more joint actions and greater cooperation between the intelligence services of Member States, Home Affairs ministers and European security agencies.

For the Greens, a new style of foreign policy lies in an emphasis on fair trade and humanitarian aid, diplomacy and mediation. They focus on civilian foreign policy instruments as distinct from militaryinterventions. Conflict prevention, peace-keeping and humanitarian efforts are also important for the Socialists.


Enlargement
Socialists, Greens and Liberals are all in favour of admitting the Western Balkans when they meet the criteria. Liberals wants to honour existing commitments to all candidate countries fulfilling the Copenhagen accession criteria, keeping in mind also Europe's integration capacity. The Socialists support an open-ended process of negotiations with Turkey towards accession. The Greens predict that Turkey's accession would help stabilise the region, as long as it reaches expectations on human rights. Christian Democrats advise against rushing towards further enlargement without adequate consolidation and preparation, stipulating that applicant countries must share the vision of Europe and its goals. They propose the development of a new concept for Europe's relations with its neighbours, suggesting a type of European Economic Area Plus or a European Commonwealth as alternatives to EU membership, yet which encourage countries to pursue reforms raising them to EU levels.

NoelleAnne O'Sullivan
NoelleAnne O'Sullivan is a political blogger with years of experience in the EU institutions.
Footnote
SP.A and PS are in the Socialist grouping in the European Parliament. Groen! and Ecolo are members of the Greens European family. Open VLD and MR are part of the Liberals political group. Christian Democrats represent the EPP-ED Christian Democrats and European Democrats political family, and count CD&V, CDH and N-VA amongst its members.