PM Van Rompuy visits troops in Afghanistan
Prime Minister Herman Van Rompuy is on a two-day visit in Afghanistan with Defence Minister De Crem (both Flemish Christian democrats). They are visiting the Belgian soldiers in Kabul, Kunduz and Kandahar.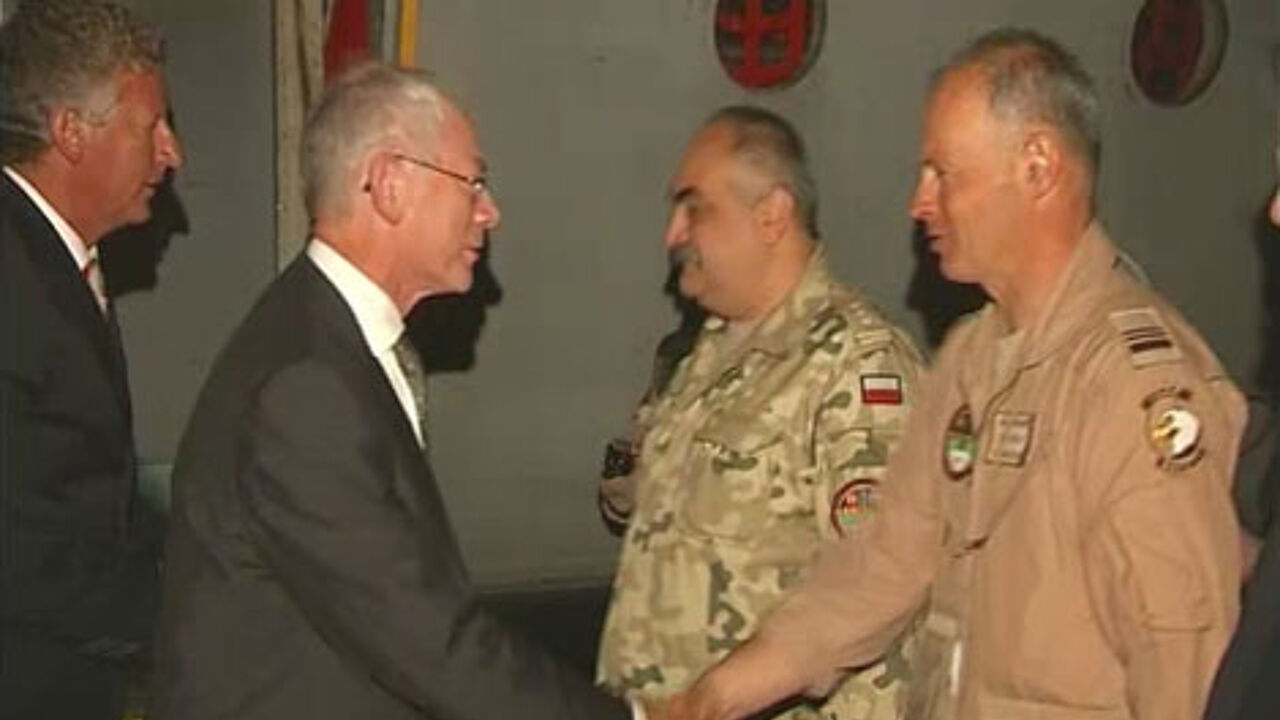 The military operation in Afghanistan is the biggest foreign mission Belgium is involved in at the moment. There are over 525 Belgian soldiers in Afghanistan. The Belgians are active in Kabul, Kandahar and Kunduz.

Prime Minister Herman Van Rompuy wants to find out directly from President Hamid Karzai if the Belgians are making a difference in Afghanistan and helping the situation. PM Van Rompuy is thinking of extending the Belgian mission. He also wants to know what the plans are for after the presidential elections in Afghanistan in August.