"Open, warm and social Flanders"
The Flemish Prime Minister Kris Peeters has spoken of his ambition to create "an open, warm and social Flanders." Mr Peeters was addressing the party faithful as the scale of his party's victory became clear.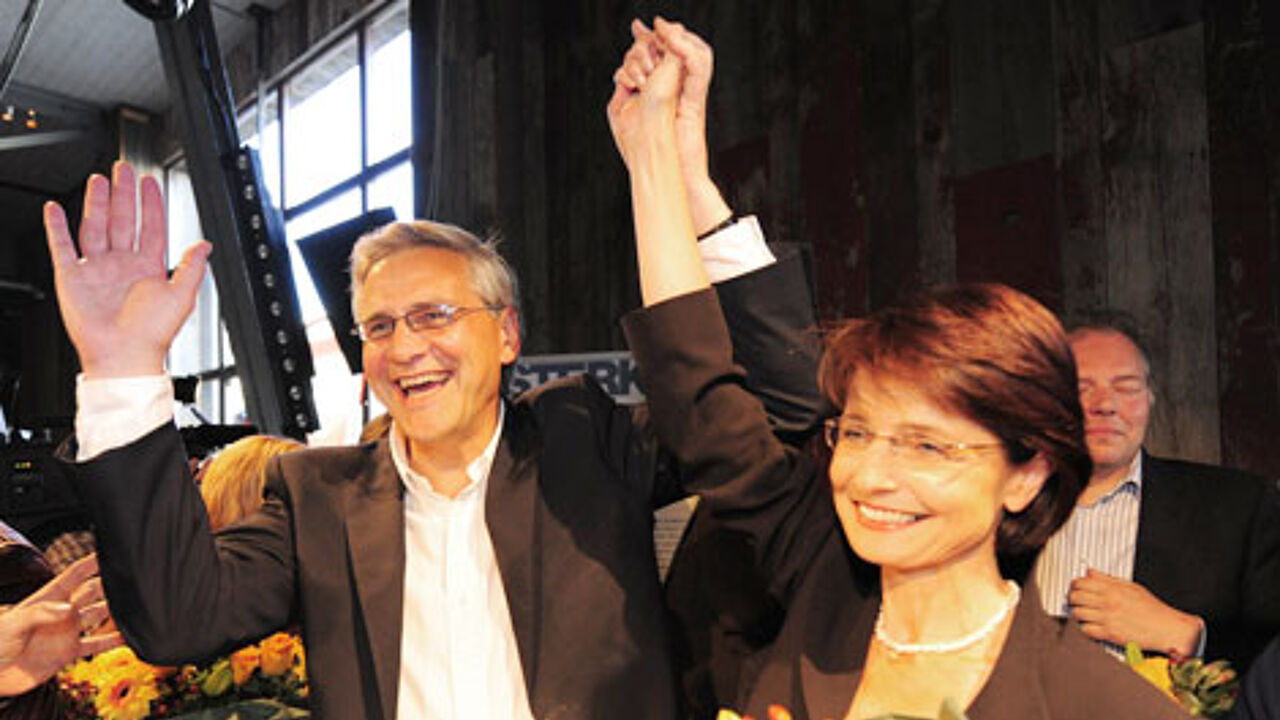 He told the gathering that his priority was to create a Flanders in which nobody is left behind. The CD&V will address the economic crisis will full force. He noted that it was now a strong Flemish Christian democrat party that could implement the necessary state reforms.

He also spoke of the need to find coalition partners to achieve his goal: "These will have to be team players".

Mr Peeters said the priorities were jobs and making Flanders a leading region.

"The CD&V has been rewarded for good governance. The citizen does not want arguments."
"Congratulations to N-VA"
The CD&V result is good news for Flemish Prime Minister Kris Peeters (Christian democrat) who can now start a second term.

Five years ago the party fought the election in an alliance with the Flemish nationalists of N-VA. The N-VA too did well polling over 10% in many districts.

In her address CD&V leader Marianne Thyssen congratulated the N-VA and insisted it was time to bury the hatchet.

Ms Thyssen said that her party had been written off, but had remained strong with the power of its conviction.

She told the party faithful that Flemings today had given the CD&V a new mandate to chart a way out of the crisis.

She attributed the Christian democrat success to good governance, a strong programme and the fact that her candidates had not promised the impossible."


"Realising our programme"
Senator Hugo Vandenberghe told the VRT that voters had made a choice in favour of stability.

They had supported people who took up their responsibility to solve the country's economic problems.

Federal lawmaker Tony Van Parys said that the important thing was that his party had received a clear mandate and that the next Flemish Government should implement the party's programme.

The Flemish Christian democrat MFP Eric Van Rompuy told the VRT that his party had chosen "good people" like Kris Peeters and Jean-Luc Dehaene in difficult times and that the electorate had now supported the party in reward.