"The sooner we have a government the better"
Prime Minister Kris Peeters wants to make quick work of a strong coalition for the newly elected Flemish Parliament. His Christian democrat party (CD&V) is the largest party in Flanders and may take the initiative to form the new government. Mr Peeters says he will definitely talk with Bart De Wever, chairman of the big winners of the elections the nationalist/separatist party N-VA.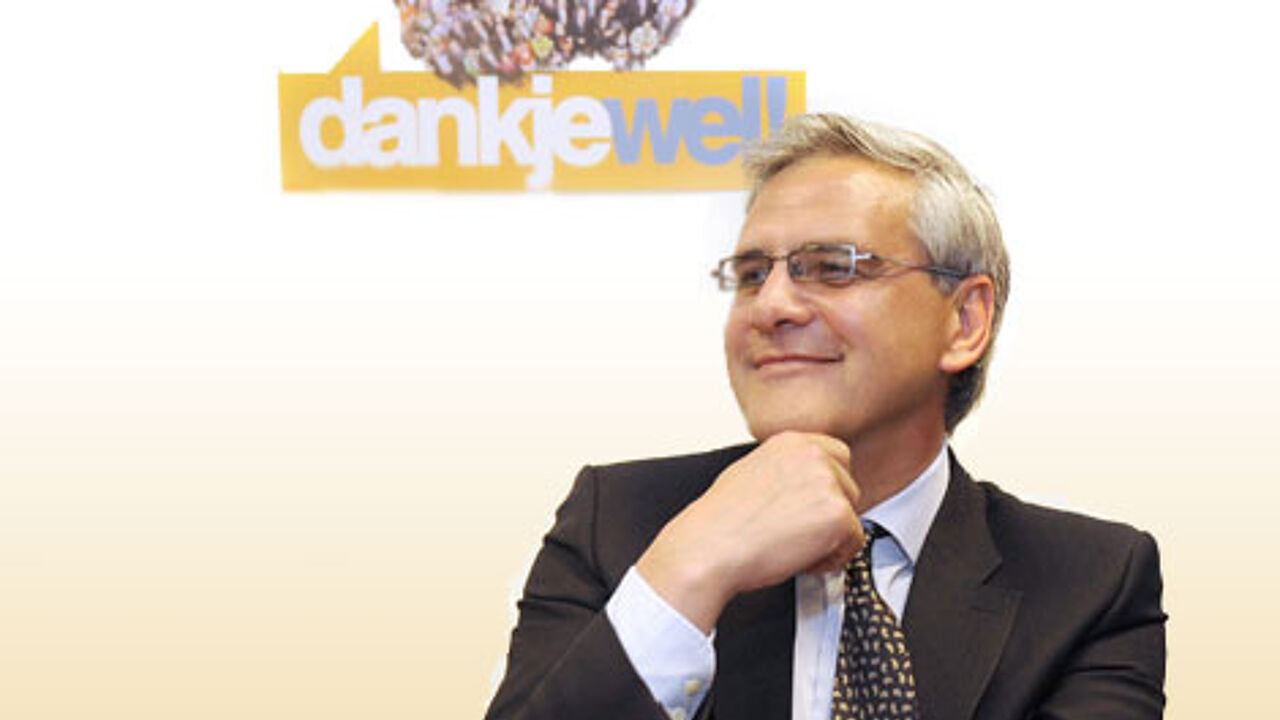 Nose to the grindstone
Kris Peeters was up and out early this morning, after a short night, to start working on the next coalition government for the newly elected Flemish parliament.
Mr Peeters refuses to show his hand. "I will go to Brussels this afternoon and according to tradition, I will resign as prime minister."

As for his task of forming a new government he says, "We will make a list over the coming days of people to consult and talk with- not only the party chairs, also the social partners and others."

"Once we know what's on the table, we can start a second round of talks with the parties over forming a coalition."

"The most difficult thing now is to form a coalition that fits together well. We have a number of important challenges. For example, where can we save money and where do we then invest that money? The different parties have clear ideas about this... "

Peeters is aware of the difficulty of finding a suitable compromise for a coalition that is prepared to work together, but he does not want to lose any time. "The sooner we have a government the better."

"We have to tackle the important issues. We have no time to lose, but on the other hand we should not draw conclusions too fast. The cards we have been dealt do not make this an easy task, but I am convinced that a strong coalition will result in the end."
Composition of the Flemish government (definitive) in seats
Christian democrat party CD&V : 31 seats (+3)
Centrist liberals of Open VLD : 21 seats (-4)
Far right Vlaams Belang : 21seats (-11)
Socialist party SP.A : 19
Flemish nationalist/separatist party N-VA : 16 (+9)
Right wing liberal party Lijst Dedecker : 8
Flemish green party Groen! : 7 (+1)