Who will govern Flanders?
The outgoing Flemish Prime Minister Kris Peeters is reconnoitring the political landscape after his party's victory in the elections for the Flemish Parliament on Sunday.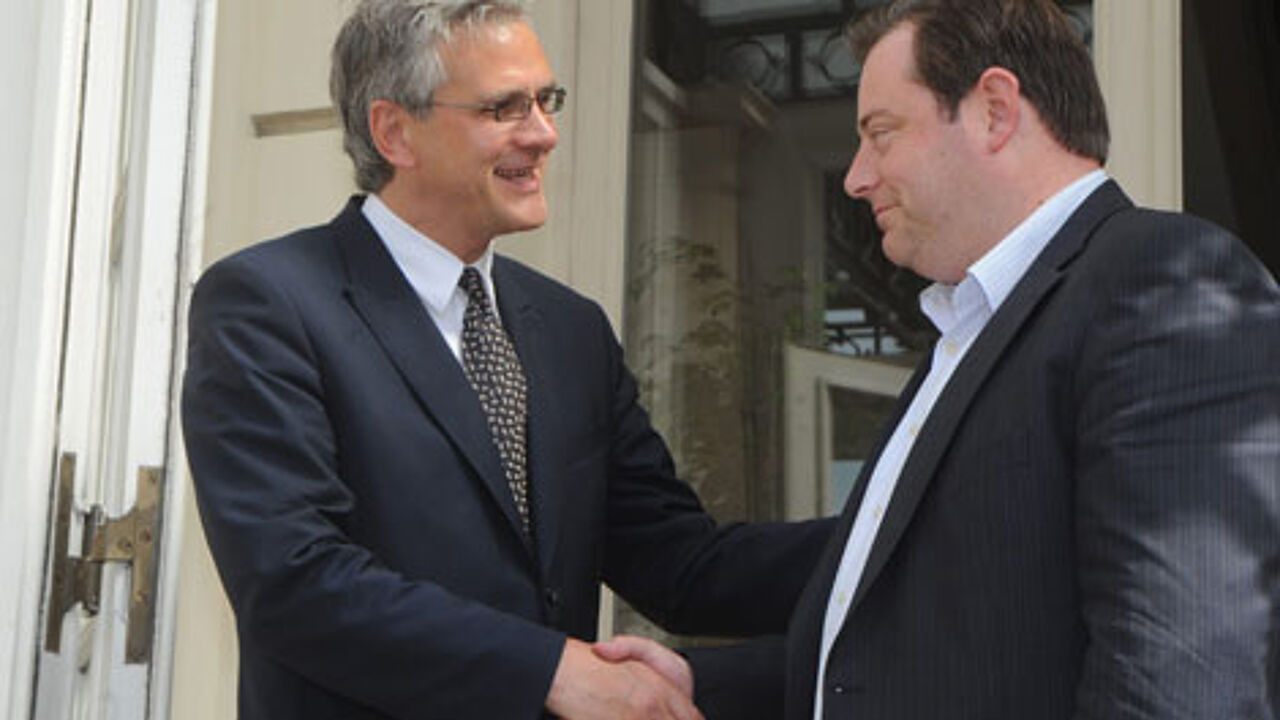 Both Mr Peeters's own Christian democrat party CD&V and its former alliance partner, the Flemish nationalist N-VA, did well.
There were losses for the two other outgoing coalition parties, the socialist SP.A and the centrist liberal Open VLD.

On Tuesday morning Mr Peeters started a series of meetings with political leaders. He is paving the way for the formation of a new Flemish Government coalition.

Bart De Wever, leader of N-VA was his first visitor. Mr De Wever (photo - right) was followed by Marianne Thyssen, the leader of the Flemish Christian democrats.

Bart De Wever made it clear that his party is eager to take government responsibility. He said that the N-VA had received a clear mandate from the electorate.

He also indicated that the Flemish nationalists were prepared to compromise.

The nationalists are wary of being blamed for any failure to set up a centre-right coalition.

Ms Thyssen did not make any comment after the meeting.

Mr Peeters met with socialist leader Caroline Gennez this afternoon. Ms Gennez made it clear that it was far from certain that the socialists would join the new government. That depended on the social programme of the new administration.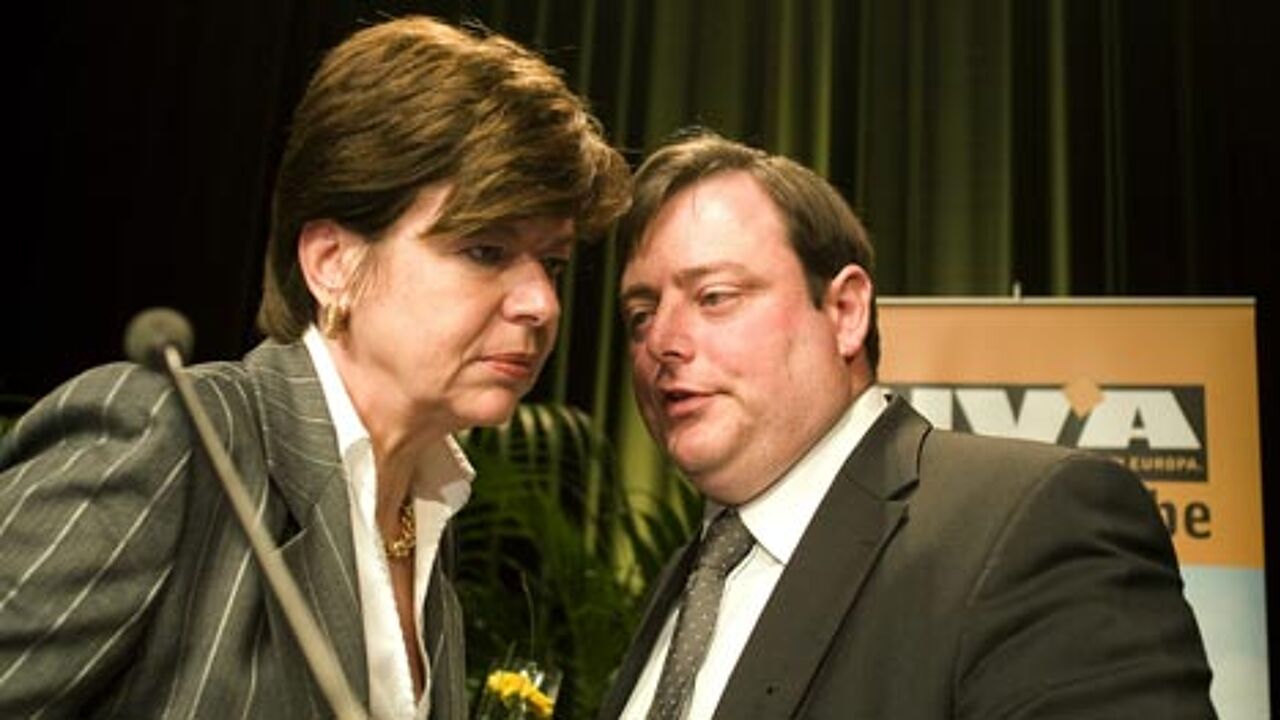 This afternoon the acting Open VLD leader also saw Mr Peeters. Former Premier Guy Verhofstadt represented the centrist liberals after their leader stepped down following disastrous results at the poll.

Mr Verhofstadt, who topped the poll in the European elections, said that the next Flemish Government should address the issues that have been paralysing Belgium for a number of years – a clear reference to the need for state reform.

Mr Verhofstadt told Mr Peeters that "federal and Flemish problems" should be tackled at the same time and together.

The former Federal Premier refused to be drawn on whether the centrist liberals should be represented both in the Federal and in the Flemish Government as is now the case.

Mr Peeters sees other party leaders on Wednesday.

The outgoing Flemish PM - who is expected to succeed himself - also wants to speak with representatives of unions and employers as well as other leading social organisations.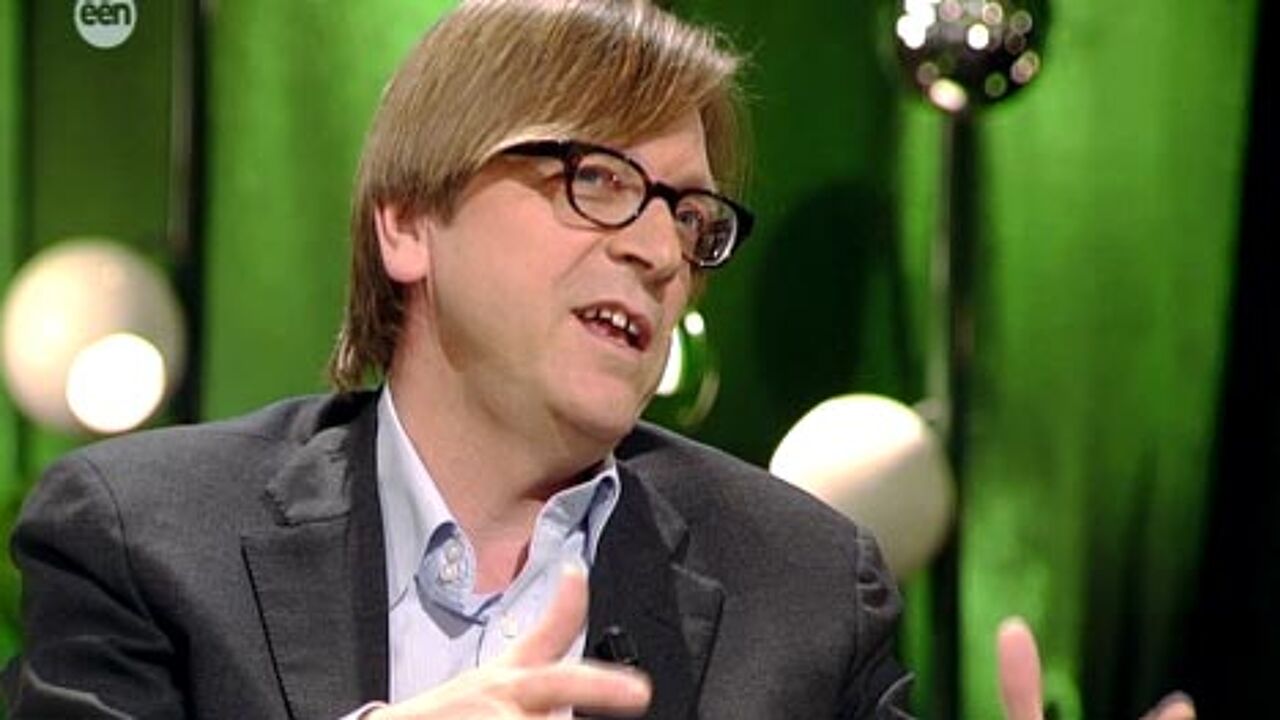 Revamp or centre-right experiment?
Any new coalition will require the participation of three parties. A revamped coalition of Christian democrats, liberals and socialists is mathematically possible, but given the election result a coalition of Christian democrats, nationalists and liberals might be more on the cards.

Opinion research carried out by the daily Het Nieuwsblad shows that seven out of ten Flemings believe that the N-VA is indispensable in the Flemish Government.

Only 15% support a revamp of the outgoing coalition with the country's three traditional parties.