"A balanced budget is sufficient for now"
Outgoing Flemish Prime Minister Kris Peeters (Flemish Christian democrat) is now in his third day of talks as part of his work to put together a new governing coalition following Sunday's regional elections. Today he met with the social partners (trade unions and employers). On the top of the agenda is an approach to tackling the economic crisis.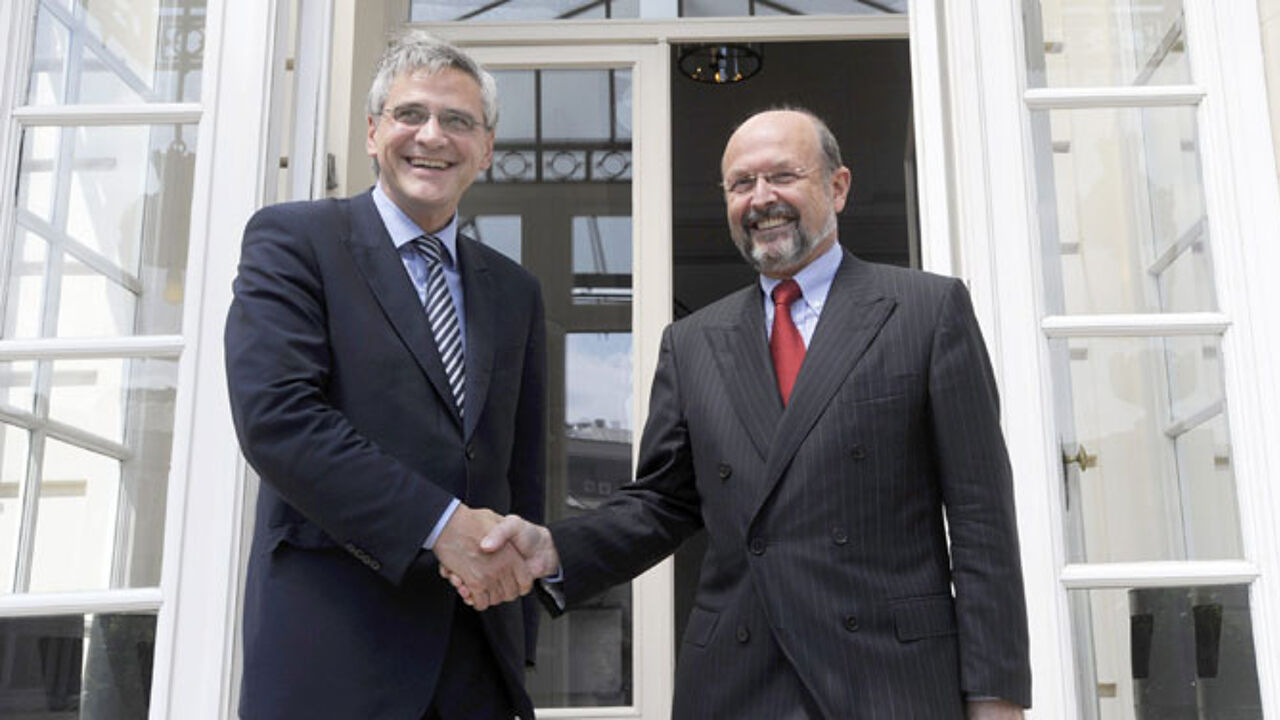 This morning Mr Peeters is met with the employers, trade unions and farmers' organisations.
This afternoon Mr Peeters met with the governor of Belgium's central bank, Guy Quaden (photo).

Kris Peeters had also invited a number of professors and economics experts for discussion on how the Flemish government can best tackle the economic crisis. 

He also held talks with Luc Coene of the High Council for Finance (photo above).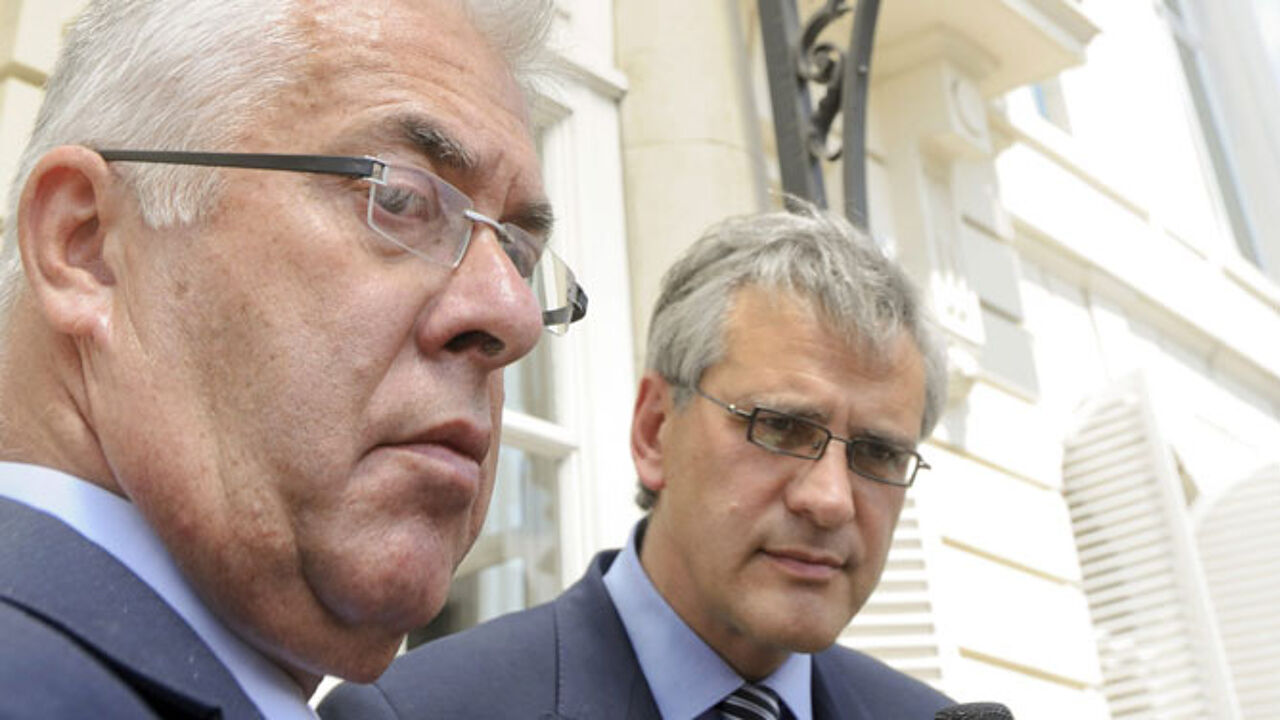 This is the first time that governor Quaden is accepting an invitation  from the Flemish government to discuss things.  Mr Quaden gave more explanations regarding the prognoses the national bank has made for the economy.  He did not go into detail about what would be expected from Flanders in terms of extra money to tackle the large national federal debt. 
"No room for presents such as job bonuses"
The message from employers and SME organisation UNIZO to Mr Peeters is: "The Flemish government must take an energetic and decisive approach to tackling the economic crisis. There is no room for bonuses such as the job bonus," said the director of UNIZO Karel Van Eetvelt (photo above with Mr Peeters).

(The job bonus was an initiative of the Flemish liberal party Open VLD. It is a one off bonus to reward people who work. The Open VLD wanted to double to the bonus, and made it a point of contention in debates preceding the elections.)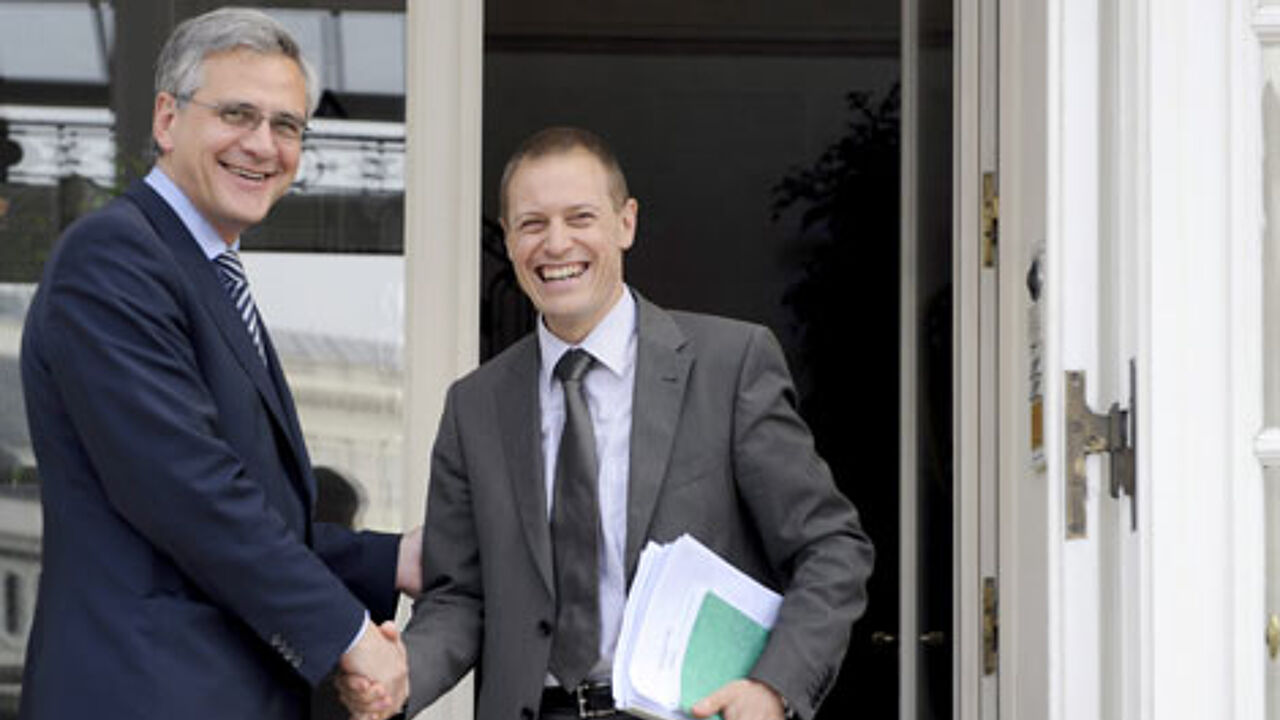 UNIZO is a Flemish organisation of Self-Employed and Small and Medium-sized Enterprises (SMEs). UNIZO represents some 85,000 companies, freelancers and small and medium-sized companies.  The organisation provides information and advice to its members and stimulates networking both within Flanders as with foreign companies.