Kris Peeters continues round of talks
Outgoing Flemish Prime Minister Kris Peeters (Flemish Christian democrat) is now in his fourth day of talks as part of his work to put together a new governing coalition following Sunday's regional elections. Today he met with representatives of local administration, the Christian trade union ACV and the Christian workers' federation (ACW).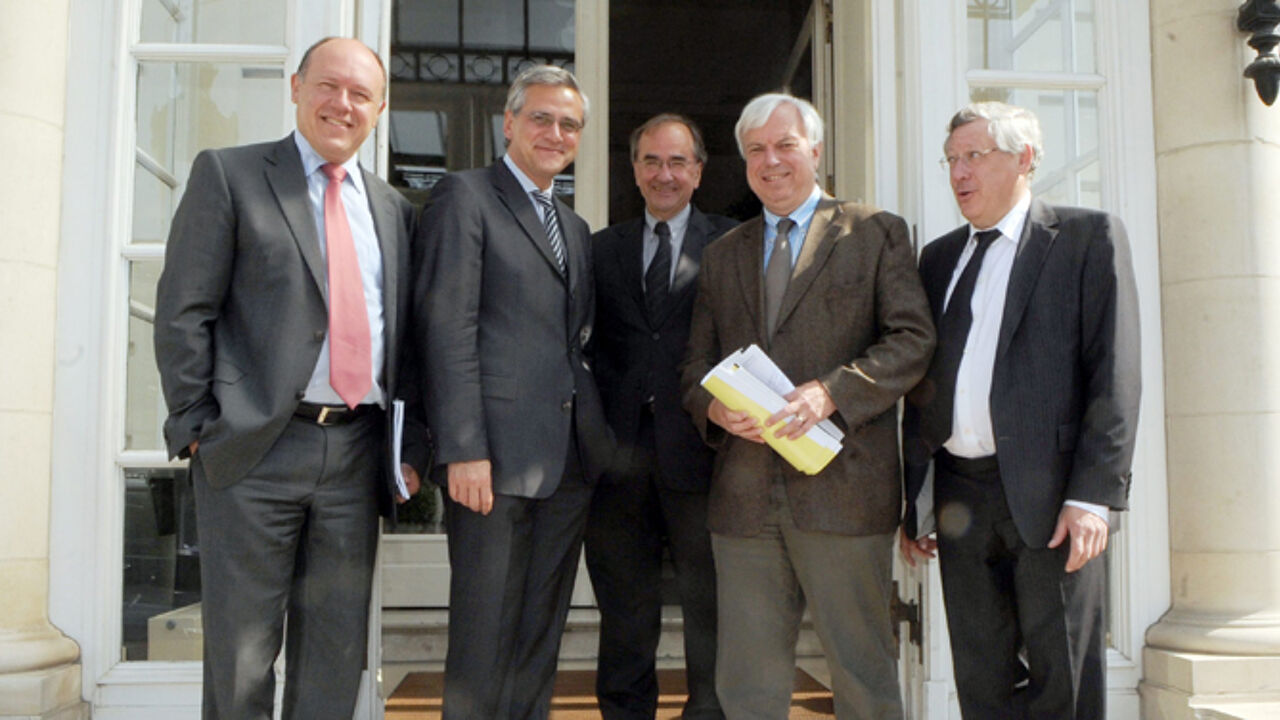 A delegation from the Association of Cities and Municipalities (photo above) talked with Kris Peeters today. They asked him to lower their tax burden. "We didn't come here to not beg for money. We are here to look for a more efficient use of available means," said chairman Jef Gabriëls.
An Vermogen (photo), the top woman at the Christian trade union ACV also met with Kris Peeters. The ACV hopes that the next Flemish government will take measures to stimulate employment. An Vermogen stressed the importance of a balanced distribution of the tax burden as well.

"We have to make due with less, we realise this, but we hope that the burden will be shared proportionally- that it won't be at the expense of the workers, that the business world will do their bit as well," says An Vermogen.

Mr Peeters denies allegations that he would prefer a government coalition without the Flemish liberal Open VLD party and that federal Prime Minister Herman Van Rompuy (Flemish Christian democrat) was trying to exert pressure on him to include the liberals in the new Flemish regional government. "I read this with astonishment, but well, not everything you read in the newspaper is correct," says Kris Peeters.

In the afternoon Mr Peeters was meeting with the trade unions in the welfare sector and with the ACW, the Flemish Christian workers' federation. Next week Mr Peeters will start the next phase of talks in his effort to put together a new coalition for the Flemish government.