"Three is a party, four is a crowd"
The outgoing Flemish Prime Minister Kris Peeters on Wednesday initiated talks with a view to forming a new Flemish Government. Mr Peeters's Christian democrats came top of the poll on 7 June increasing their support across Flanders.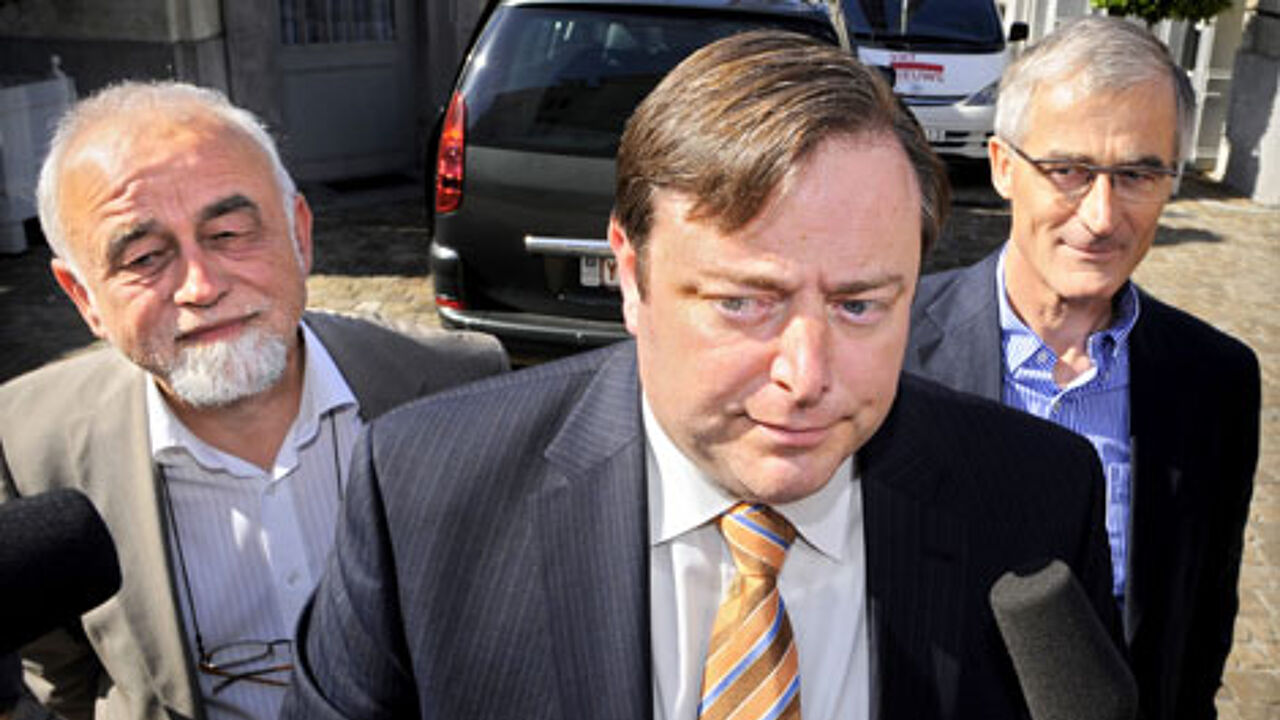 By the end of the week Mr Peeters wants to have a clear view on which parties will be part of the new coalition.

The talks started at 10 AM in Brussels.
Mr Peeters is seeing small delegations of the four parties that indicated that they were willing to enter his government last week: the Christian democrats, the centrist liberals of Open VLD, the socialists and the victorious Flemish nationalists.

Ahead of the meetings Mr Peeters said that he wanted to establish clarity about their participation on the basis of the six "frames" that he has drawn.

Mr Peeters's "frames" or areas of action include tackling the economic crisis, the budgetary situation and state reforms, an action plan for Flanders, making the government and authorities more efficient and turning Flanders into a warm and social place.

The Prime Minister designate has put more meat on the bone since he last spoke with the four parties.

Nationalist leader Bart De Wever (pictured above with delegation), who was first in the door this morning made one of his preferences clear to newsmen. He favours a three party coalition. "Three is a party, four is a crowd" he said.

After their meeting Mr De Wever was particularly enthusiastic about Mr Peeters's negotiating document. He said it formed an excellent basis for talks.
Thumbs up from CD&V
The Christian democrats too are very pleased with the document. They are happy with plans for investments and a jobs action plan.

Mr Peeters's party is also enthusiastic about a special grant for families and determination to tackle waiting lists in the healthcare sector.