Tractors occupy Brussels for second day
Many spots in Brussels are being occupied by angry dairy farmers. Hundreds of farmers from several EU member countries converged on Brussels yesterday to voice their grievances in the capital where the EU summit is taking place over 2 days.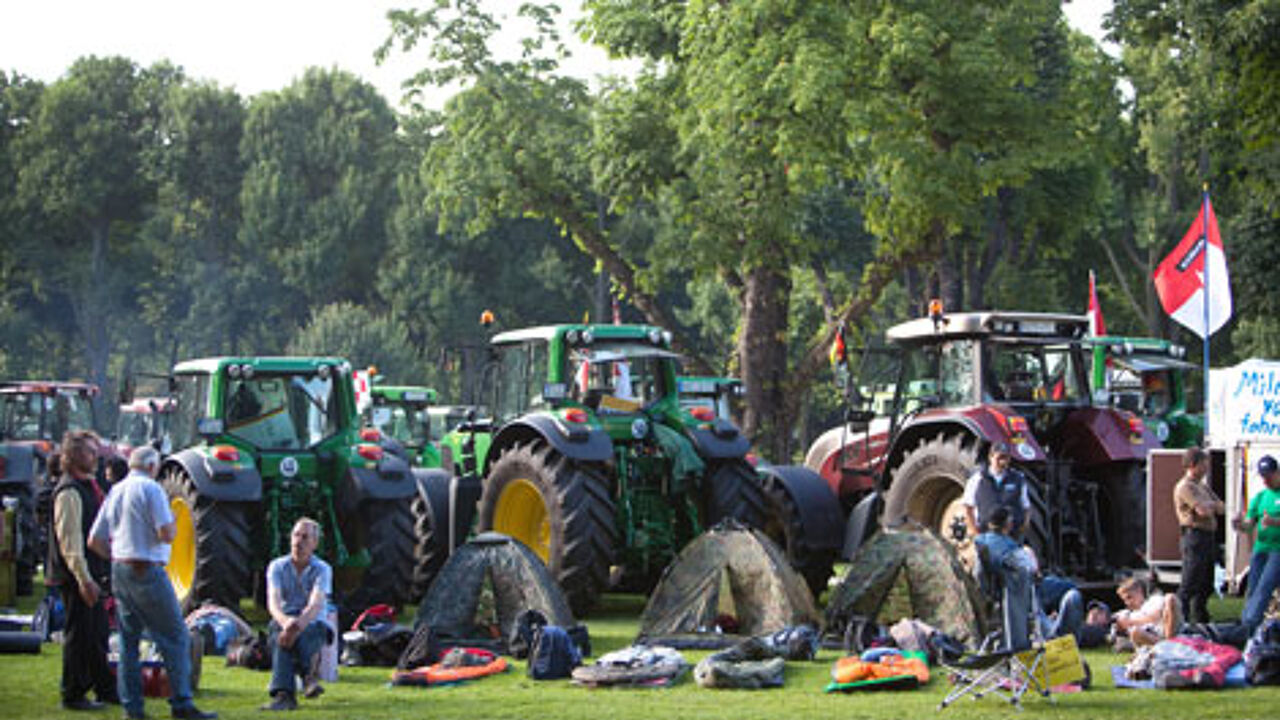 The procession of farmers with tractors, billboards and signs was tangible Thursday for anyone commuting to the capital by car. Some 650 tractors with angry farmers caused considerable traffic chaos in and around Brussels.
Again on Friday traffic chaos is tangible in many places in and around Brussels.

There are delegations from Germany, Poland and the Netherlands as well.

The gathering place for the tractors and farmers was the Jubel or Cinquantenaire Park in Brussels (photo). The centre of Brussels was almost paralysed with farmers and tractors blocking the inner ring and many places in the European district.

Again on Friday traffic chaos is tangible in many places in and around Brussels.

The farmers are protesting against the low milk prices within the European Union. They want the government leaders meeting in Brussels to discuss their plight and to come up with ways of improving it.

The agenda for the EU summit was established ahead of time; the low milk price was not one of the topics for discussion.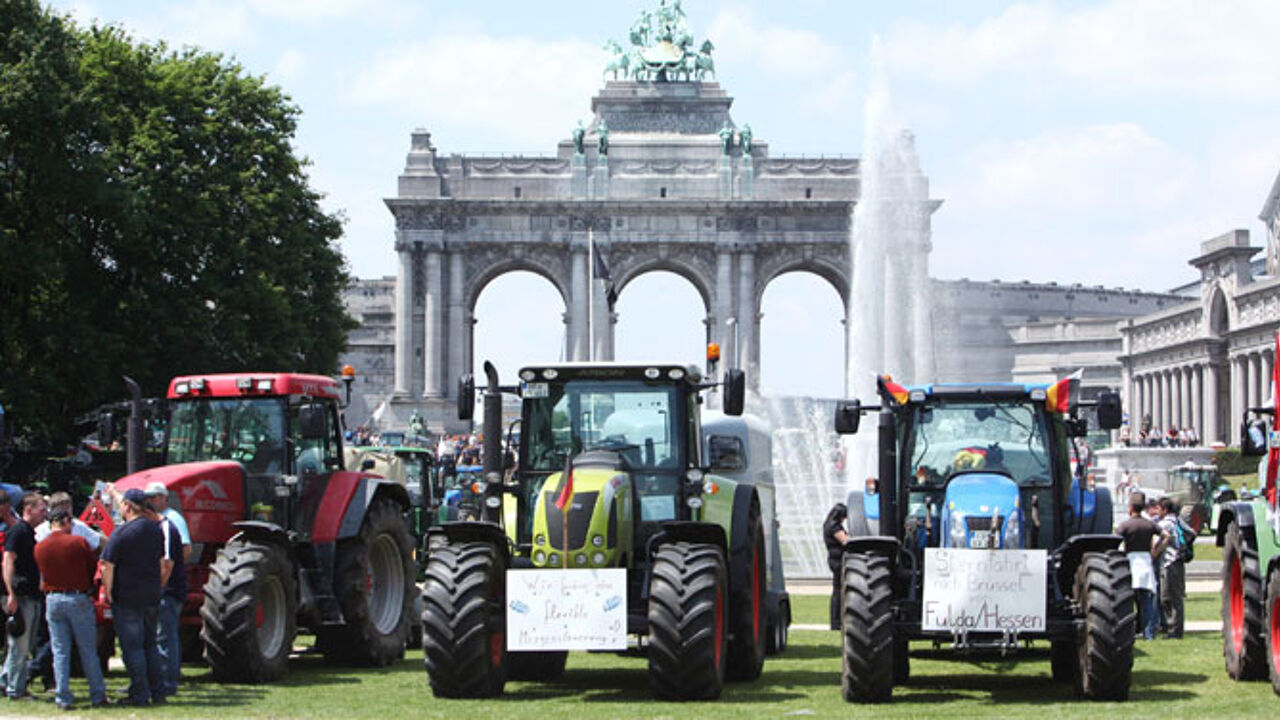 A key demand of the farmers is that the EU drop plans to end milk quotas that limit a country's annual output to prevent surplus stocks from building up.

EU farm organisations say that lifting the quota will cause milk prices to fall even more than they have already in recent months.
The European Commission wants to end state intervention, saying farm prices should be determined by the market.

Police have been keeping demonstrating farmers well away from the EU summit venue.  They camped out at the Cinquantanaire Park last night.