Farmers paralyse traffic in Brussels
Hundreds of dairy farmers converged on Brussels Thursday to protest against low milk prices. They drove their tractors into Brussels for the start of a 2-day European Union summit on Thursday and Friday. The farmers have been causing traffic chaos in and around the capital- now for the second consecutive day.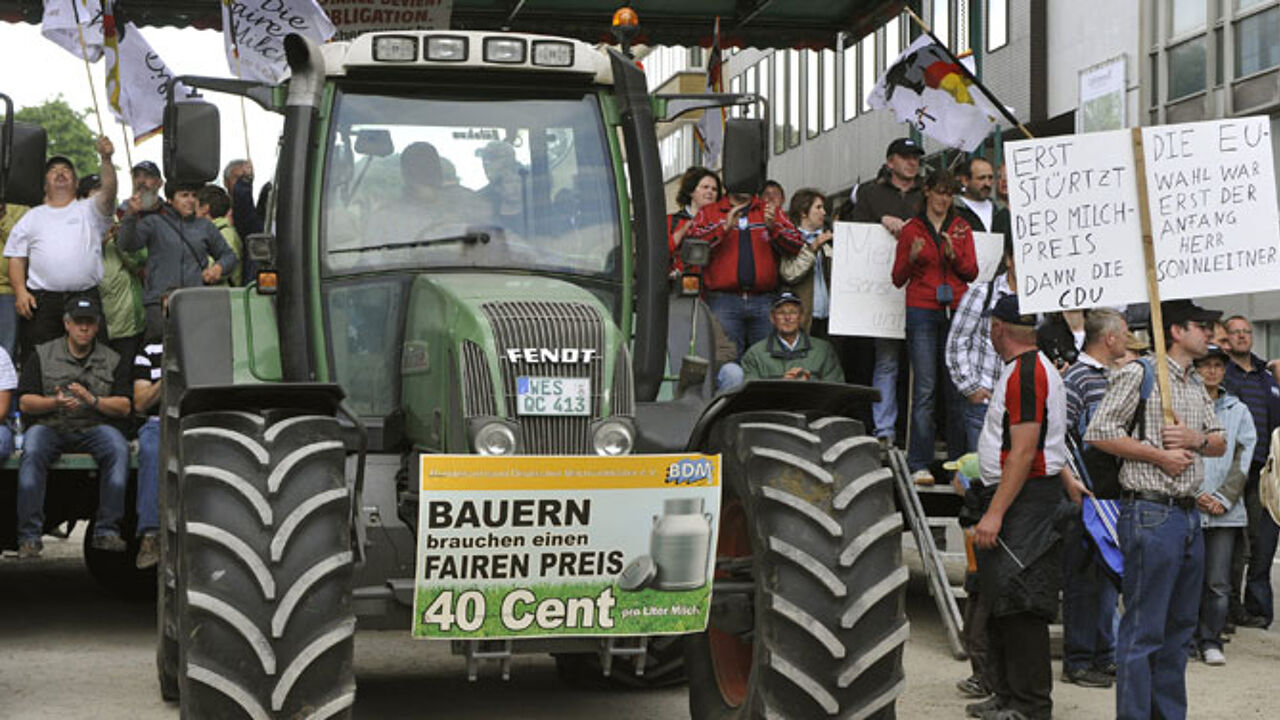 Amongst the protesters are farmers from Germany, France, Luxembourg, the Netherlands and Poland. They are demanding a 5 percent cut in milk production quotas for the 2009/2010 financial year, which they think would boost prices.
The farmers and tractors met up in the Jubel or Cinquantenaire Park in Brussels yesterday and camped there last night.

Last night the angry farmers clashed with police. Apart from blocking key intersections in and around Brussels, they tried to remove the cement blocks set up to keep the protesters well away from the EU summit venue. They set bales of hay on fire and jeered at the police. The police were ready with a water cannon, but in the end did not need to use it.

Especially the German dairy farmers form a hard core of protesters. They set up their tents in the Cinquantenaire Park and intend to go to Luxembourg for a meeting of the EU farm ministers on Monday when the milk market will be discussed again.
Is there an end to state intervention in farm prices in sight?
The European Commission wants to end state intervention, saying farm prices should be determined by the market. EU farm organisations say that lifting the quota will cause milk prices to fall even more than they have already in recent months.

The European Commission, which administers and regulates farm policy for the EU's 27 member countries, has dismissed the idea that the milk quota system, due to expire in 2015, is to blame for weak prices. Commission experts say EU milk production is expected to be between 4 and 5 percent below maximum quotas this year.