More than 1,200 people re-enact the Battle of Waterloo
Artillery infantry and cavalry were all in attendance on Sunday morning for a re-enactment of the Battle of Waterloo. The historic battle that saw the allied forces led by Wellington beat Neopléon's French army was fought 114 years ago last Thursday.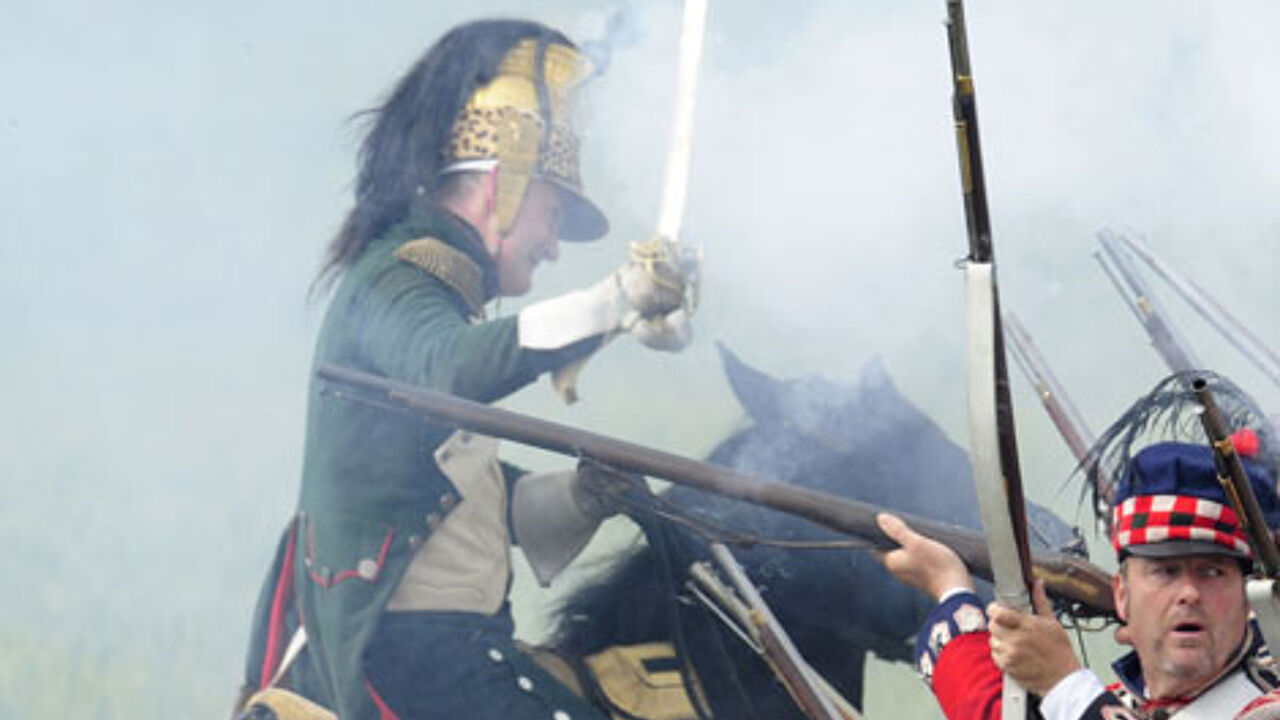 More than 1,200 people took part in the re-enactment with many thousands more watching from the sidelines.

The weather remained dry so nothing could put a dampener on the spirits of those that had travelled the historic battlefield site about 20km south of Brussels.
On Saturday, visitors were able visit a reconstruction of the camps that formed the French headquarters at Genappe and allied HQ at Hougoumont Farm in Braine l'Alleud (both Walloon Brabant).

Those taking part in the enactment come from many different countries across Europe.

They include Poles, Italians, Czechs, British, Dutch, and French and Russian nation.

Of course a large number of Belgians are also involved.