More than 800 Iranians demonstrate in Brussels
Over 800 protesters gathered outside the Iranian Embassy in Brussels on Saturday to demonstrate against the result of the presidential elections in Iran. There was also much anger at the strong-arm tactics employed by the Iranian authorities against opposition protesters.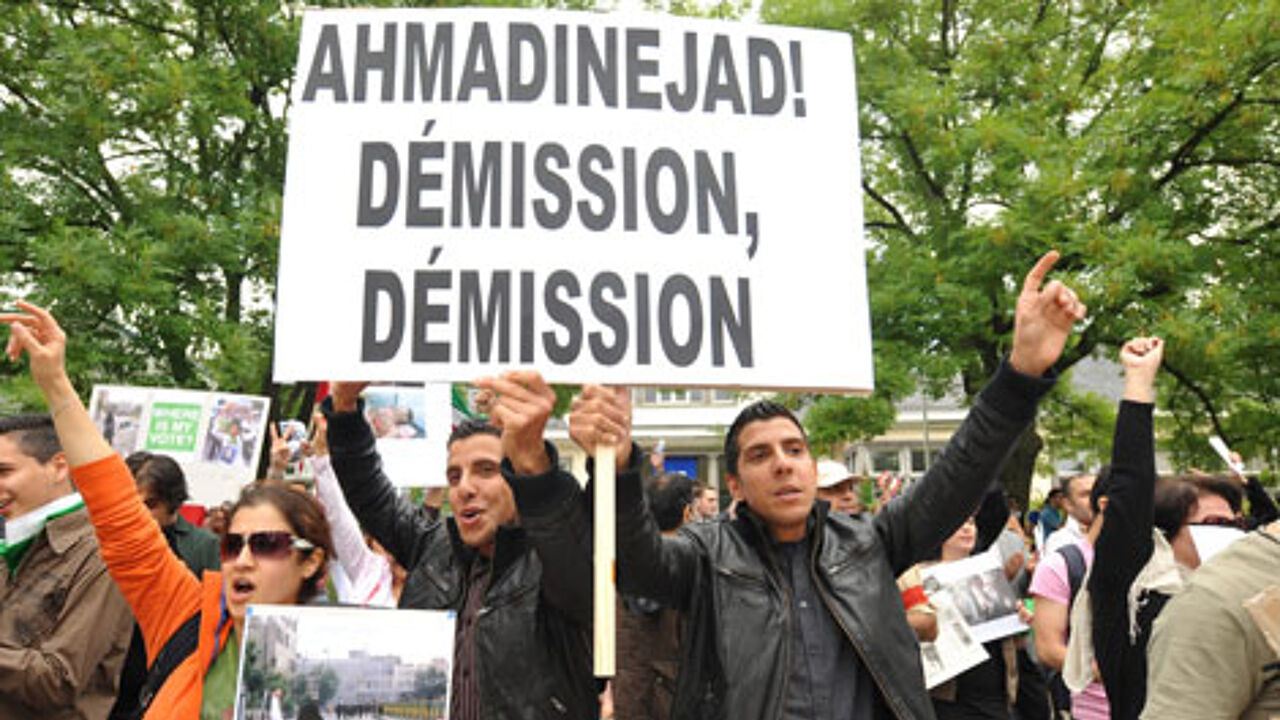 The demonstrators carried banners with slogans such as "Where is my vote?" and "Ahmadi Bye Bye".

The Brussels protesters' aim was to express their solidarity with opposition demonstrators on the streets of Iran.

They called on the Belgian and European authorities to refuse to accept the result of the Iranian presidential elections.
A number of mainly Francophone politicians were at the demonstration.

The joint-chairwoman of the Francophone greens Isabelle Durant (photo) said that "It's no more than logical that the federal and European authorities refuse to accept the election result."

The Flemish green politician Adelheid Byttebier was also at the demonstration.