Flemish MPs take their oath
In the Flemish parliament 122 of the 124 MPs that were elected on 7 June were sworn in on Tuesday, presided over by interim chairman Johan Sauwens and the youngest MPs - Jean Jacques De Gucht (liberal Open VLD party) and Hermes Sanctorum of the green party (Groen!). 2 MPs were absent but will take their oath during the first parliamentary session.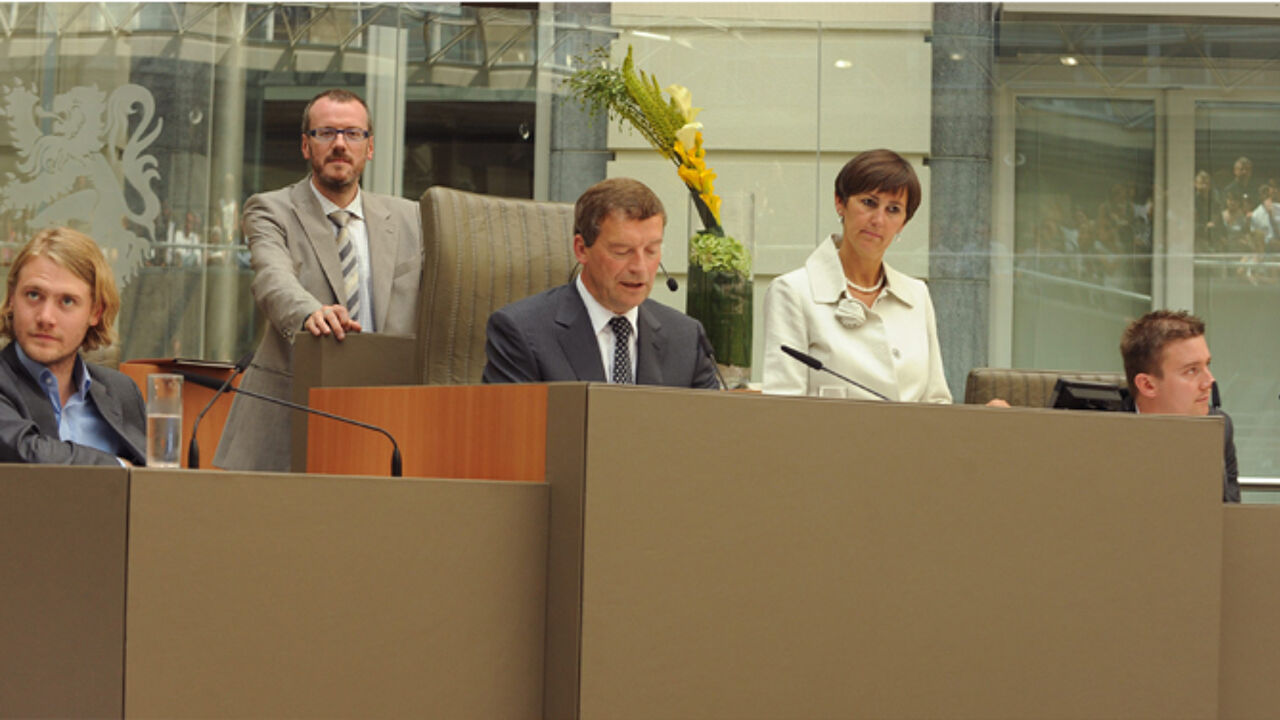 The swearing proceeded perfectly.  Only 122 newly elected MPs took their oath.  2 MPs: Yves Leterme and Brigitte Grouwels (both of the Christian democrat CD&V party) could not be present.  They will be sworn in during the first plenary session. 

37 percent of the new Flemish MPs are newcomers to parliament. 41 percent of the MPs are women- more than ever before.

A definitive parliamentary chairman has not yet been chosen. The person that is chosen will take part in the negotiations for a new Flemish government. At the moment negotiations are underway between the Flemish Christian democrats (CD&V) the Flemish conservative nationalist N-VA and the Flemish socialist party (SP.A).



Flemish Parliament brings tribute to Karel Van Miert
Before the swearing in, interim chairman Johan Sauwens commemorated Minister of State Karel Van Miert who died last week of cardiac arrest at the age of 67.