Supermarkets prepared to pay more for milk
The distribution sector is prepared to pay the farmers more for their milk. Dairy farmers and the distribution sector have reached a preliminary accord to raise the price of milk, but the details still need to be negotiated.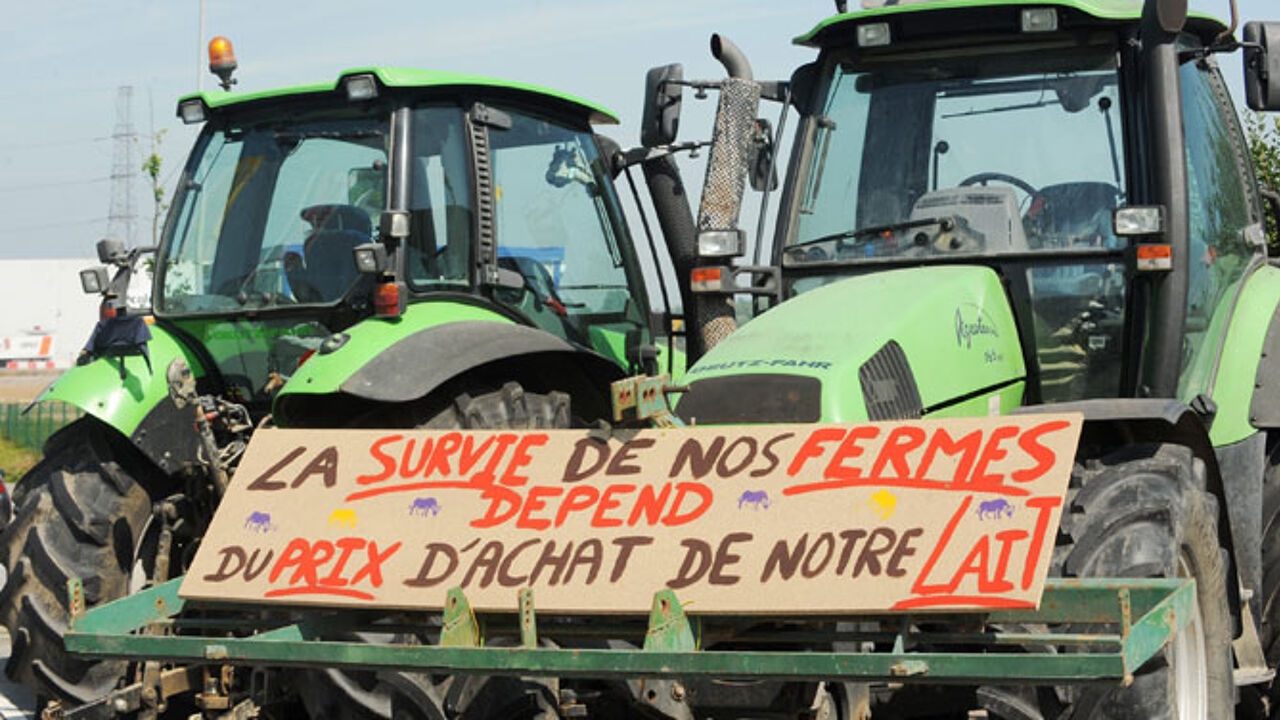 The meeting between the parties involved took place at the cabinet of Farm Minister Sabine Laruelle (Francophone liberal). At the negotiating table were the dairy farmers and farmers' organisation, Flemish Farm Minister Kris Peeters (Flemish Christian democrat) and his Walloon colleague Benoit Lutgen (Francophone Christian democrat).
The dairy farmers have been complaining about the low price their milk fetches for quite some time. Earlier this month there were major demonstrations in Brussels (during an EU Summit) and Luxembourg (during the meeting of EU farm ministers). In Belgium the dairy farmers set up blockades Monday night at distribution centres.

A preliminary accord has been reached between the dairy farmers and distribution sector. The details will be worked out in the coming days.
Blockades are still in place
Blockades are still blocking several distribution centres of the major supermarkets. Sunday at 10 pm the first blockades were erected by mostly Walloon farmers at distribution centres of the supermarket chain Colruyt. The action spread on Monday to other distribution centres, also centres that supply Delhaize and Aldi as well.

Several distribution centres are blocked or partially blocked. From the Colruyt distribution centre in Ghislenghien, for example, one lorry is being allowed to go through the blockade every 15 minutes.

A demonstration by the Flemish Farmers Syndicate (Boerensyndicaat) at Aldi in Erpe-Mere (East Flanders) is now finished. The German discount chain reached agreements with the farmers and the blockade was lifted.

"The first agreement is that Aldi is prepared to sell more Belgian milk in their stores," says Guy Depraetere of the General Boerensyndicaat.

At the moment the Belgian farmers get 18 eurocents/litre of milk. This is one of the lowest prices for milk in Europe.