More Belgians using Tax-on-web
An increasing number of Belgians are filing their tax declarations electronically. Around 1.7 million of us used the Finance Ministry's Tax-on-web website to file our tax declarations this year. This is double the figure for 2008.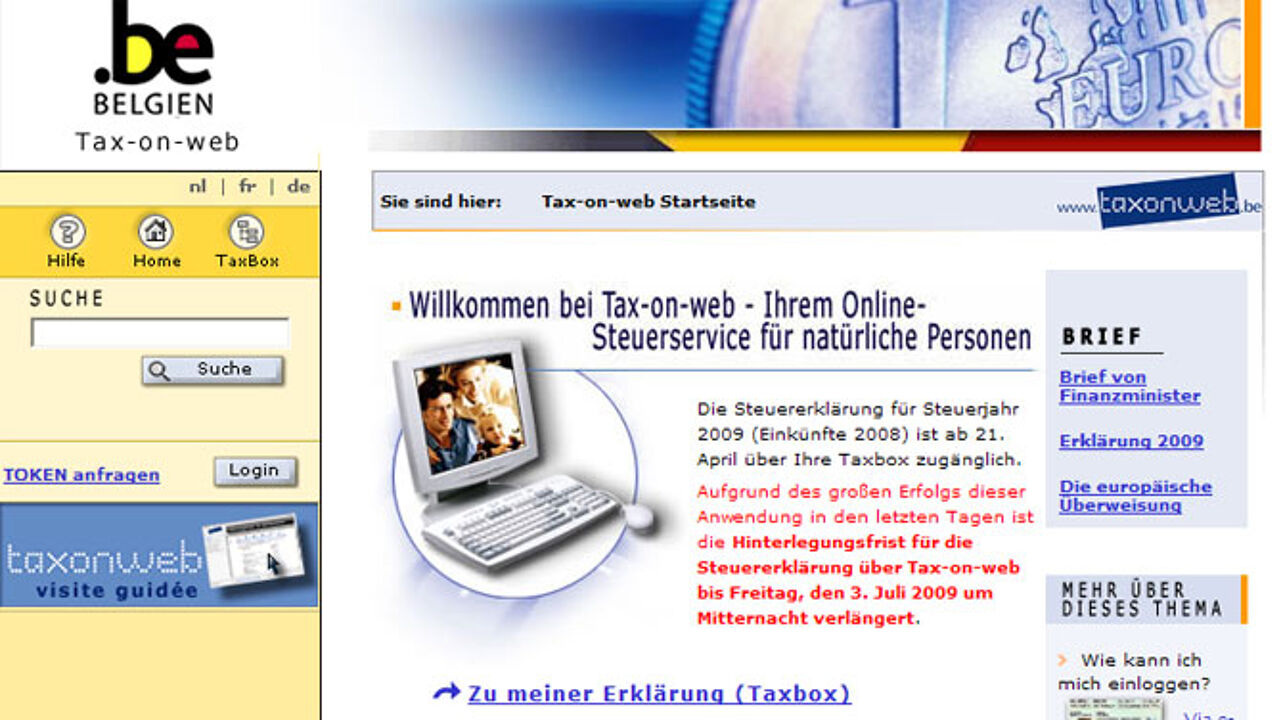 Tax-on-web enables anyone with internet access to file their tax declaration from the comfort of their own home or office.

Anyone with an identity card equipped with an electronic chip can access a whole host of so-called "e-services" provided by the federal, regional and local authorities by using a card reader connected to their computer.

Those without a card reader or with an old-style Belgian identity card can ask to be sent a list of 24 passwords or tokens to enable them to access the e-services.
Extra time for electronic returns
Earlier this week the Federal Government announced that it was extending the deadline for tax returns filed by tax-on-web by an extra few days.

Traditionally, Belgians must have their tax returns in by 30 June.
However, the popularity of Tax-on-web means that the site suffered technical problems in the days before 30 June.

Not all the 1.7 million tax returns sent via Tax-on-web were filed by tax-payers themselves.

Anyone requiring help filling in their tax form was able to get assistance from tax office staff at their local tax office or town hall.

All of the returns filed on behalf of private citizens by civil servants were made via Tax- on-web and this served to considerably increase the number of returns that were filed electronically.