Jackson fans hold memorial in Jubelpark
More than eight hundred fans of the late Michael Jackson gathered in the Jubelpark in Brussels on Saturday evening to pay homage to the "King of Pop". Many of those there to pay their respects to the singer were dressed all in white.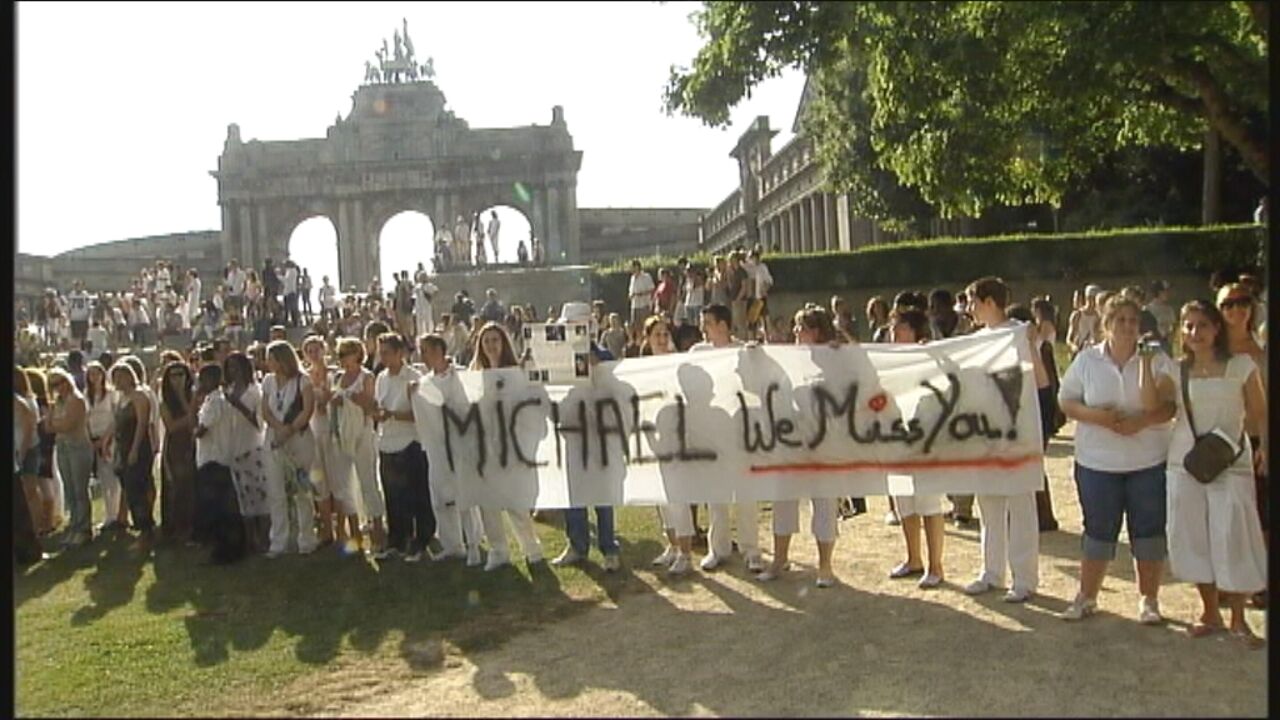 Hundreds of fans placed flowers next to a large photograph of Jackson who died in Los Angles on 25 June.

Meanwhile, a sound system played a selection of Jackson's many hits and imitators and fans copied dance steps made famous by their idol.
Human chain
The fans formed a human chain around the park's fountain and chanted Jackson's name.

Then it was time for the fans to have their photograph taken with the numerous look-alikes that were at the memorial meeting.

Earlier in the day, fans had performed Michael Jackson's famous moonwalk dance on the Louizaplein in up-town Brussels.