10 Belgians left in Tour de France
After the opening weekend, Belgium has only 10 riders left in the Tour de France. West Fleming Jurgen Van de Walle of the Quick Step team suffered a crash in the second stage and was unable to continue.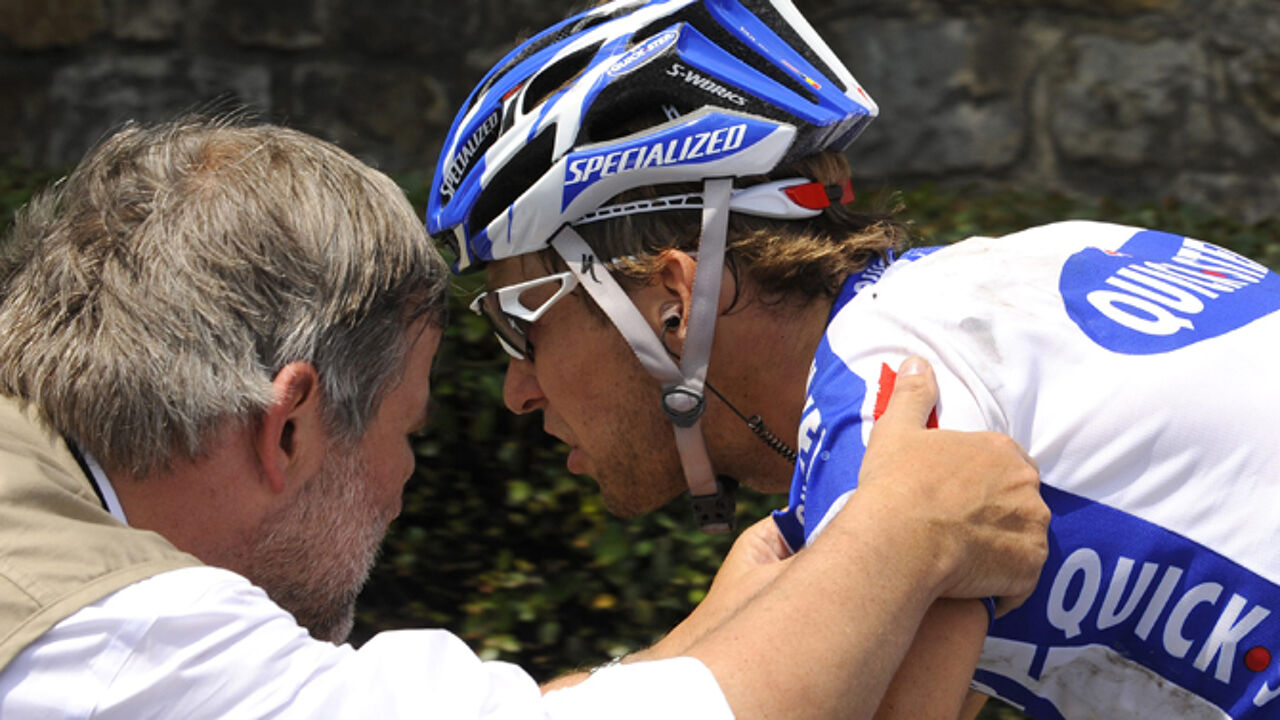 Jurgen Van de Walle was eating when his wheel touched a road reflector stud early in stage 2.

Van de Walle suffered pain in his shoulder and had breathing problems, but nevertheless continued and made it to the finish in Brignoles.

After the finish, Van de Walle was brought to hospital to have a proper check-up. It turned out that he had a broken collar bone and a punctured lung. He had to spend the night in hospital and could not take the start of the third stage. He is the first rider to drop out of the Tour this year.
"From heaven to hell"
32-year-old Jurgen Van de Walle was part of the Belgian Quick Step team in the Tour de France and was a team mate of Belgium's sprint ace Tom Boonen.

"It's a serious blow for Jurgen", says team director Rik Van Slijcke. "He was in excellent shape and had really been looking forward to competing here. Now he's going from heaven to hell."