Dutch let "thin air" on Costa Brava
A Dutch company has defrauded scores of Flemish and Dutch tourists. The company was involved in the letting of holiday homes in Spain, but when the holiday makers arrived the holiday home that they had been promised did not exist.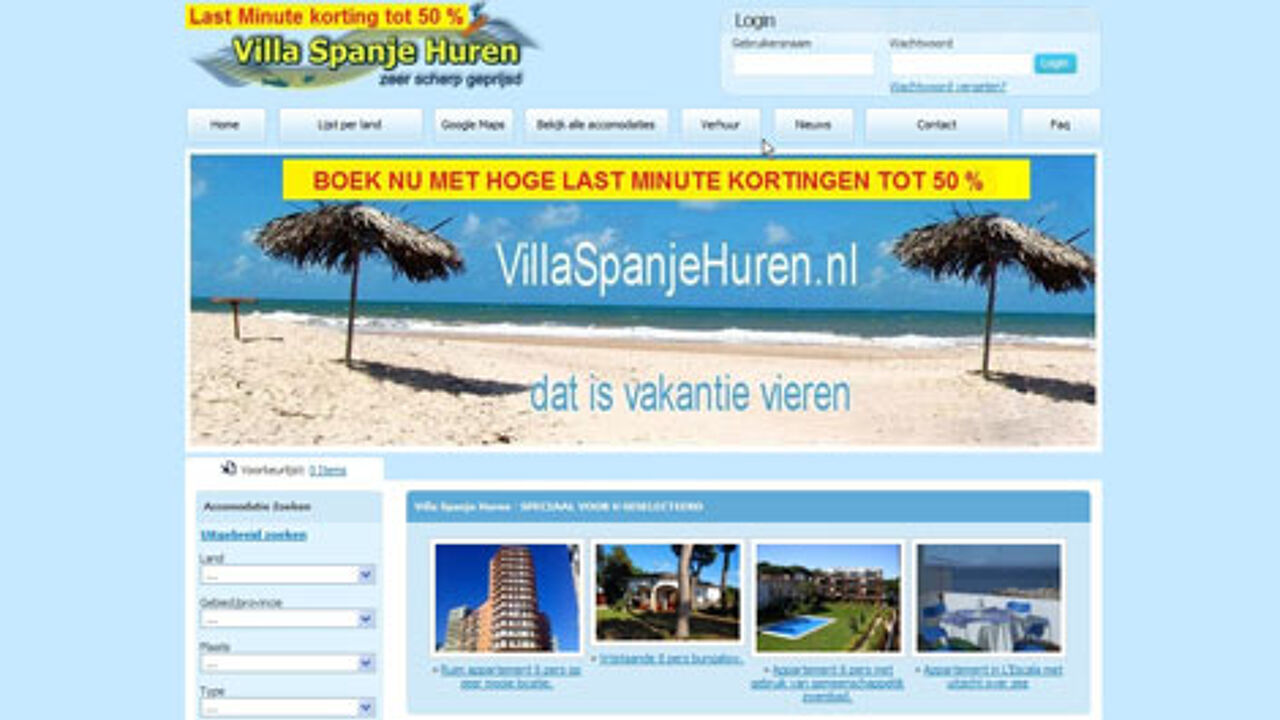 For a number of Belgians there has been a particularly disappointing start to the holiday. The holidaymakers travelled to Spain's Costa Brava in search of sun, but when they arrived the holiday home simply did not exist.
One victim told the VRT: "After a long trip we started looking for our holiday home. We found the street, but the number of the house we had let, did not exist.

The holidaymakers all booked their accommodation via a Dutch online website www.villaspanjehuren.nl.

The website looks very professional and is still online.

The company based in the Dutch town of Groningen has not yet responded to the fraud claims.
"Contact the police"
Hans De Coninck of the consumers' organisation Test Aankoop is worried that this kind of fraud will balloon in the future, especially because of the surge in last minute bookings.

"At present this type of fraud is very rare. In the case of fraud the victims only have one option: to file a complaint with the police and hope that the public prosecutor's office pursues the culprits."

The consumers' organisation underlines that concerned holidaymakers can always check whether a Belgian travel agency has been recognised.

If the booking occurs with a company north of the border, the best option is to check whether the travel agency is recognised by the Dutch travel industry federation, the ANVR.