Asylum agency staff demonstrate
Staff of the Federal Asylum Agency Fedasil protested outside the organisation's headquarters in Brussels on Wednesday. The staff are unhappy with the Belgian Government's lack of progress in drawing up a new asylum policy.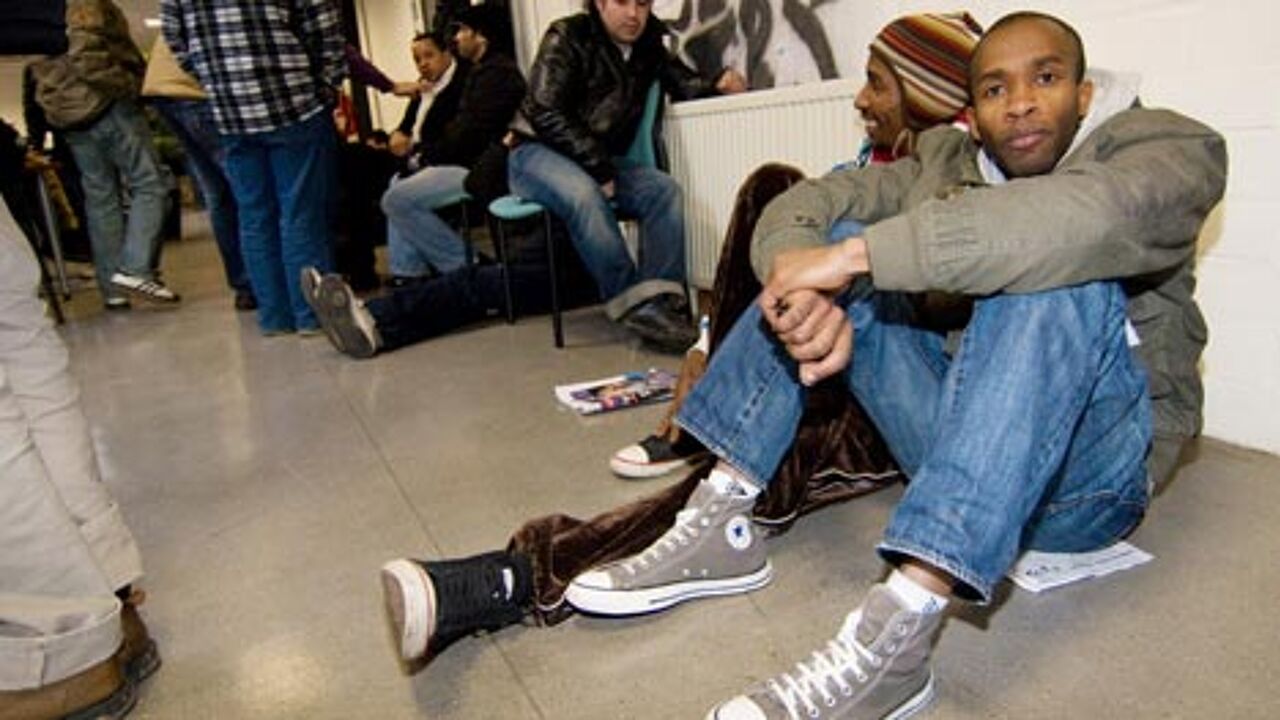 Fedasil is responsible for providing accommodation for asylum seekers.

Protester Geert Knockaert told the VRT: "We are demanding clarity from the government. We want to know what our asylum policy is. We support a regularisation for certain groups of people who have been here for a long time and who are not catered for by any of the removal programmes.
We also want policies in place to ensure that the people whose application for asylum has been turned down are returned to their country of origin.

At the moment we see people who keep on filing new applications and the number of asylum seekers being processed does not fall."

Fedasil is pressing for 2,000 extra places to accommodate asylum seekers.

At present 700 asylum seekers are staying in hotels. Hundreds of others are in emergency accommodation.

Fedasil staff are also taking their protest to the ministers concerned as well as government party headquarters.

The Belgian Government has been struggling to draw up a new asylum policy, but with five different coalition partners this has not proved to be easy.

The challenge is to establish criteria that will allow some of the people who have been living here and are integrated into mainstream society to be regularised.