Concerts and other events... it's 11 July!
Today, Flanders celebrates its national holiday. A number of events are taking place across Flanders, including big concerts in Brussels and Kortrijk and outdoor events in the streets.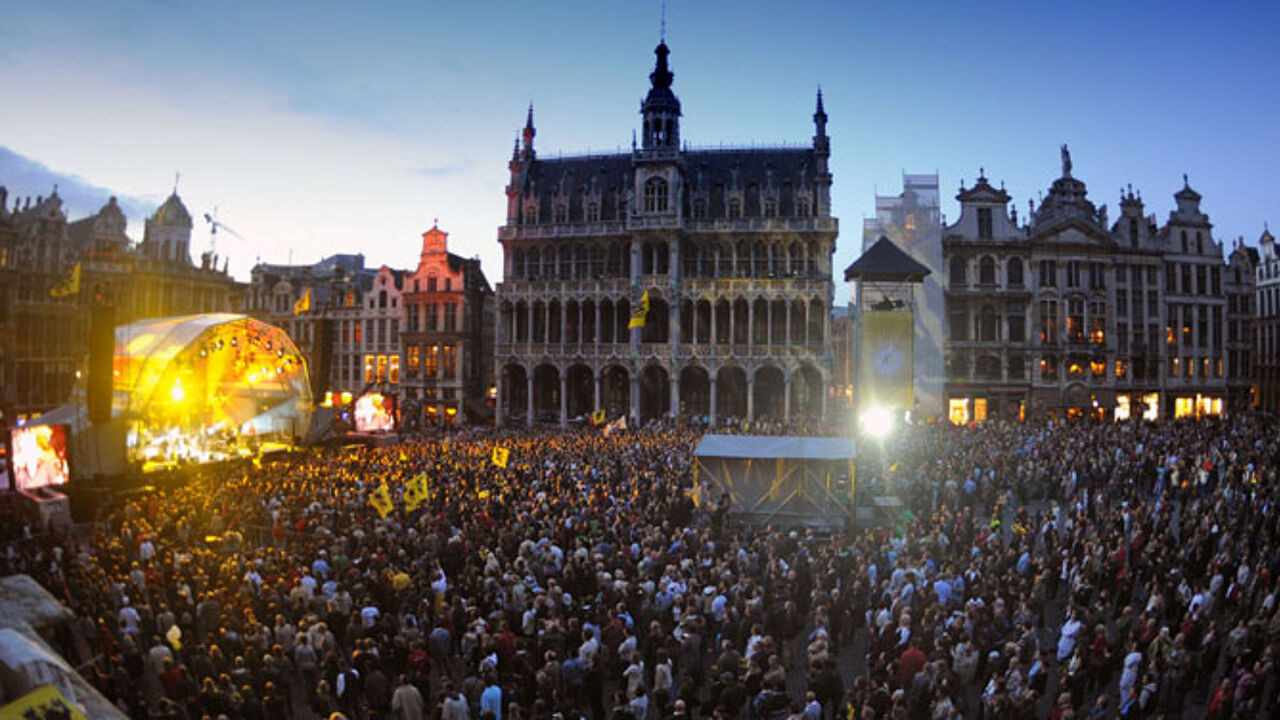 Flanders commemorates the Battle of the Golden Spurs of 11 July 1302. At the site of the Groeningekouter (near Kortrijk, in the south of West Flanders), an untrained Flemish infantry group mainly consisting of members of the craft guilds defeated a professional force of French and patrician Flemish cavalry. The victory put an end to the growing French influence over the area.
Across Flanders, a number of festivities are taking place, mainly concerts. The biggest concerts take place in Brussels and in Kortrijk (West Flanders).

Brussels hosts an event called "Gulden Ontsporing" (a reference to the Battle of the Golden Spurs) with concerts on different locations in the capital. The day will be concluded with a concert on the Central Market, followed by a big party (photo above: last year's concert).

Kortrijk hosts an event called "Vlaanderen feest" (Flanders celebrates).

Flemish radio stations take the opportunity to air programmes focusing on Flemish music.

The leader of the Flemish nationalists of N-VA, Bart Dewever, chose 11 July to get married. He claims he picked 11 July "to remember my wedding date more easily later."