Plastic bags left on the shelves
The use of plastic bags by shoppers in Belgium's supermarkets and shops has fallen dramatically since a new environment tax was introduced two years ago. More and more of us are opting for re-usable shopping bags or shopping trolleys when we go and do our weekly shop.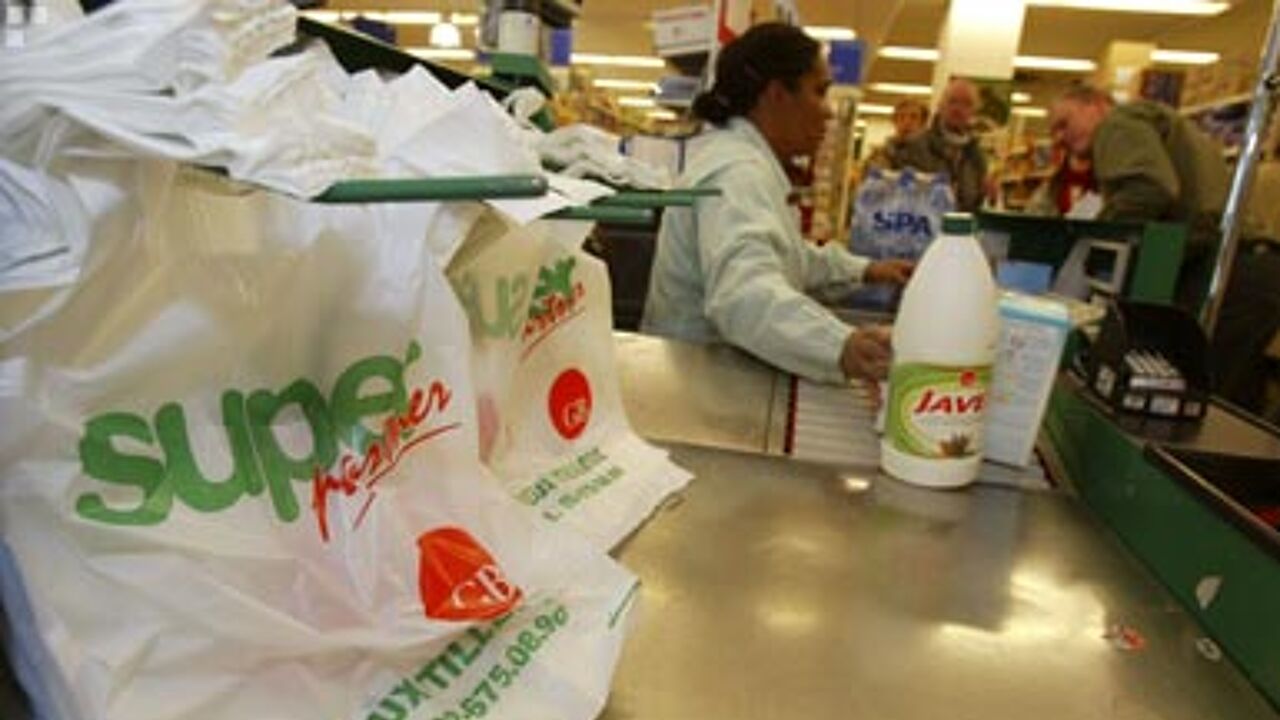 The environment tax has become something of a victim of its own success.

Such has been the fall in the amount of non-recyclable packaging being used that revenue from the tax was just 400,000 euros in 2007.

This rose to 1.2 million euros last year.
However, this year the tax is expected to be good for just a couple of hundred thousand euros.

The Finance Minister Didier Reynders (Francophone liberal) says that the lower than expected revenue proves that the tax has succeeded in its aim of reducing the use of non-recyclable packaging.

The use of disposable plastic bags has fallen by 80%.

Most supermarkets now sell re-usable shopping bags.

However, the Flemish Christian democrat MP Senator Sabine de Bethune believes that the current legislation doesn't go far enough.

She has called for a complete ban on plastic bags.