Anderlecht off to a flying start
Five matches in the first day of play in the Belgian First Division were played on Saturday evening. Sporting Anderlecht will be well satisfied with their 2-0 win away at KV Kortrijk. Meanwhile, KV Mechelen enjoyed a convincing 4-1 home win against Westerlo and Excelsior Mouscron took all three points from their match away at Racing Genk. Roeselare v Germinal Beerschot and Sporting Lokeren v Zulte Waregem both ended in one-all draws.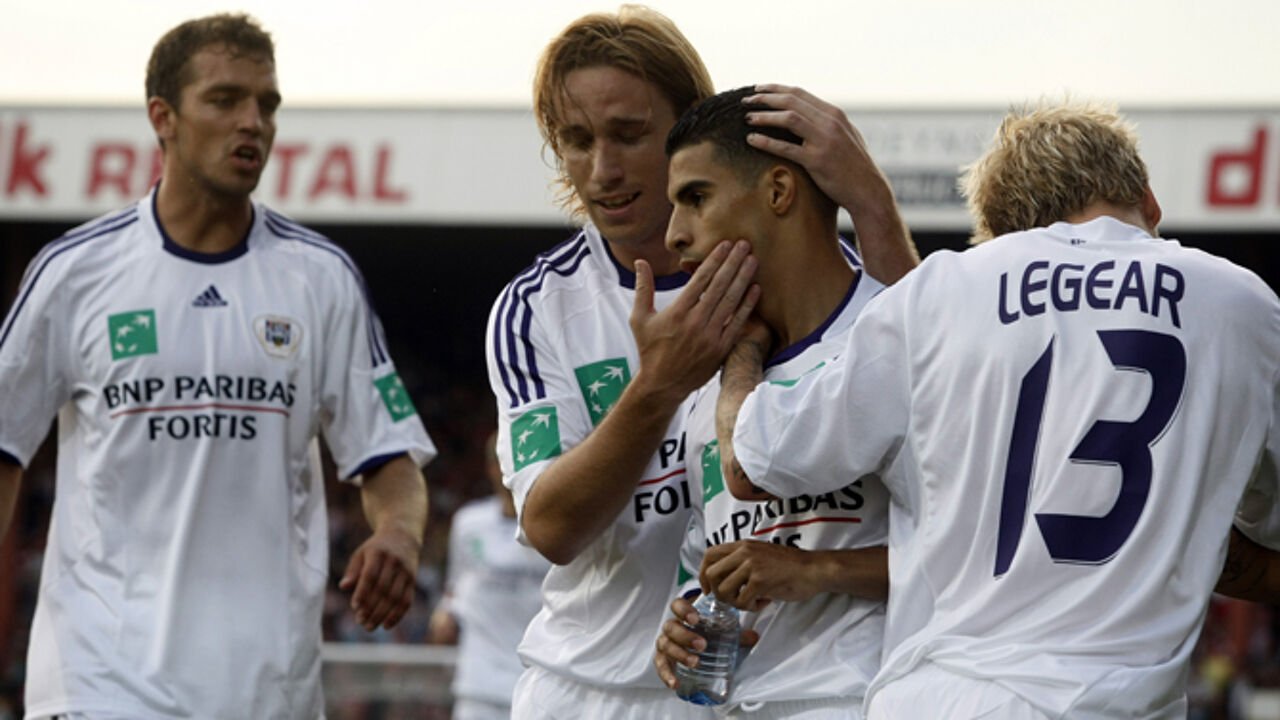 KV Kortrijk v Sporting Anderlecht
Anderlecht started strongly. Boussoufa (photo) first hit the side-netting, before hitting the back of the net seven minutes in.
Once in the lead, Anderlecht slowed things down.

However, they always looked the better side.
A Legear strike hit the bar and De Sutter's effort was saved by the Kortrijk keeper Verbauwhede.

Kortrijk pushed forward just before half time, but were unable to create any real chances.

Wasilewski converted a Boussoufa free-kick to put Anderlecht two up on sixty-nine minutes.

The match ended 2-0 to the visitors.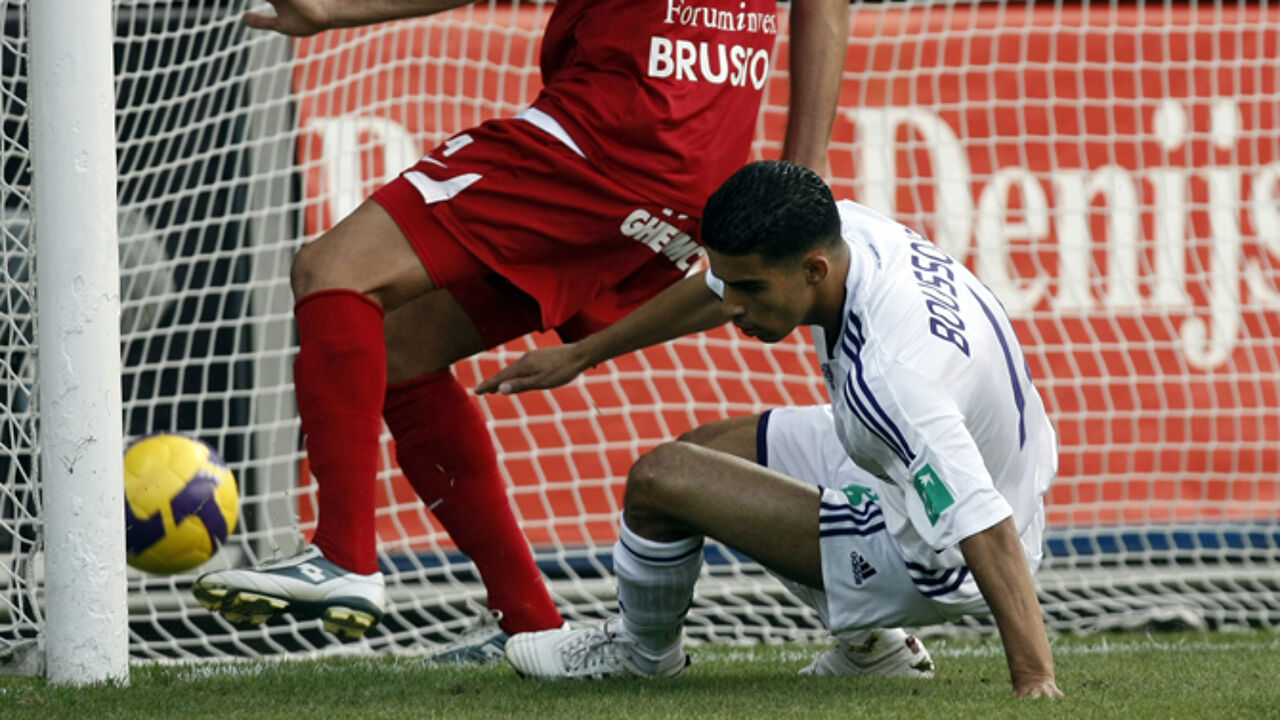 Party time in Mechelen
KV Mechelen started their game against Westerlo at a furious pace.

However, their first chance didn't until fifteen minutes in.

Nong slipped through the Westerlo off-side trap and chipped the ball over keeper De Winter to put Malinwa one-up.

Destrorme (photo) made it 2-0 to KV Mechelen on the half hour.

All that Westerlo could muster in the way of chances during the first half were a couple of free-kicks by Zelenka.
It was more of the same in the second half with the home side dominant.

KV Mechelen were awarded a penalty on 65 minutes after Westerlo's Corstjens handled the ball inside the area.

Julien Gorius did the honours and put Malinwa three-up.

Destorme scored his second and KV Mechelen's fourth goal of the night seven minutes later.

Westerlo substitute Tomou scored a consolation goal for the visitors six minutes from time to make the final score 4-1 to KV Mechelen.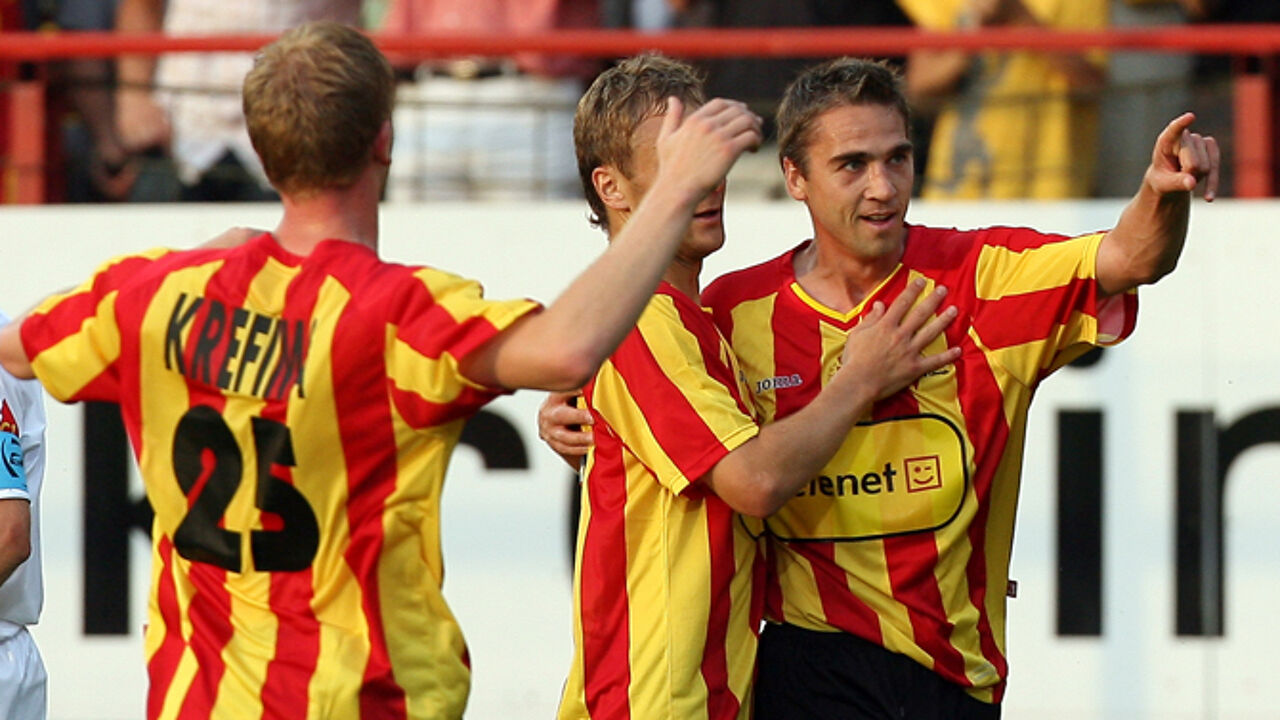 Genk beaten at home by Mouscron
Racing Genk went behind after just three minutes when Jaycee Okwunwanne (photo) opened the scoring for Mouscron.

The first half provided some entertaining football with Genk's Camus proving to be the man of the half.

The second half was less enjoyable.
Barda had a goal wrongly-disallowed and became one of seven players to be given a yellow card by referee Peter Vervecken.

To add insult to injury, Jaycee scored his and Mouscron's second goal of the evening on seventy five minutes.

Genk should have been given a penalty after a foul by the Mouscron keeper Salcedo.

Joao Carlos' ninetieth minute goal for Genk was simply too little, too late and the match ended 2-1 to Mouscron.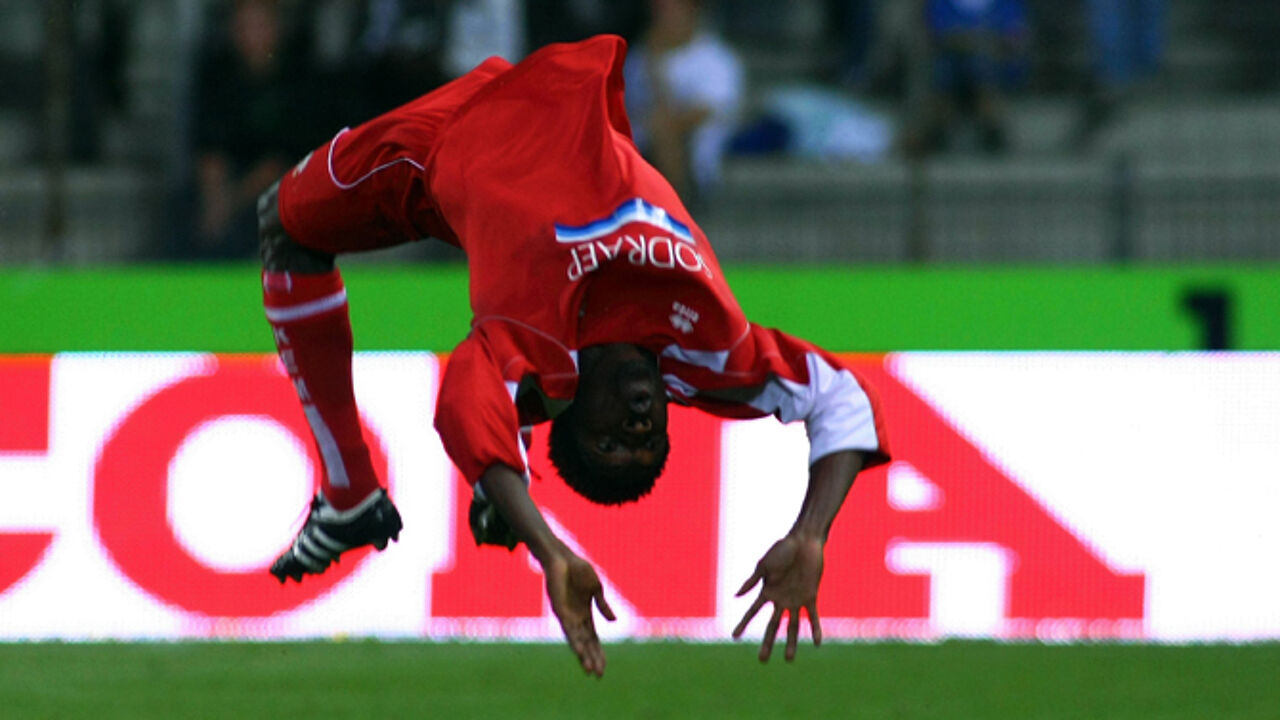 One all draws
An eighth minute goal by Smaijc was not enough to ensure victory for Sporting Lokeren in their match at home against Zulte Waregem.

Stijn Meert scored for the visitors eight minutes from time to make the final score 1-1.

The match between Roeselare and Germinal Beerschot also ended one-all.

Dissa scored for Roeselare on eighty-one minutes with Cruz scoring a last minute equaliser for Germinal Beerschot