Belgian 4X400m men's team in finals
At the World Athletics Championships in Berlin the Belgian men's 4X400 meter relay team has placed for today's finals. Antoine Gillet, Cédric Van Branteghem, Nils Duerinck and Kevin Borlée won their semi-finals heat in 3'02"13. This was the fifth best time of all eight finalists. The finals will be run on Sunday evening at 18.15.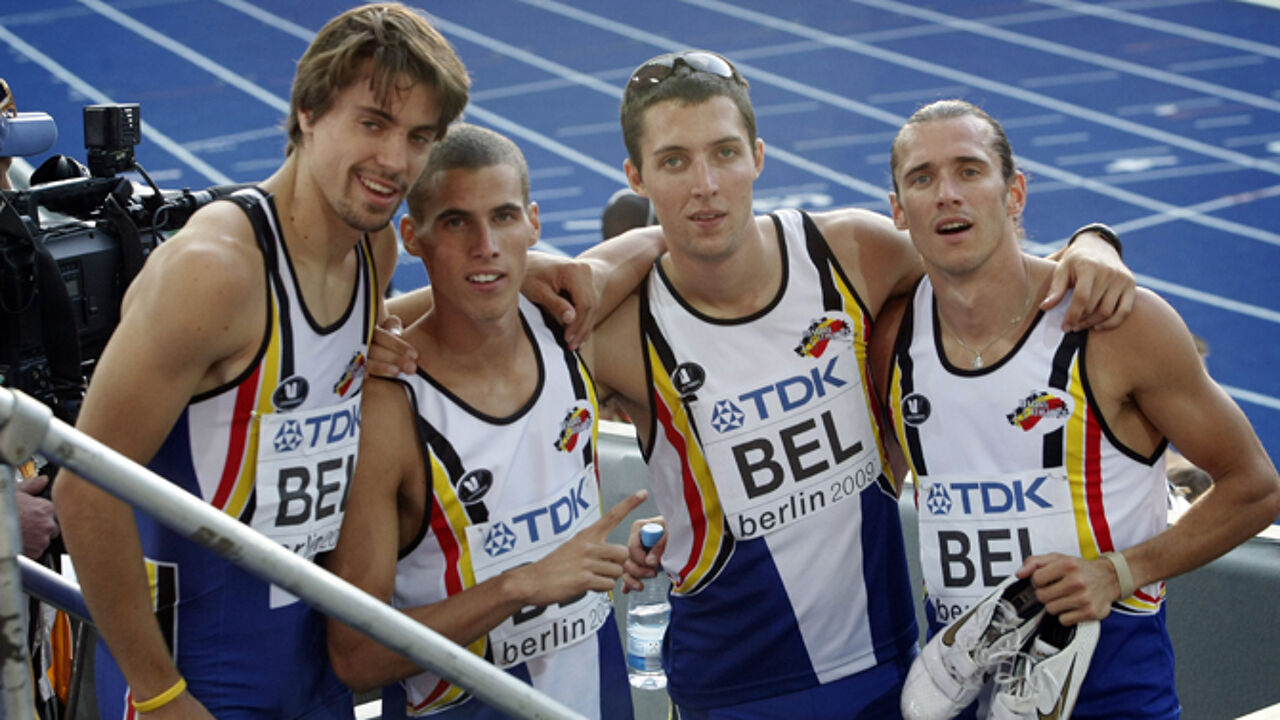 With the second worst time in the qualifiers Belgium surprisingly won their heat ahead of the Bahamas (who were later disqualified) and the Dominican Republic.
Antoine Gillet did the first leg of the relay, passing the baton to Cédric Van Branteghem in fourth place. Van Branteghem had gained a place when he passed off to Nils Duerinck. Duerinck maintained the third and passed the baton on to Kevin Borlée to run with it.

And run with it is exactly what Kevin Borlée did, passing the Bahamas and the Dominican Republic.

Even without Kevin Borlée's twin brother (who is out with an injury) the Belgian men's 4X400 meter relay team has made it into the finals.

"Cédric gave me a perfect pass," says Nils Duerinck. "And if you depart as third instead of eighth it's easier to push on. And Kevin polished it off very nicely."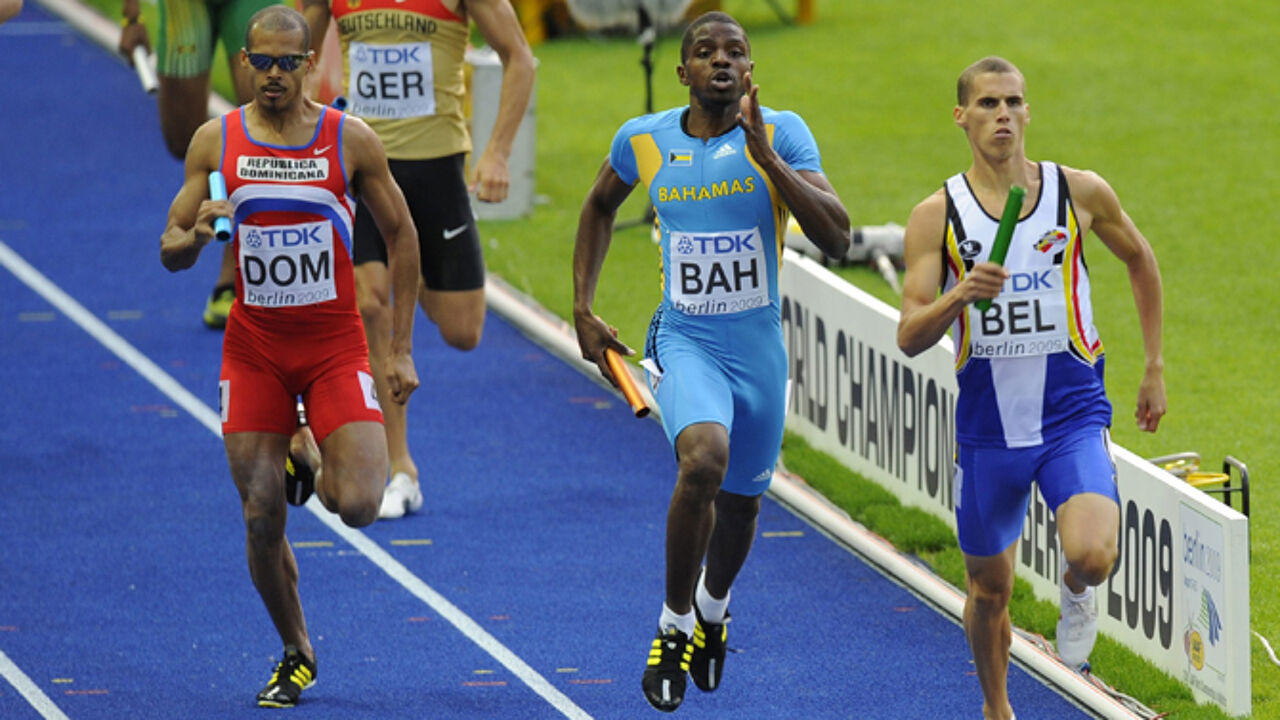 The Belgian women's relay team misses Kim Gevaert
The Belgian women's 4X100 meter relay team was not able to place for the finals. The team composition is new following the retirement of Kim Gevaert last year.  The 4 women ended last in their heat. The finals were won by the team from Jamaica.
Pole vaulting final: Kevin Rans took a 12th place
In pole vaulting Belgium's Kevin Rans (photo) took a 12th place in the finals. Steve Hooker of Australia only needed one jump to clear 5'90 and win gold. Kevin Rans cleared 5'50 in a second attempt but failed to clear the 5'65.

Four years ago, in the World Championships in Helsinki, Rans came in 10th in the finals. Two years ago in Osaka and at the Olympic Games in Peking Rans did not make the final round.

"I am having some trouble with my hamstring and I have a blister on my hand," says Rans. "But I did what I could. The most important thing is that I have placed to participate next year"

"Steve Hooker? It's amazing what he did. He has balls as large as the Atomium!"