New bridge over the Leie in Kortrijk
In the Centre of Kortrijk, West Flanders, a new bridge is being placed over the Leie (Dutch) or Lys (French) river. The work, taking place the entire Sunday, is drawing a crowd of spectators. The bridge was transported by water from Ghent to Kortrijk last week.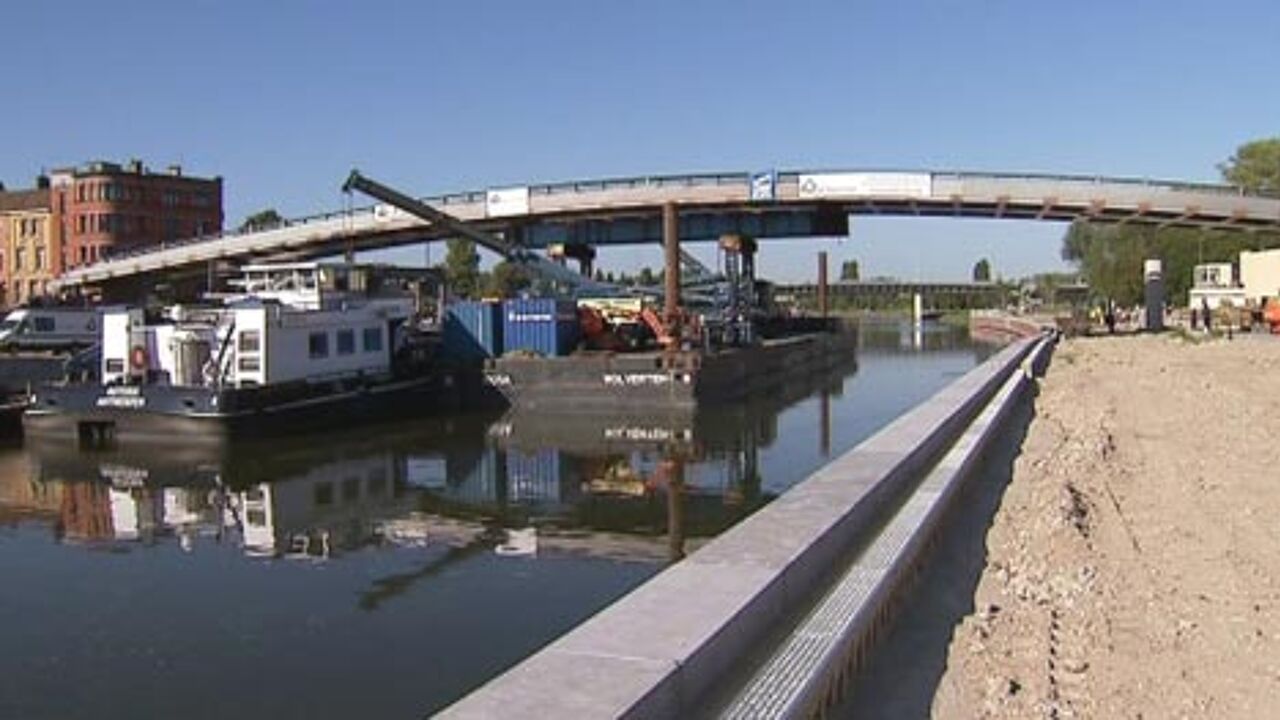 The bridge is 90 meters long and weighs 400 tons. It was transported by pontoon from Ghent to Kortrijk because it was too heavy to be transported by road.

The bridge is being installed over the Leie today. It is the fifth of seven bridges in Kortrijk that are being renovated. The bridges are being revamped because the river is being made wider to enable larger ships to sail through. This is expected to cut down considerably on transport by road.
The Leie (Dutch) or Lys (French) is a river in Belgium and France. It is a tributary of the Scheldt River. Its source is in Pas-de-Calais, France and it flows into the river Scheldt in Ghent. Its total length is 202 kilometres.