Genk win 3, Brugge give points away
Genk won their first match of the season beating Westerlo 0-1. Genk now have 5 points after 4 days of play. Westerlo trail behind with only 1 point this season, in last place with Lokeren. Club Brugge did not get further than a 2-2 draw against Kortrijk. Brugge have 7 points, Kortrijk have 3.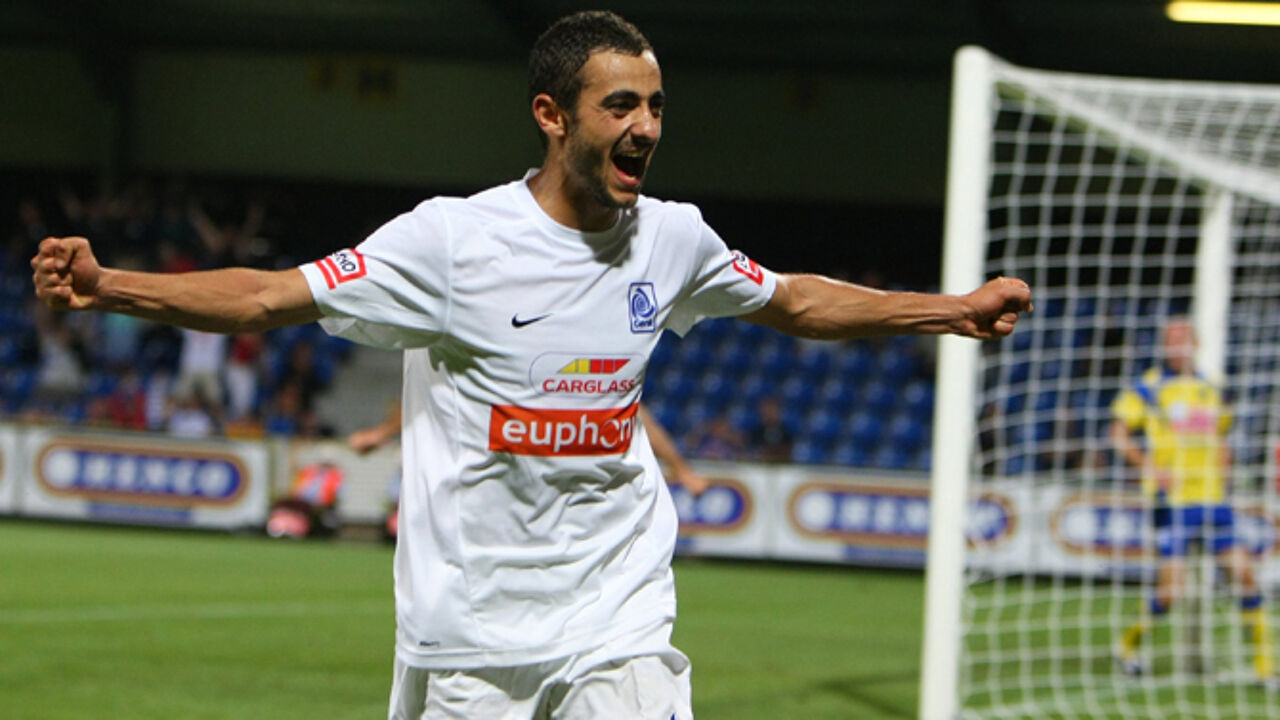 Westerlo vs Racing Genk 0-1
The home team gave their fans a poor performance. Genk were unable to capitalise in the first half and the score at half-time was 0-0. 
The second half was not much more exciting. Genk tried to turn up the heat with Yv. De Winter kicking over the Pudil. A bit later Westerlo keeper was not as lucky. Fabien Camus escaped his guard and made for the Westerlo goal, scoring.

Camus made the only goal of the match in the 69th minute putting the visitors ahead 0-1.

Genk move into 7th place in the overall rankings with 5 points, 7 points away from leader Anderlecht.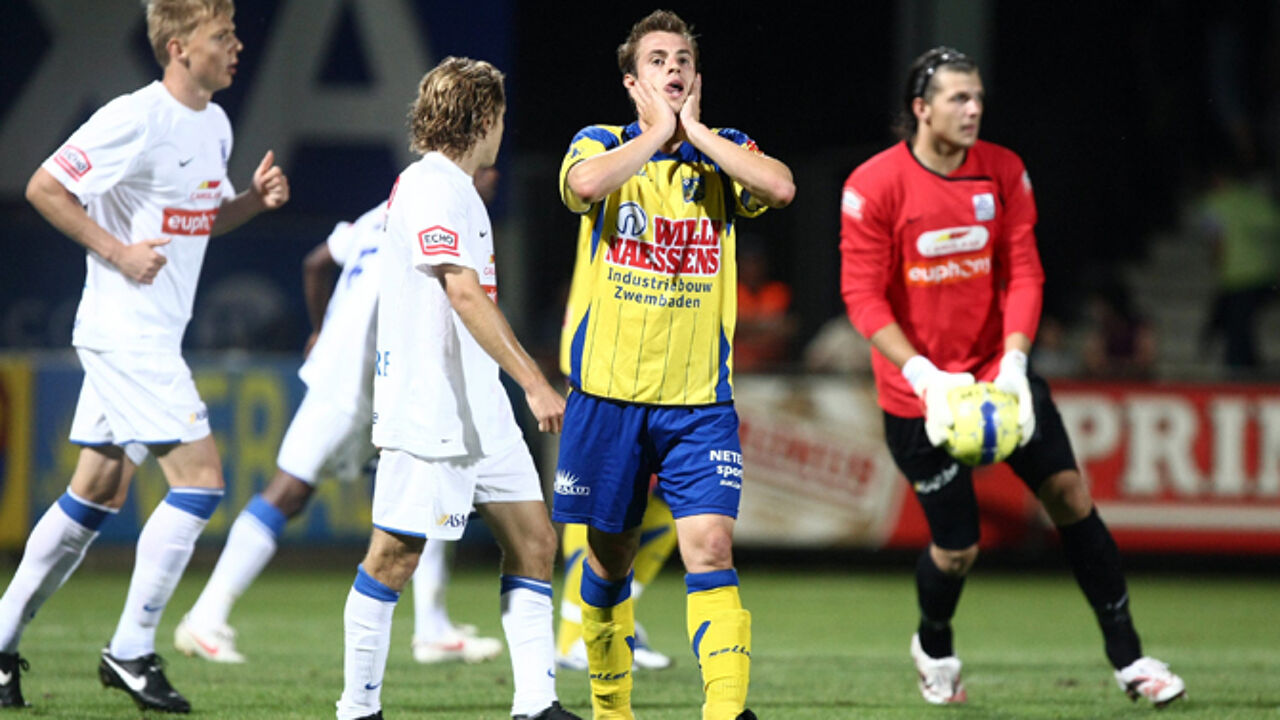 Club Brugge concede point to Kortrijk with 2-2 draw
For the first time since 1999 Kortrijk were able to nick a point from Club Brugge. After losing to Mechelen last week Club is in fifth place with 7 points, trailing the leaders by 7 points. Kortrijk came out with their third draw of the season and now have 3 points.
The home team had a full house and a number of opportunities to score right from the start. But Lesley Sonck, who was back in the starting line up, and Joseph Akpala were unable to get past Verbauwhede.

Kortrijk, on the other hand, successfully completed a couple of plays and took themselves to a 0-2 lead by the 40th minute of play. Ebrima Sawaneh (photo) was the man of the first half, scoring both goals for the visitors in the 21st and the 40th minutes.

Joseph Akpala brought the home team back into the match with a goal in the 41st minute and Club Brugge immediately pushed forward.

Chavez shot against the crossbar and a penalty from Odjidja Ofoe went neatly in, following hands by Belhocine. The score was now 2-2, in the 63rd minute. All was not lost for Club Brugge and the home team continued to turn up the heat. But it was not meant to be. The match ended in a 2-2 draw and Club Brugge had to split the points with Kortrijk.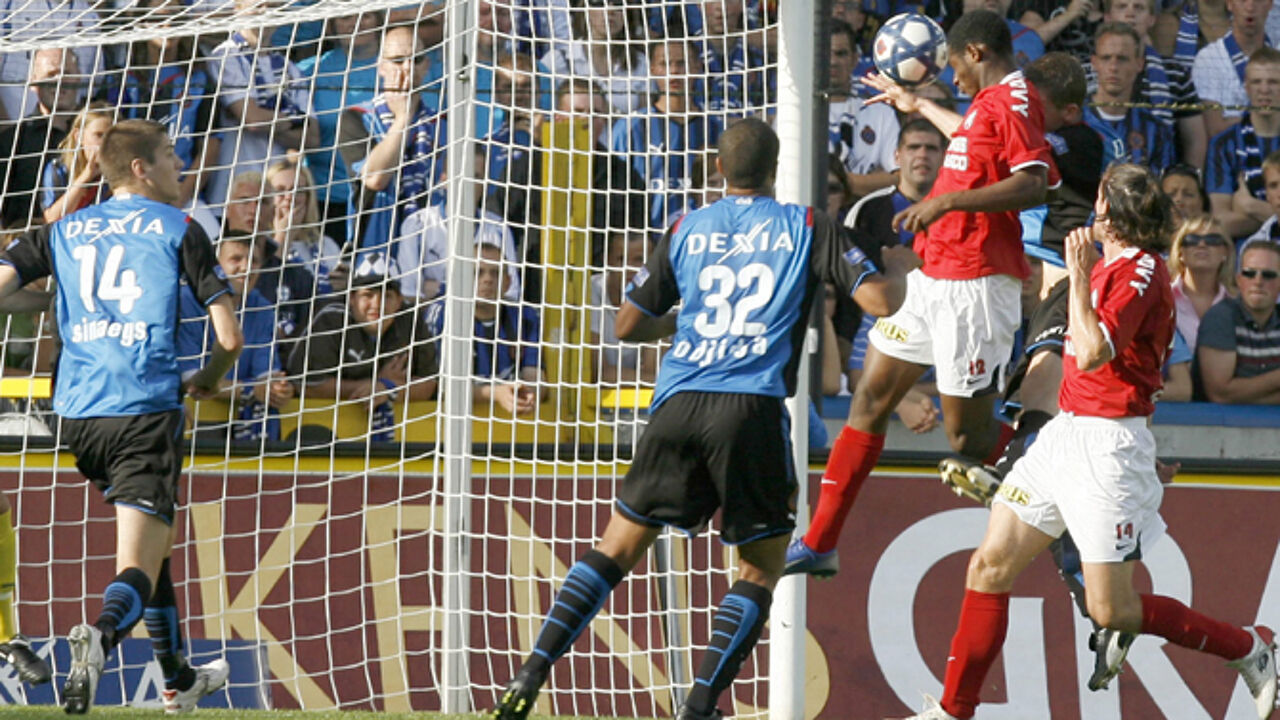 Rankings after 4 days of play
1.  Anderlecht 12 points
2.  AA Gent 10 points
3.  KV Mechelen 9 points
4.  Sint-Truiden 8 points
5.  Club Brugge 7 points
6.  Standard 6 points
7.  RC Genk 5 points
8.  Mouscron 5 points
9.  Charleroi 5 points
10. Cercle Brugge 4 points
11. Zulte Waregem 3 points
12. Kortrijk 3 points
13. Germinal Beerschot 2 points
14. Roeselare 2 points
15. Westerlo 1 point
16. Lokeren 1 point