Four injured during royal celebrations
Four people have been injured in an accident involving two horse-drawn coaches inside the grounds of the King's private residence Laken Castle. The accident happened during festivities to celebrate several royal wedding anniversaries, including the golden wedding of King Albert II and Queen Paola of the Belgians.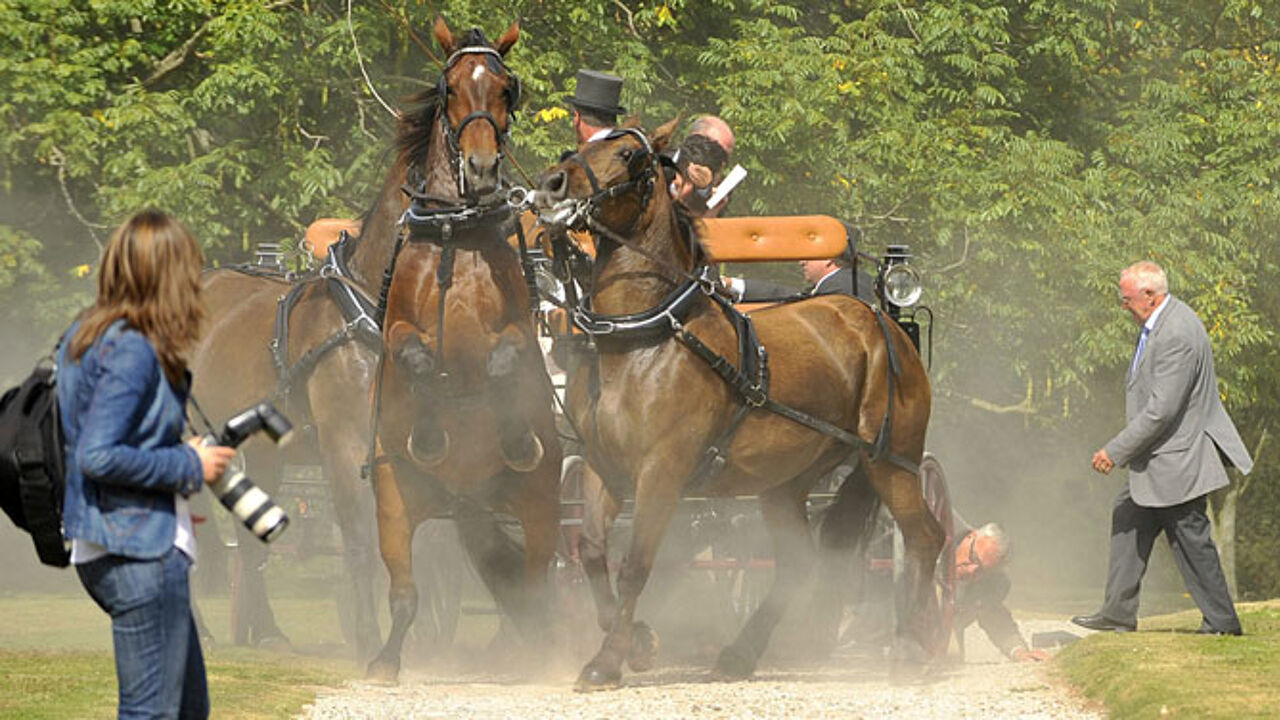 Two of those hurt sustained minor injuries, while two others were seriously injured.

None of those hurt are members of the Belgian royal family.

The royal family are holding a garden party to celebrate the King and Queen's golden wedding, Princess Astrid's silver wedding and the tenth anniversary of the marriage of Crown Prince Filip to his wife Princess Mathilde.

The accident happened after horses that were pulling one of the coaches started galloping out of control.

The coach then crashed into a second coach, catapulting its passengers to the ground.

An army ambulance took the injured to hospital.

The Palace has expressed its regret at the incident.

The garden party is carrying on as planned.