Onwards and upwards for Sint-Truiden
Newly-promoted Sint-Truiden have continued their excellent start to the season with a 2-0 win away at KV Mechelen. AA Gent's defeat at the hands of KV Kortrijk means that the Canaries move up to second place in the league, just a point behind Sporting Anderlecht. Elsewhere, Sporting Lokeren enjoyed their first win of the season away at Royal Excelsior Mouscron and Sporting Charleroi notched up a 3-1 win away at Roeselare.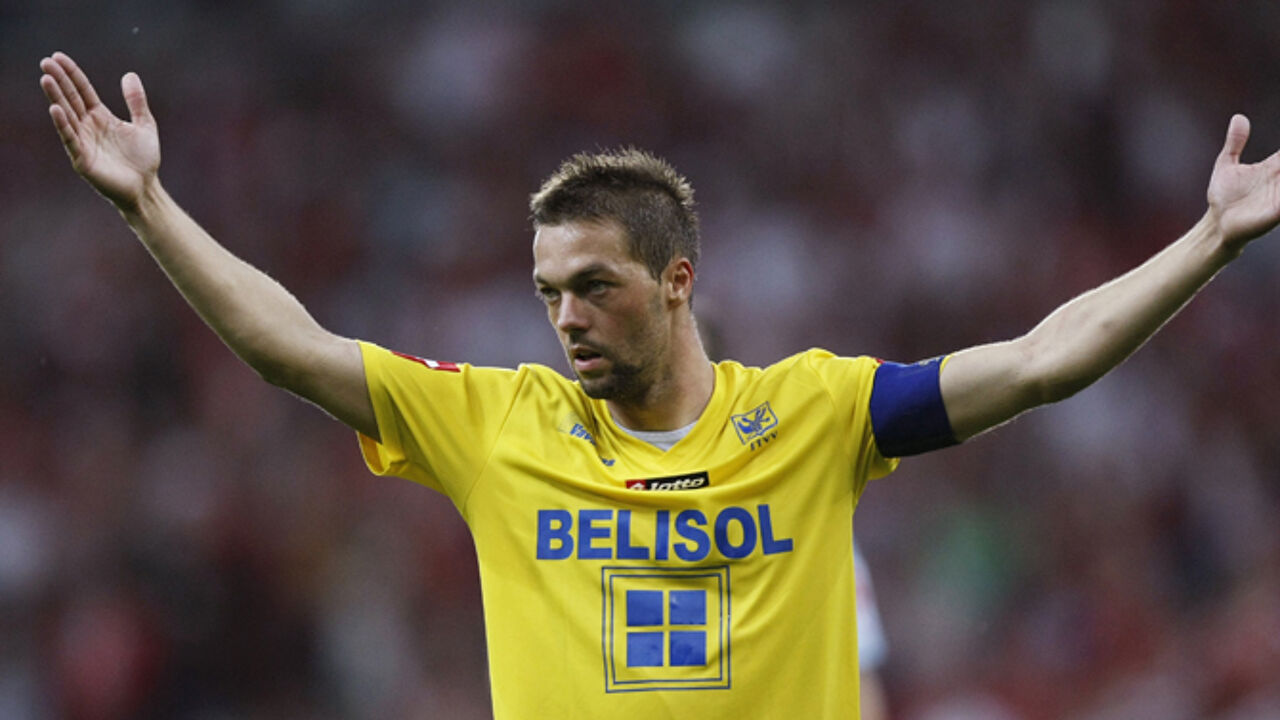 Sint-Truiden have not lost any of their five matches since their return to the top-flight.
Two second half goals saw the Canaries take all three points from their trip to KV Mechelen.

Sint-Truiden's first goal came from a Wilmet shot from 25 metres on 68 minutes.

Sidibé made it 2-0 to the visitors 8 minutes from time.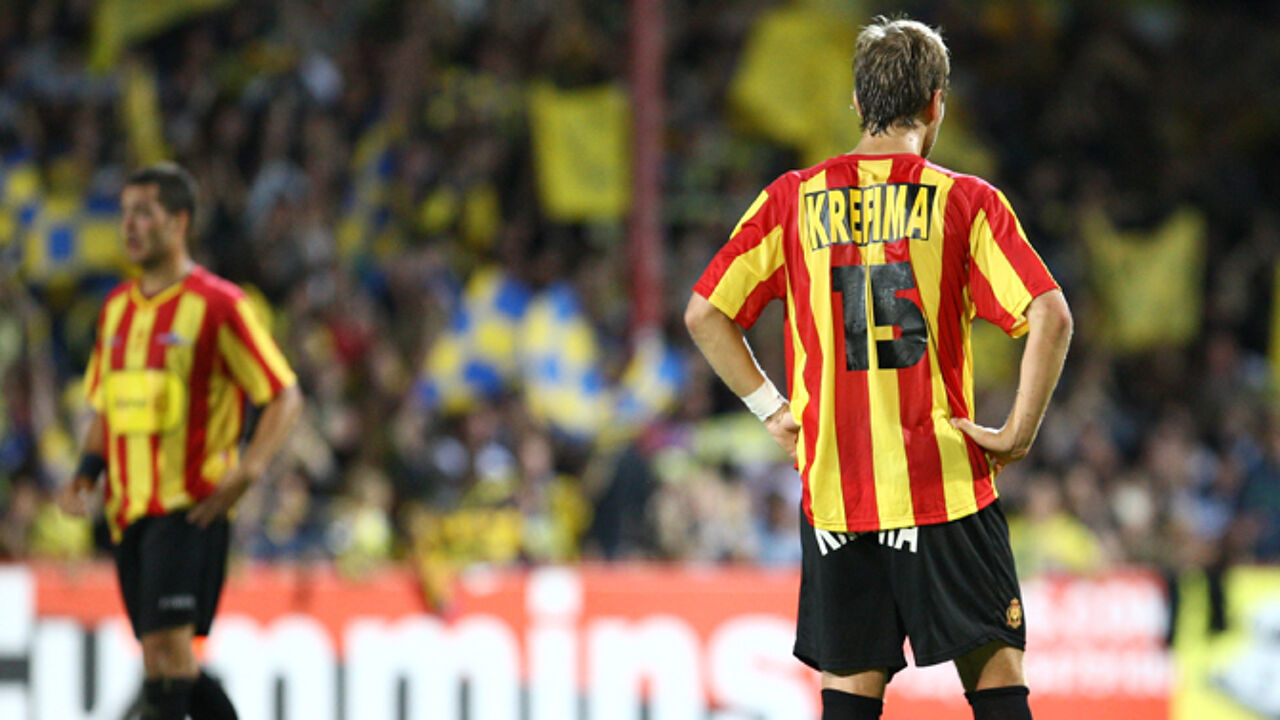 AA Gent beaten by Kortrijk
AA Gent's 1-0 defeat at the hands of KV Kortrijk means that they are no longer second in the table.

A 49th minute goal by Benko (photo, in red) was enough to give Kortrijk their first home win since 19 January.
The goal followed a lacklustre first half with niether team producing much in the way of chances.

Once Kortrijk were in front, AA Gent pulled out all the stops to get back onto level terms.

However, this was to no avail.

AA Gent slip to third place in the table, while KV Kortrijk are now sixth.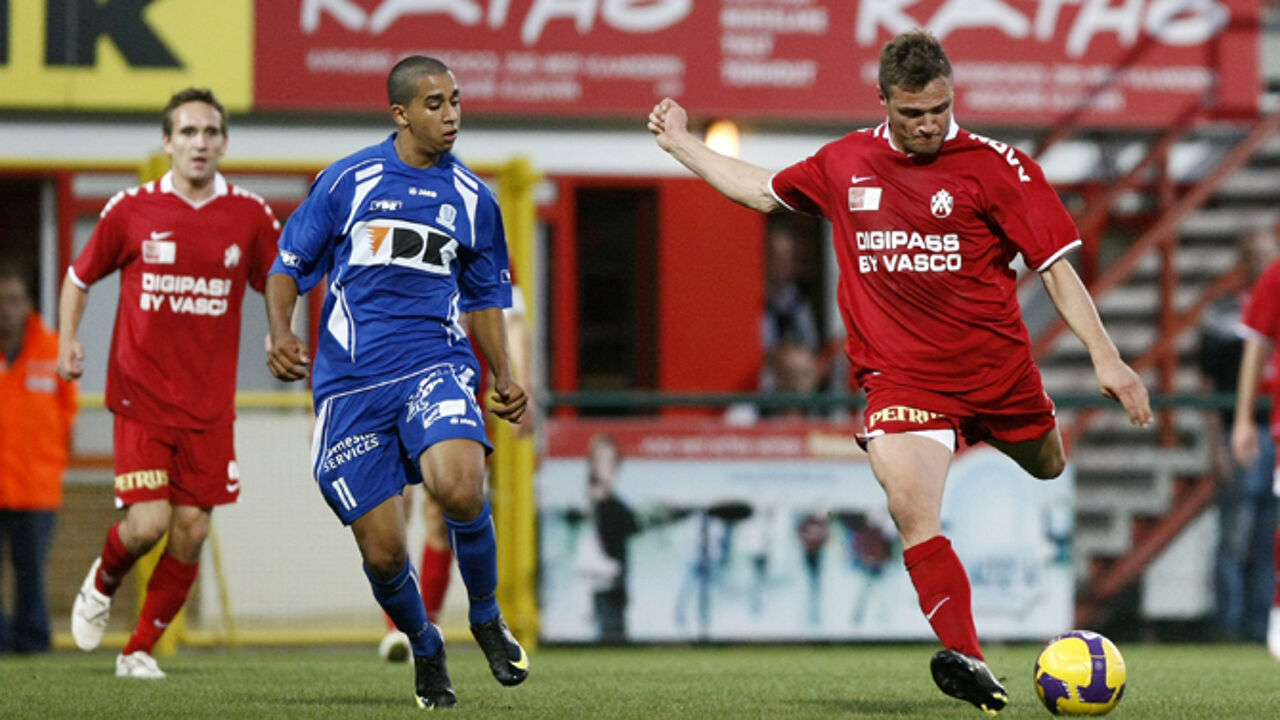 Théréau match-winner for Charleroi
With four goals and three penalties, Saturday's match between Roeselare and Sporting Charleroi had plenty in the way of entertainment.
The Charleroi Captain Cyril Théréau (photo, right) opened the scoring from the penalty spot on 19 minutes.

Théréau put the visitors 2-0 up just 6 minutes later.

Habid Habibou made it 3-0 to Charleroi on 29 minutes.

The Zebras seemed to be cruising towards victory.

However, Roeslare were given a penalty 10 minutes before half time and Samir El Gaaouri's spot kick hit the back of the net.

During the second half, Oulmers missed Charleroi's second penalty of the evening and the score remain 3-1 to the visitors.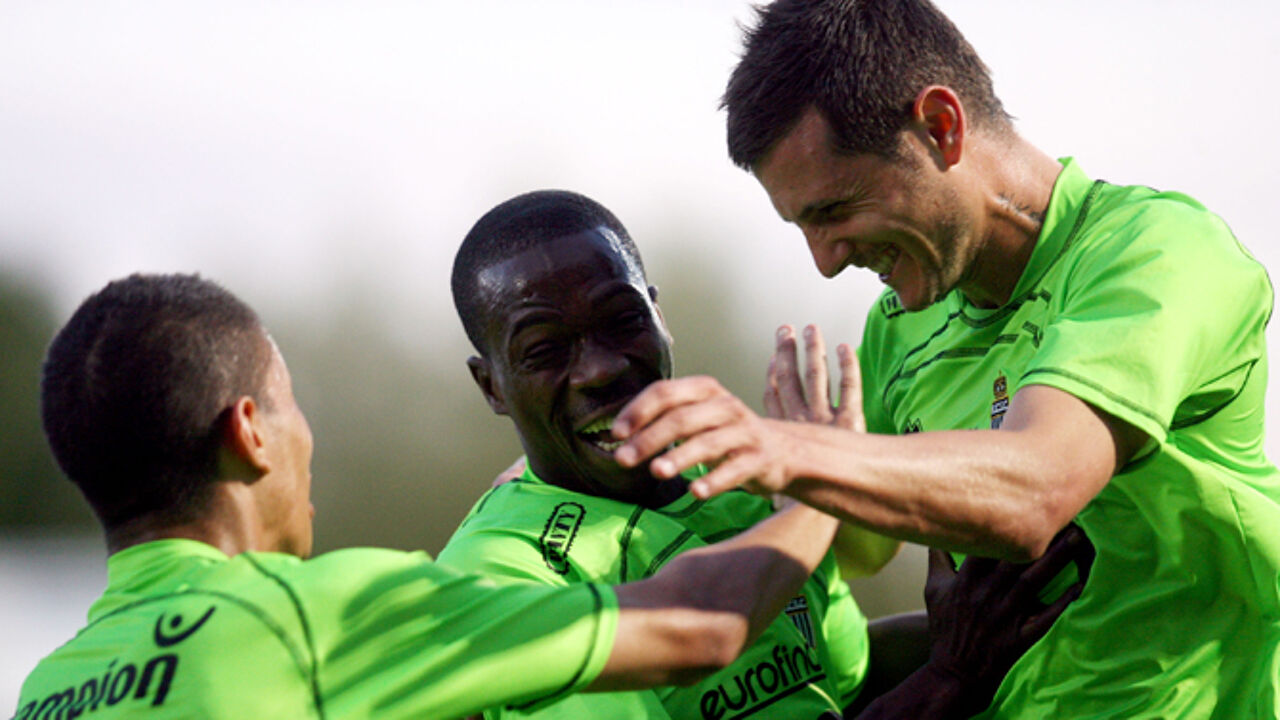 A convincing win for Sporting Lokeren
Sporting Lokeren enjoyed their first victory of the season with a 4-1 home win against Royal Excelsior Mouscron.

Lokeren got off to a shaky start with Doll almost scoring an own goal early in the first half.
Janczyk's goal on 24 minutes was against the run of play.

However, it gave Lokeren confidence and Smajic made it 2-0 on 31 minutes.

Smajic.Slkota made it 4-0 to Lokeren six minutes into the second half.

Maah scored a consolation goal for the visitors a quarter of an hour from time.

Lokeren move up to 13th place in the table. Mouscron are 11th.