Standard to appeal FA's suspension of Witsel
The Belgian Football Association has suspended the Standard player Axel Witsel until 23 November. The FA took the decision following the player's tackle of Marcin Wasilewski on Sunday.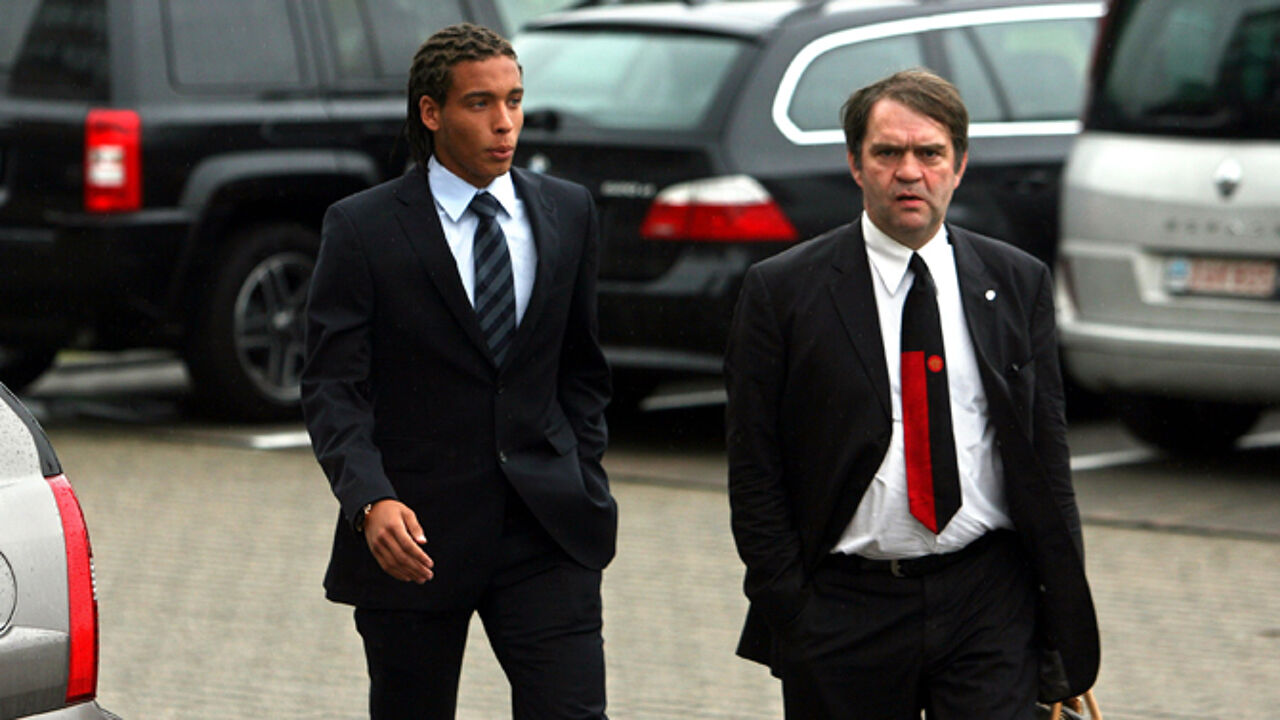 The Anderlecht player sustained an open double leg fracture as a result.

Standard, Witsel's club, intends to appeal against the player's suspension.

The suspension includes ten Belgian competition matches and one Belgian Cup match.

The Belgian FA intends to pass on its dossier to the UEFA and FIFA.

The FA's prosecutor's office had requested a suspension until 16 November. The FA decision-making body, the Sport Committee, decided to go even further.

Witsel attended the meeting together with Standard director Pierre François. "I accept the punishment" Witsel said "but anybody who knows, me knows I didn't do it on purpose."

"I would like to extend my best wishes to Wasilewski and his family and apologise to him in hospital as soon as possible."

François asked the Sport Committee to judge Witsel by his mistake and not by the ramifications of the tackle.

François and Witsel left the FA Building before the decision to suspend the player was taken.
Crowd boos Witsel
A large crowd had gathered outside the FA Building in Brussels ahead of the decision. Some twenty police officers were on hand in the event of trouble.

A crowd of fifty booed the Standard player as he drove into the compound. They hurled abuse at Witsel and shouted "assassin" (murderer).

Standard director Pierre François called for calm.

Both Witsel and Standard captain Steven Defour have received death threats. The police are keeping an eye on their homes.