Belgian farmers demonstrate for better prices
Some one thousand farmers from Flanders and Wallonia demonstrated today in Brussels. They gathered in the European quarter where the European Farm Ministers were meeting. The farmers want the EU to take measures to help them combat the crisis.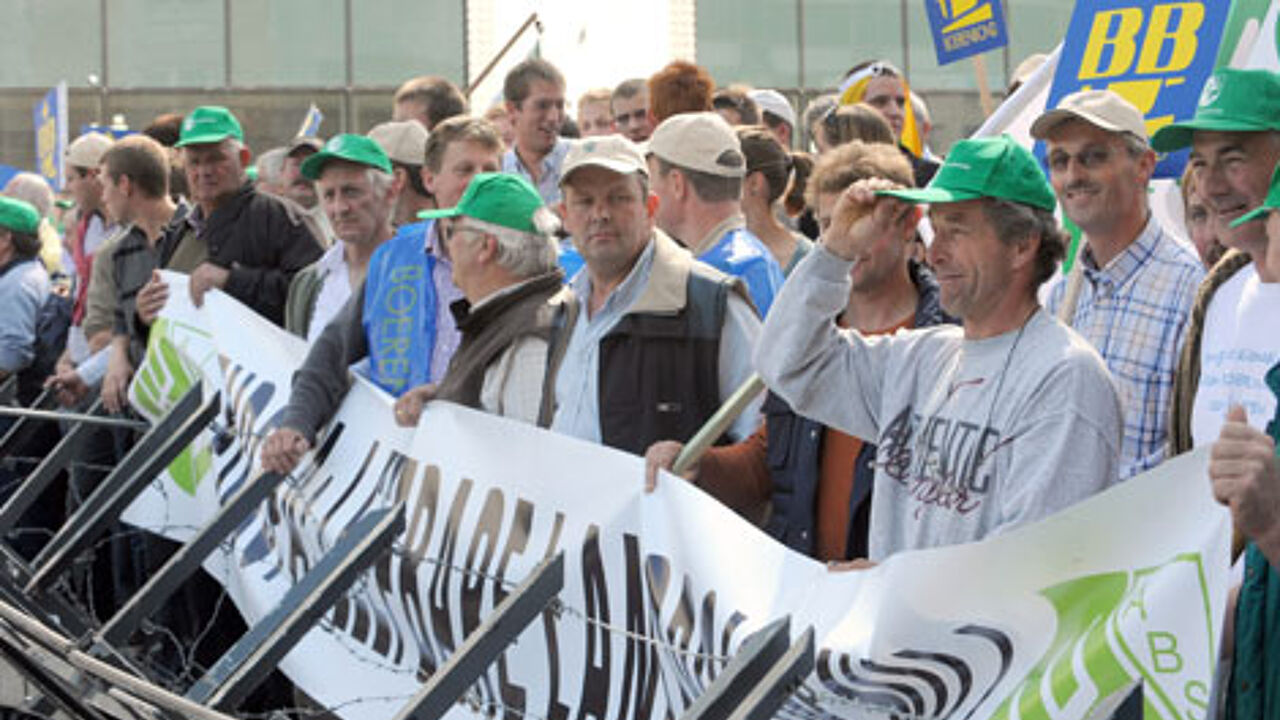 Most people already realise that the price of milk is too low for dairy farmers to cover their costs. There were a series of demonstrations by dairy farmers from all over Europe before the summer. What some do not realise is that other farming sectors are faced with the same problem.
This time the farmers only brought one tractor and one cow with them to the demonstration in Brussels. The organisers did not want to cause traffic chaos this time. They want the attention to be on their demands. They only blocked an area on the inner ring for a short time. There were no incidents of importance reported.

The demonstration was organised by the three major Belgian Farmers' Associations: the Boerenbond (Farmers' Union) the Algemeen Boerensyndicaat ( ABS: General Farmers' Syndicate) and the Fédération Wallone de l'Agriculture (FWA: Walloon Agriculture Federation).

The Belgian farmers demand that European policy makers make optimal use of the means at their disposal to help the farmers survive the current crisis. Because of the low prices their products fetch the farmers are just barely making ends meet, if they are at all. Some fear they will go out of business altogether.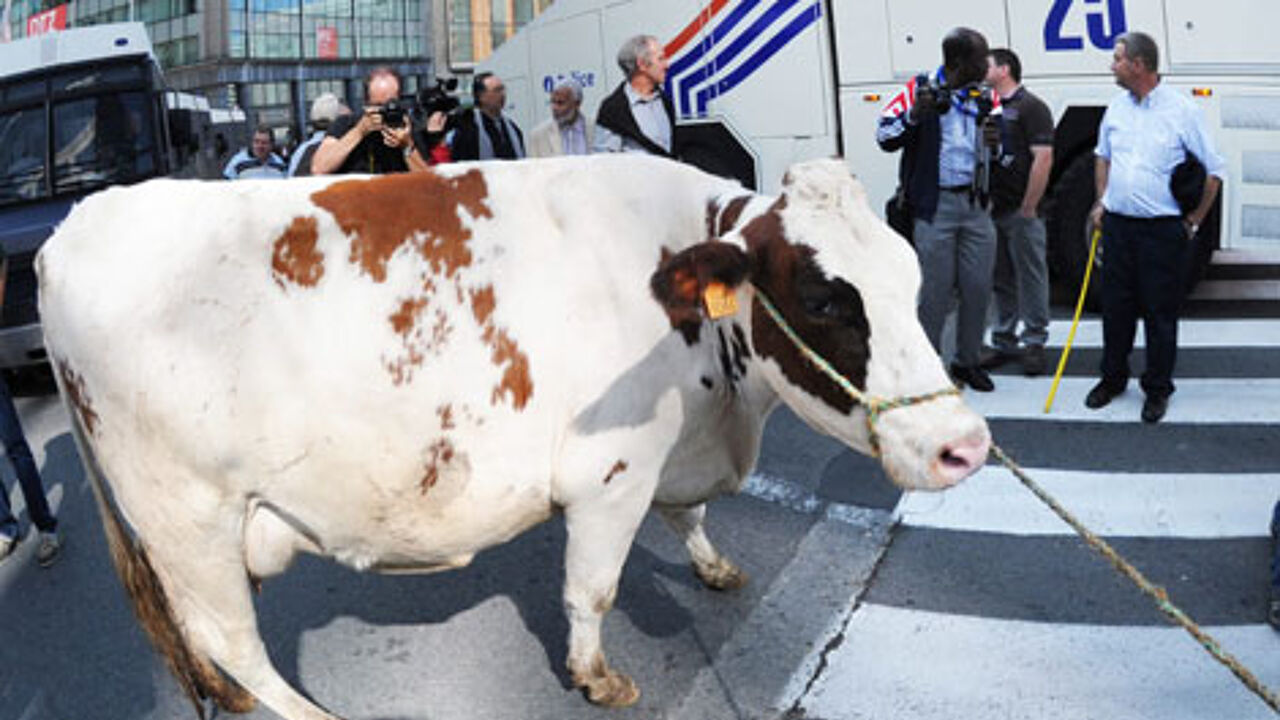 The Belgian Farm Ministers vow to defend the farmers' demands
Belgian Federal Farm Minister Sabine Laruelle (Francophone liberal), Walloon Farm Minister Benoît Lutgen (Francophone Christian democrat) and Flemish Prime Minister (also Farm Minister) Kris Peeters (Flemish Christian democrat) have promised to defend the farmers' demands at the European Council of Ministers.