"Columbine" averted in Mechelen?
Several schools in the southern Antwerp town of Mechelen received police protection on Wednesday amid concerns about an atrocity. The operation was launched following threats about a bloodbath posted on a website.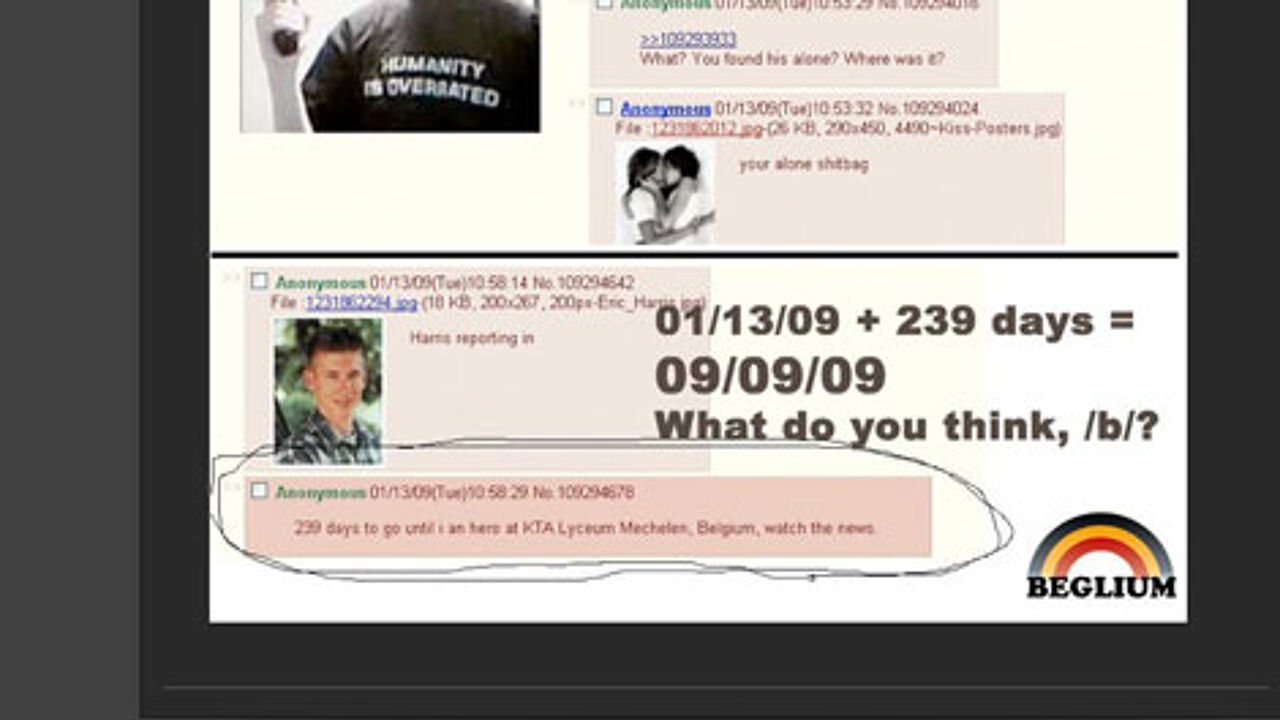 Public prosecutors started an investigation after a German national alerted the police to a post on an American website.

The post included a threat to commit a terrorist atrocity in a Mechelen school.

In recent weeks an examining magistrate ordered several house searches. Investigators were worried about an attack on Wednesday because of its peculiar date in the Christian calendar (9/09/09).

Three hundred officers took part in the operation. A helicopter was also deployed above the city.

Today's operation cost the taxpayer 75,000 euros.

School heads were alerted this morning. Parents were handed a letter.

In the event, nothing untoward happened, but Belgian investigators are still on the track of the person who made the post.

Mechelen Burgomaster Bart Somers (centrist liberal) said: "We don't know whether this was a tasteless joke or if a tragedy on the scale of what happened at Columbine in the US has been averted."