NATO praises Belgium for contribution in Afghanistan
During a meeting between NATO Secretary General Anders Fogh Rasmussen, Belgian Prime Minister Herman Van Rompuy, Foreign Minister Yves Leterme and Defence Minister Pieter De Crem Mr Rasmussen praised Belgium for the country's contribution to the NATO force in Afghanistan.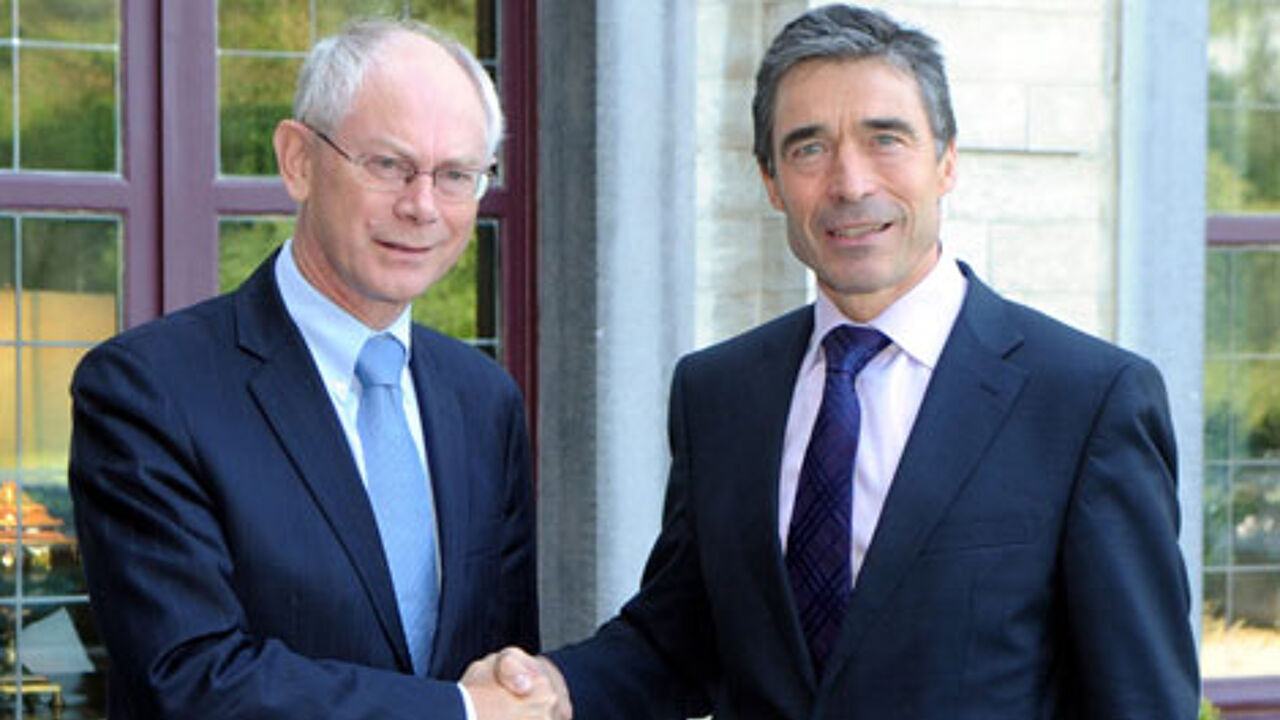 The NATO Secretary General said that the education of Afghan security services is THE priority for the coming months. Belgium has one team of instructors, in Kunduz, and will send another team by the end of the year.
"The Belgian armed forces play an important role, both in Kabul as well as elsewhere," said Anders Fogh Rasmussen. At the moment there are some 500 Belgian soldiers in Afghanistan. In Kunduz, 69 Belgian soldiers are training Afghan soldiers and police officers.

The NATO Secretary General hopes that the NATO member countries can send more instructors to Afghanistan. "We must be aware of the fact that we absolutely must step up efforts in Afghanistan, particularly for the development of the security forces and intelligence."

Afghani President Hamid Karzai said last month that the number of Afghani soldiers and agents should be doubled within the next five years.