Anderlecht off to good start in Europa League
Anderlecht beat the Croatian Dinamo Zagreb 0-2; Club Brugge lost at home 1-4 to Shakhtar Donetsk (Ukraine).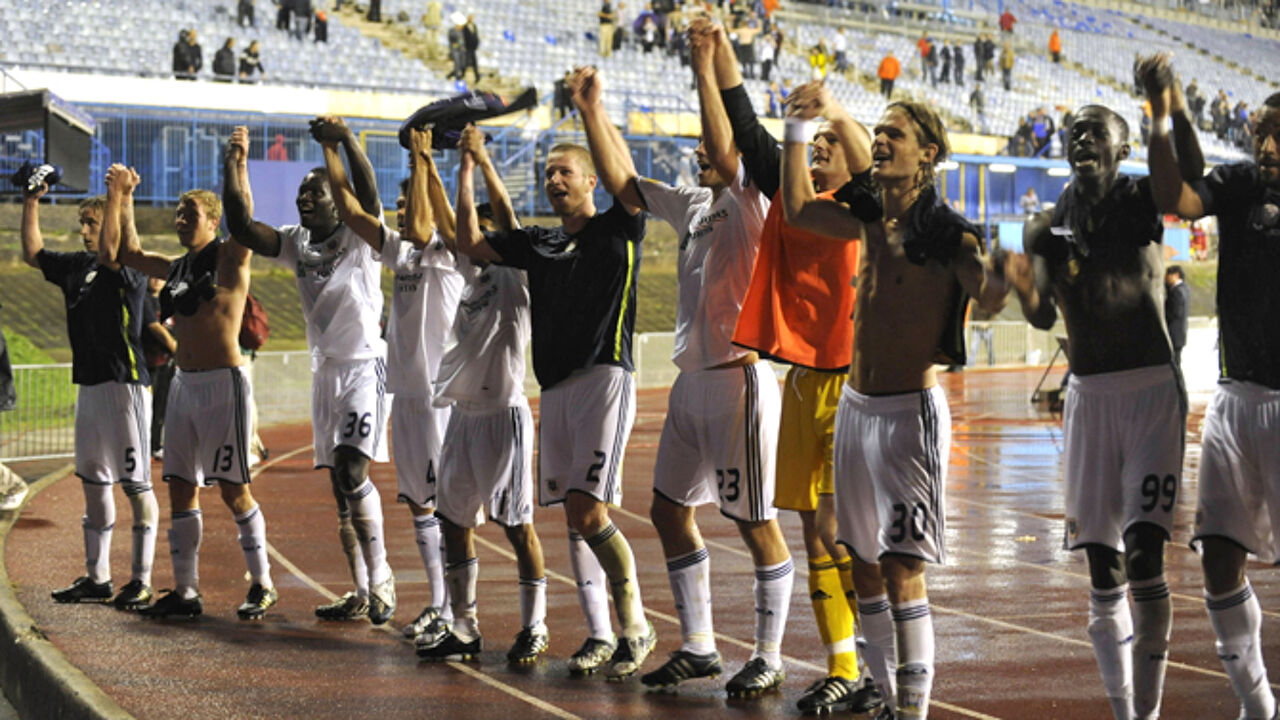 Anderlecht begin with victory, beating Dinamo Zagreb 0-2 after a weak match. Goals were by Víctor Bernárdez in the 75th minute and Jonathan Legear in the 89th minute.
Group A


Anderlecht (Belgium) have 3 points
Ajax (Netherlands) have 1 point
Rimosoara (Rumania) have 1 point
Dinamo Zagreb (Croatia) have 0 points
Club Brugge are no match for Shakhtar Donetsk (Ukraine)
Club Brugge suffered a heavy loss at the feet of Shakhtar Donetsk of Ukraine, losing at home 1-4.
The opening goal was by Olexiy Gay in the 12th minute for the club from Ukraine. Willian brought the score to 0-2 in the 20th minute and Darijo Srna took it to 0-3 in the 36th minute.
Karel Geraerts scored the sole goal for Club Brugge in the 63rd minute. Konstyantyn Kravchenko
scored the final goal, for the visitors. The game ended in a 1-4 humiliation for Club Brugge.
Group J


Shakhtar Donetsk (Ukraine) have 3 points
Toulouse (France) have 3 points
P.Belgrado (Serbia) have 0 points
Club Brugge (Belgium) have 0 points