Two princesses open Leuven Museum
Princess Mathilde of the Belgians and the Dutch Princess Máxima have opened a museum in the Flemish Brabant city of Leuven. The two princesses are great friends and there was a relaxed atmosphere as they took time to chat to some of the hundreds of people that had turned out to see them.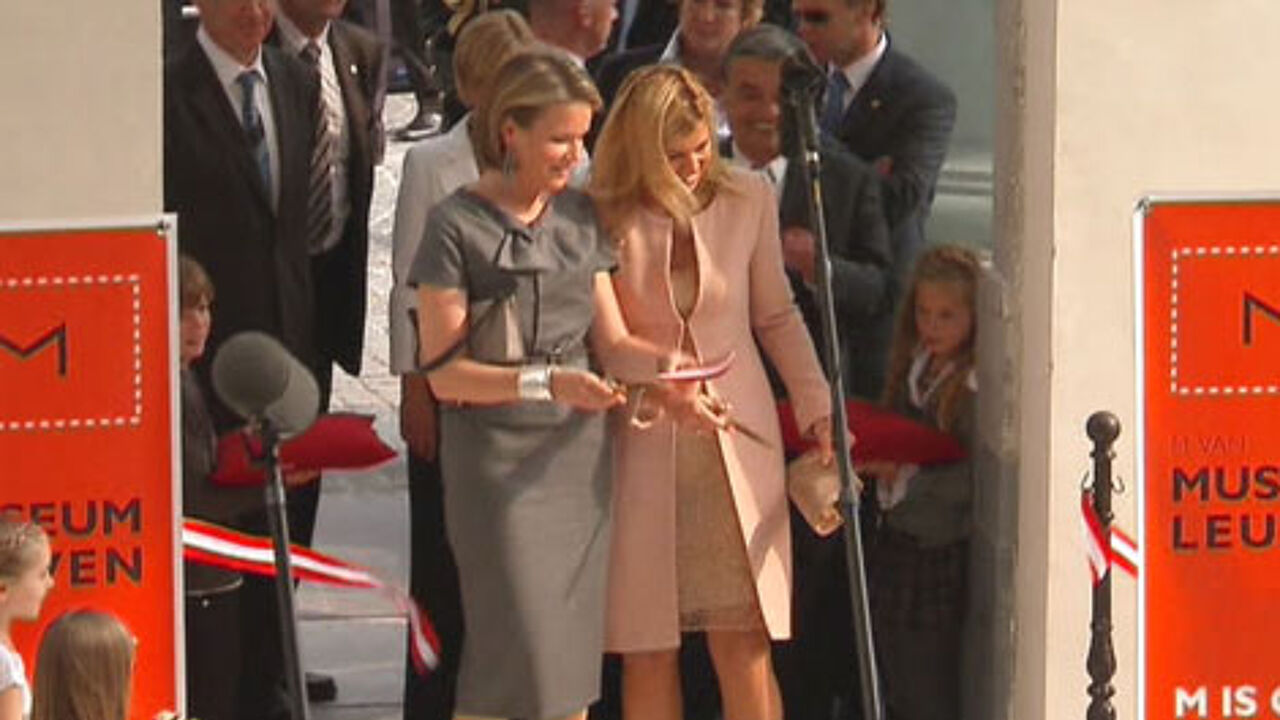 Nevertheless, not everyone in the crowd was there to greet the princesses and one man was detained by police after he shouted "down with Belgium".
Princesses Mathilde and Máxima cut the ribbon that officially marked the opening of Museum.

Princess Mathilde presented Princess Máxima with the piece of cut ribbon to keep as a souvenir of her visit.

The two Princesses were then received in the Town Hall by Mayor Louis Tobback (Socialist) and the architect Stephane Béel.

Béel was responsible for the transformation of the old City Museum into the new Museum M.

Museum M has opened with a prestigious exhibition featuring the work of the Flemish primitive painter Rogier van der Weyden.

More than 100 works by the 15th century painter are on display.

Museum M has a total of around 46,000 works of art in its collection.