Have Anderlecht lost their touch?
Anderlecht drew against AA Gent 1-1 Sunday night. Club Brugge managed a 1-4 win over Westerlo. In the overall standings, after seven days of play Club Brugge, Anderlecht and Gent are all in second place at three points from leaders Sint-Truiden (at 17 points). Westerlo trail behind in second-to-last place with 4 points.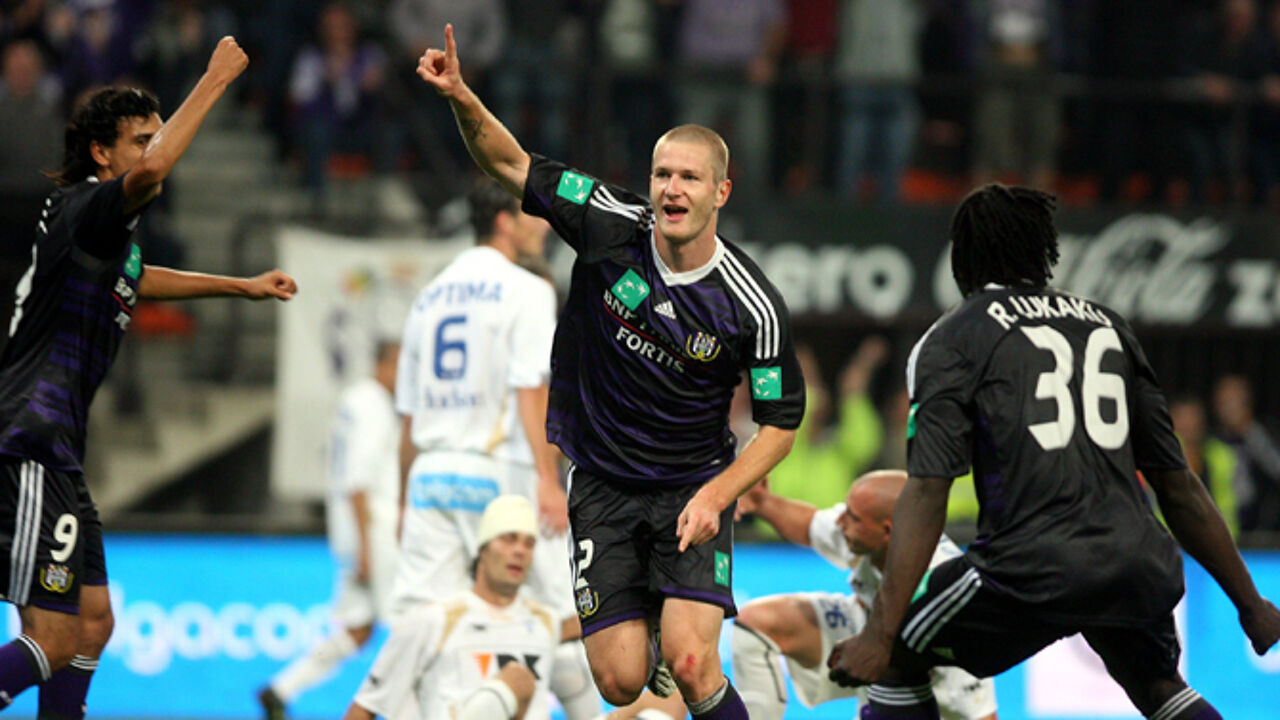 In an exceptionally disappointing top match between Anderlecht and AA Gent, the two points of the match were split equally.
Both teams lost a player from injury early on in the match. For Anderlecht it was Kouyaté who had to leave the pitch. Gent had to make due without Duarte.

Anderlecht had a special visitor in the stadium: Tennis US Open champion Kim Clijsters and her husband Brian Lynch. Anderlecht attempted to show some good football, but could not easily find an opening. Finally in the 32nd minute, the opening goal of the match was for the home team player Ondrej Mazuch.

AA Gent were not about to be upstaged and the equaliser came just three minutes later with a goal by Mbaye Leye (photo).

For much of the second half Anderlecht had to make due with only 10 players. Mbark Boussoufa had received a yellow card in the 43rd minute of play. At minute 53 he was issued another yellow card for a foul on Smolders.

With 10 players Anderlecht still tried to control the match, but creating opportunities to score proved difficult.

Despite a push in the final phase of play by Gent, the score remained an even 1-1 draw and both teams got 1 point, leaving them neck-on-neck with 14 points.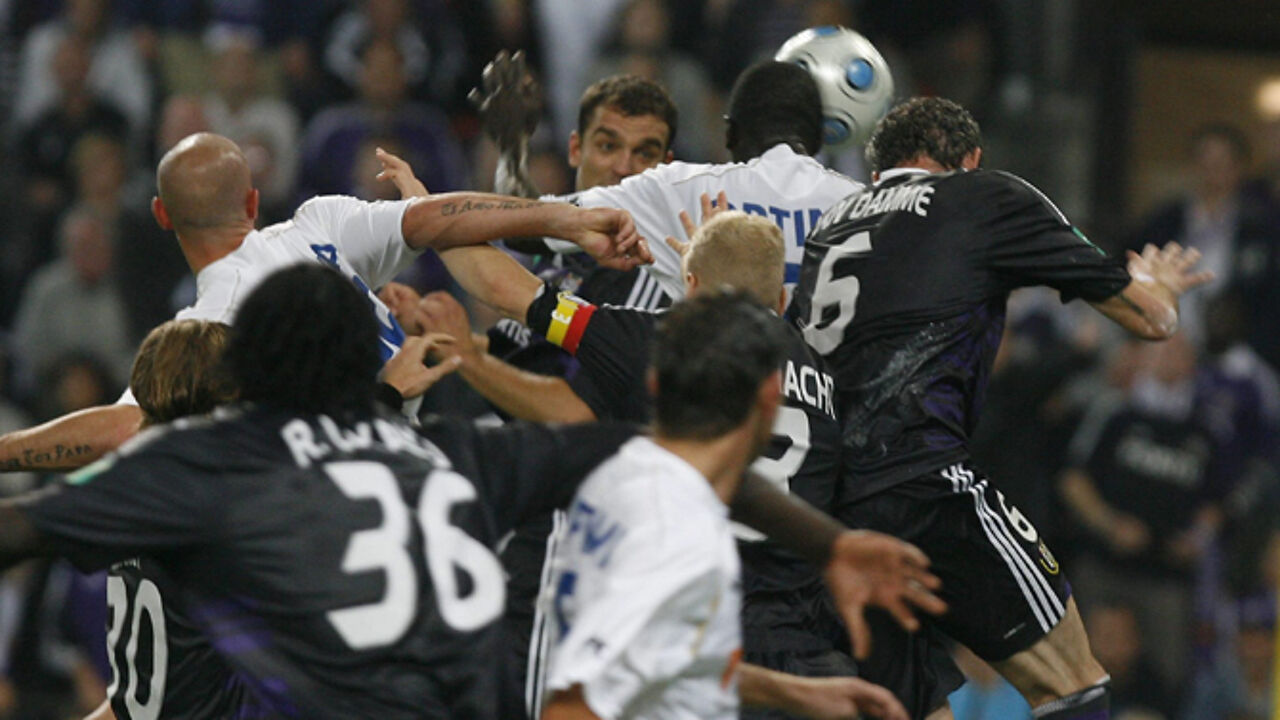 Westerlo take a 1-4 beating from Club Brugge
Westerlo took the lead in the fourth minute with a beautiful point by Aleksandr Jakovenko. That was it for Westerlo. Ivan Perisic scored the equaliser in the 13th minute. The second goal for Club Brugge was from Joseph Akpala in the 27th minute. The score was 1-2 going into half-time.

Minutes into the second half (49') Ronald Vargas took the lead for the visitors to 1-3. George Kouemaha scored the final goal for Club Brugge, 3 minutes into extra time in the second half.

Club Brugge, like AA Gent and Anderlecht have 14 points in the overall standings. Westerlo are second to last in the standings with four points.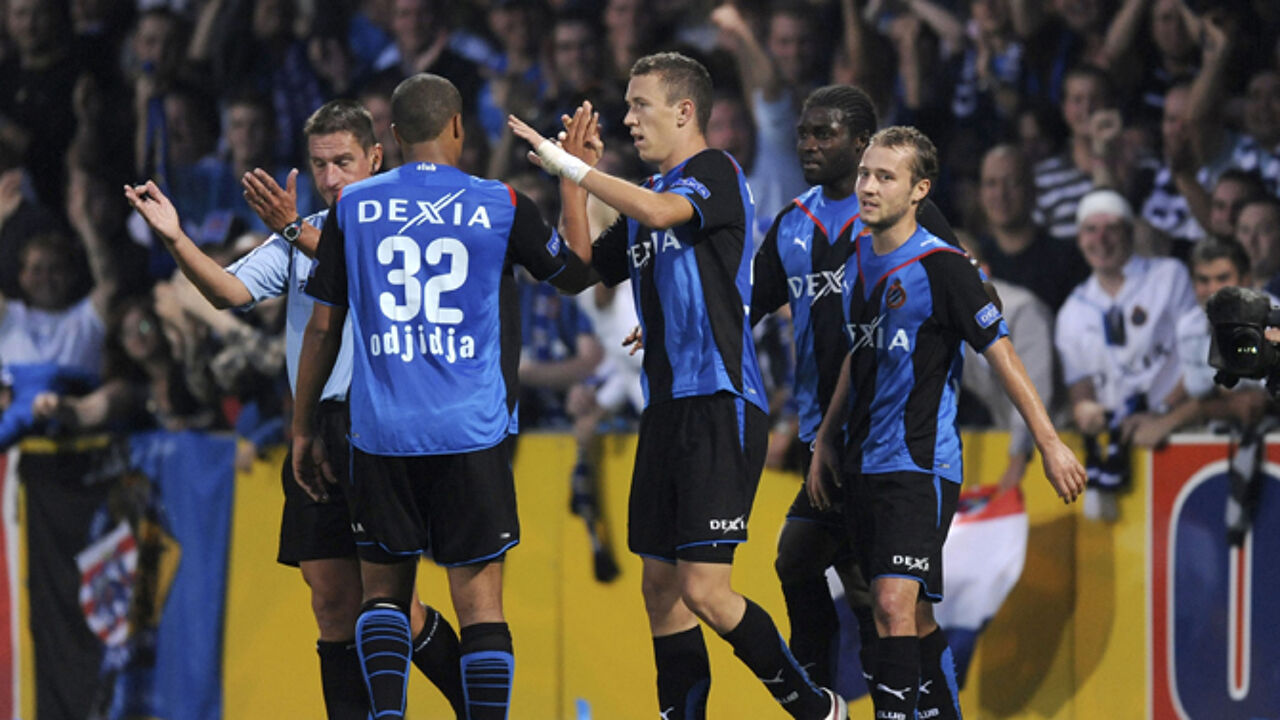 Classification after eight days of play
Sint-Truiden : 17
AA Gent : 14
Anderlecht : 14
Club Brugge : 14
Standard : 13
KV Mechelen : 12
Charleroi : 11
Kortrijk : 9
Germinal Beerschot : 9
Cercle Brugge : 7
Racing Genk : 7
Mouscron : 5
Lokeren : 4
Westerlo: 4
Roeselare : 2