Dead whale in Antwerp port
In the Berendrecht lock in the port of Antwerp shipping authorities had their hands full with a dead whale. The 12 meter long animal is thought to have collided with a ship and then been dragged along up to the lock.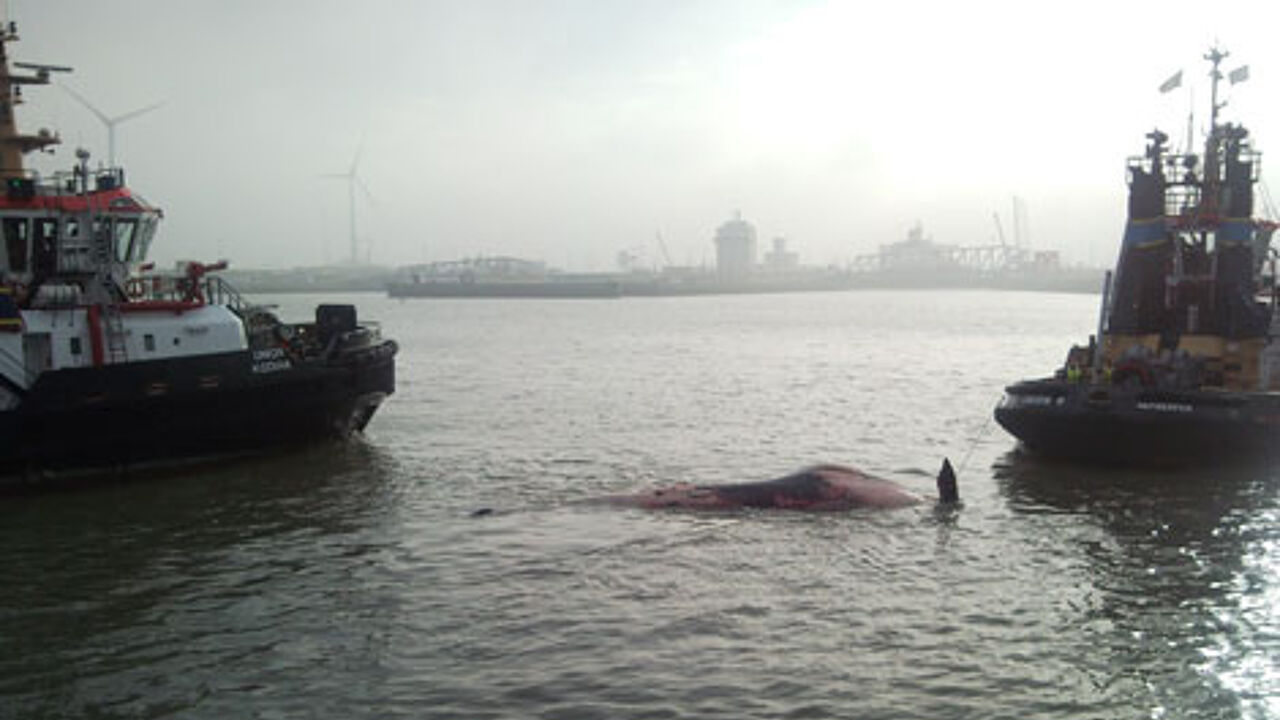 At about 2:15 this morning the fruit ship the Summer Flower sailed into the Zandevliet Berendrecht channel. Only when the tow boats came out to help the ship was the dead whale discovered.

Fons Van Dijk of the shipping traffic control centre says, "The Summer Flower probably collided with the whale at sea and then dragged it along up the Scheldt River."

The shipping authorities had their hands full trying to deal with the situation. Shipping traffic was not disrupted.