United we stand; divided we will fall
In Antwerp thousands of workers from Opel plants around Europe converged for a huge show of solidarity. They formed a human chain around the Antwerp Opel plant and declared solidarity with Antwerp, threatened with closure in the restructure of the European Opel companies.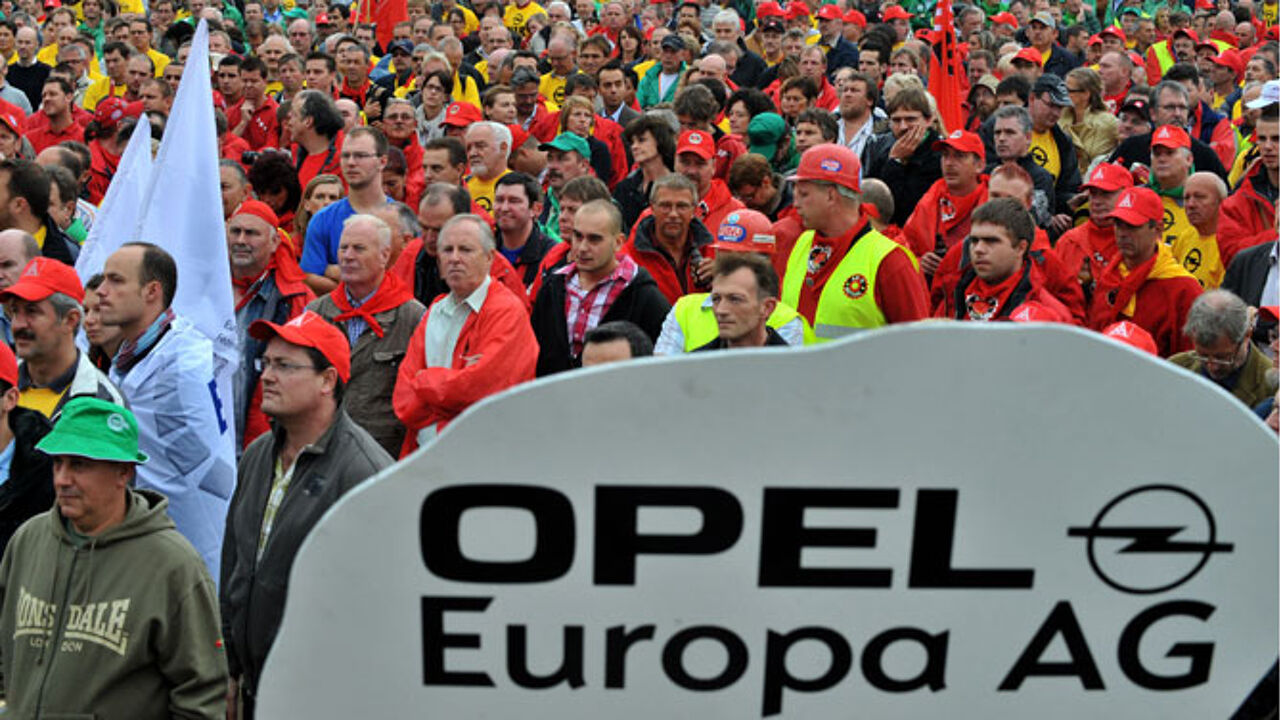 A few thousand people from all over Europe joinied in the demonstration of solidarity in Antwerp this afternoon.
A podium was erected on the lawn in front of the Opel plant in Antwerp, decked out with flags from the three main Belgian trade unions.
A large delegation of trade union activists from Germany, where Opel has its headquarters, has come to Belgium for the demonstration.
The unionists stress that solidarity is important between all the Opel employees in Europe. Apart from the German delegation, groups from Spain, Austria, Poland, the UK, Hungary, Italy and the Netherlands also  converged on Antwerp.
An estimated 4000 - 5000 people were at the demonstration which started at 1:00 PM.
They formed a human chain, spanning the factory in Antwerp.